t_h_schafer
terminally chill

Joined: Jul 20, 2010
Posts: 41
Post Subject: Notepal X3
Posted on: Feb 13, 2012
---
The newest in a quickly growing line of notebook coolers comes the Notepal X3. Included is a larger than average, 200mm adjustable speed fan, trendy blue LED lights and a wide base suitable for gaming laptops. It is extremely light making it good for traveling between marathon gaming sessions where you have to keep the temperatures down.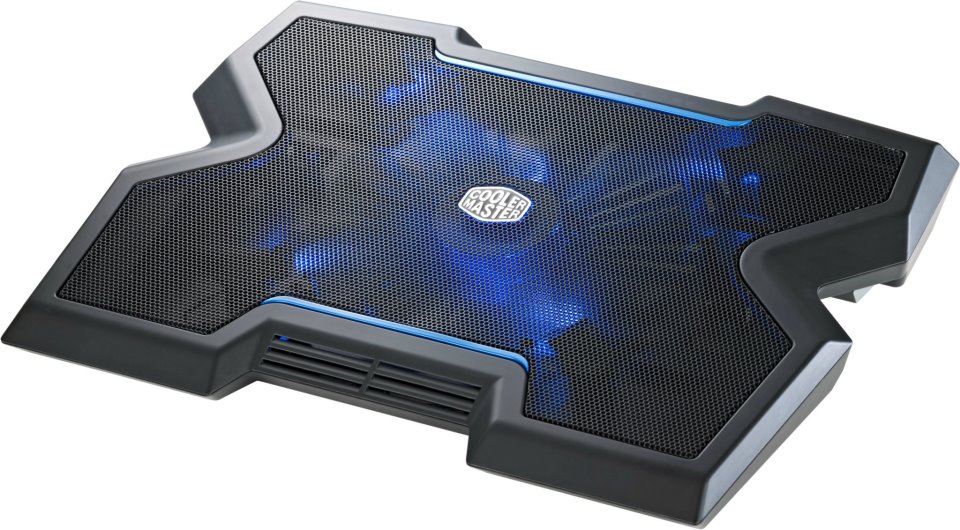 It also offers cable management though it was not so well implemented in my mind. To store the included USB cord you have to flip it over and stick each end of the cord into grooves on either end and wrap the cord around some plastic hooks. It was not immediately apparent to me how I was supposed to wrap it and didn't seem to quite work out with the length of the cable.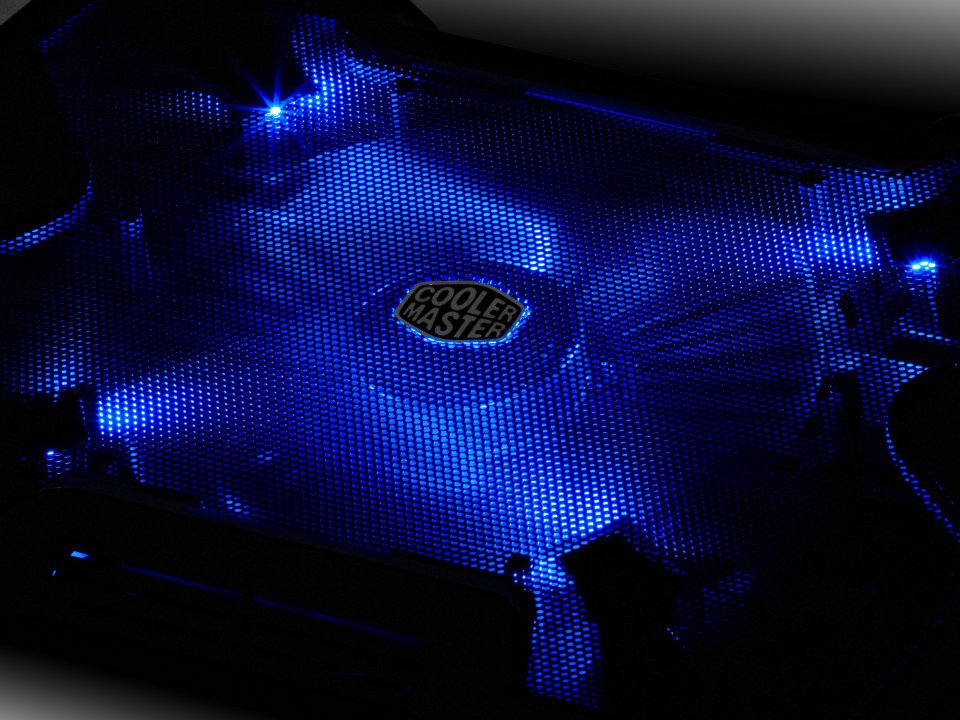 Before I go any farther, here are some numbers. I'm not exactly blessed enough to have a real deal gaming laptop, but I do have the next best thing. A large, prone to getting warm, old Compaq.

Average Temperatures (Without X3)
IDLE: 49 C
HIGH: 60 C

Average Temperatures (With X3)
IDLE: 44 C
HIGH: 46 C

As it stands the Notepal X3 is a full featured laptop cooler. From the adjustable fan speed, to the rubber feet, the X3 is set up to offer just about everything you'd need from a laptop cooler. The design even offers vents near the front to keep your hands cool and dry during long hours of gaming.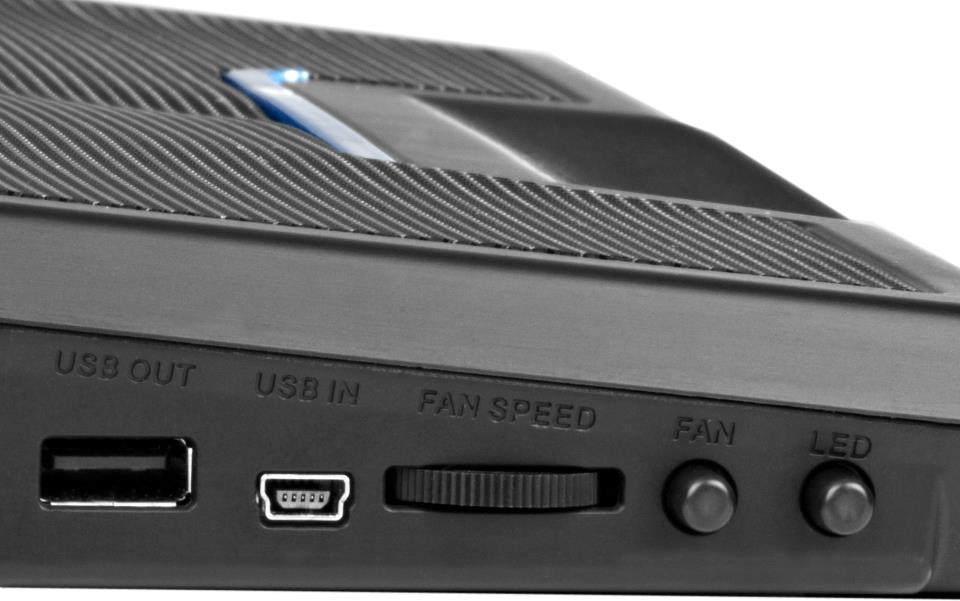 To me the X3 feels a little plasticy. I'm sure it would hold up with regular use, as laptop coolers don't ordinarily see a lot of bumps and bruises. There isn't any direct access to the fan unless you feel like taking the entire thing apart but I'm sure that it would be easy enough to blow unwanted dust out with a compressor as it is. Also, due to the design, this thing is really only suited to be used on a surface as it is rather uncomfortable using it on your lap. These complaints are rather minor, and the X3 is designed for a specific purpose.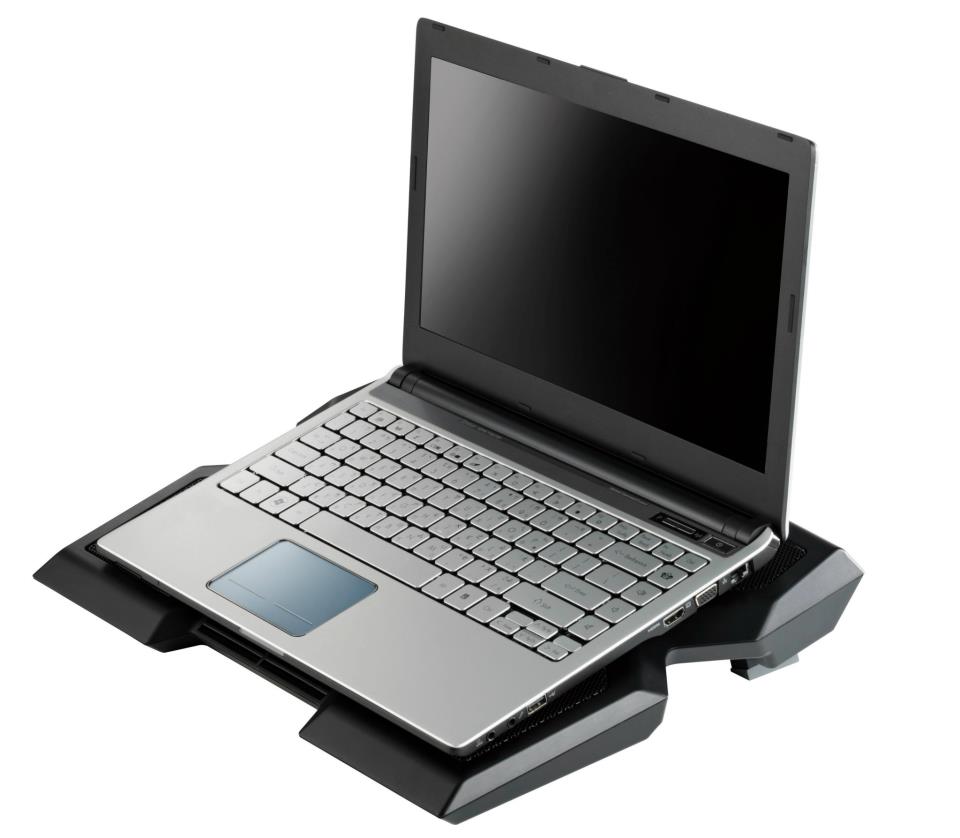 If your an avid gamer with a high end laptop, the X3 will certainly keep your rig cooler. The price tag might be a touch high in my opinion. At $39.99 it seems a little steep. But, there aren't a ton of laptop coolers out there with a fan this large. The X3, with its 200mm fan and wide open mesh top and bottom is about as beefy as they get. It also remains surprisingly quiet for a cooler with a fan this size. It is certainly noticeable at high levels, but it isn't too disruptive.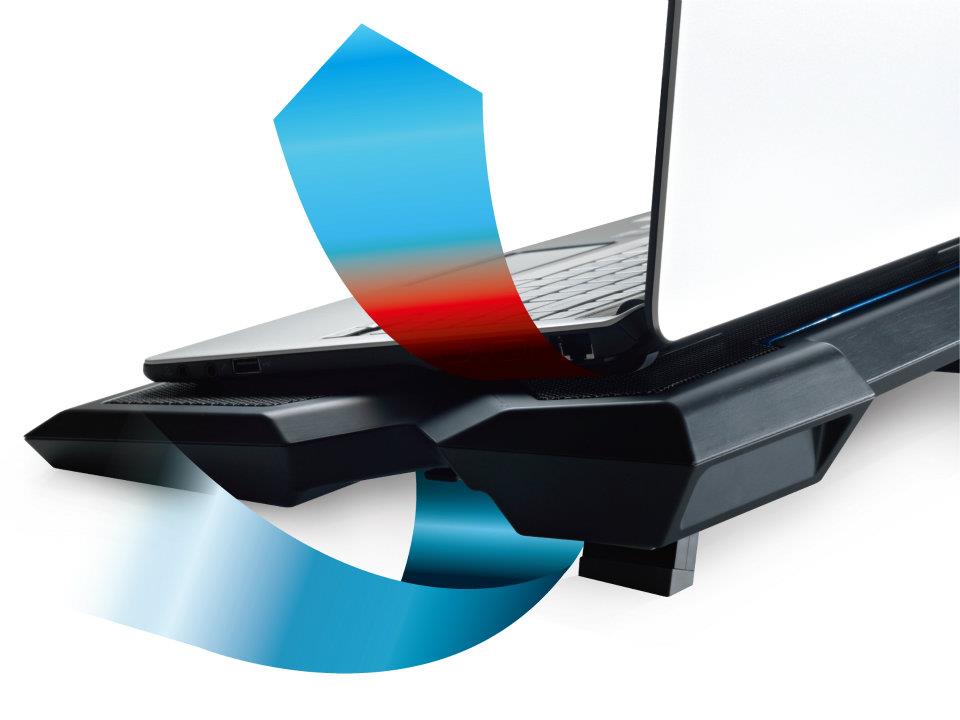 Stylistically the X3 is a pretty good looking laptop cooler. Not a lot of these things are really built to impress, but the X3 does look pretty good without going over the top with crazy aesthetics. Its not exactly subtle looking, but its leaps and bounds beyond a plain Jane laptop cooler.




Overall the X3 is perfectly suited for someone with a high end gaming laptop. The full mesh top ensures that however your laptop is designed it is sure to circulate air optimally. It is light enough to take with you and perfect for keeping at your desk. With its 200mm fan, cooling performance is not an issue. If you need something serious to keep your gaming laptop cool, and you have $39.99 to burn, you likely won't do better than the X3.