cantstraferight
[Insert funny here]


Joined: Jan 16, 2007
Posts: 1426
Post Subject: Black-Betty
Posted on: Apr 21, 2009
---
Before I begin this isn't a serious mod, its just me doing the odd little thing to my server

I've recently moved some stuff around and its meant that my server is no longer in the corner of the room and its now quite visible so I decided to make it look a little more unique.

I named it Black-Betty after a mainframe that appeared in the Dilbert tv series and I continued the Dilbert theme when I was programming automated email alerts it sends out so it only felt fitting to so something "dilberty" to its appearance.

As a start I edited a image of Dilbert and Wally, printed it on to photo paper and stuck it down to the door. I also made a label with the servers name on it just because I was bored and had a lable maker.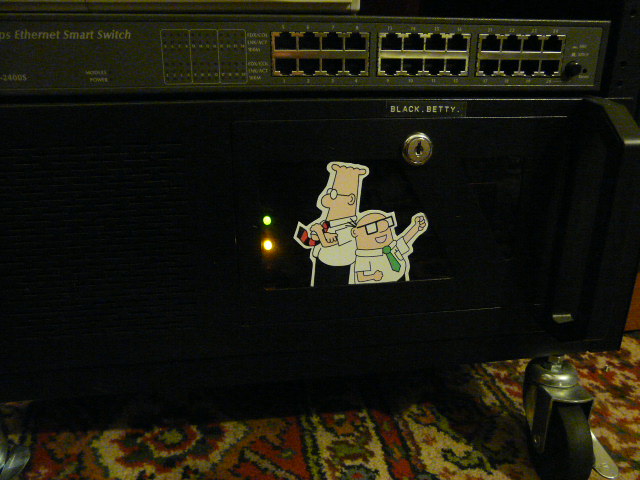 Tomorrow I'm going to search the internet for a picture of dogbert and maybe start thinking about adding a fan controller.

---