VIZO Shuttle HDD Enclosure


Author: faceless105 -- Posted: 2007-05-23
---
I'm a bit of a mobile computer user. Wherever I go, I do have my laptop there with me. Being in that situation I'll admit that data storage is my biggest constraint, especially when it comes to projects that I'll frequently use on both my laptop and my desktop. Luckily for me, Vizo has solutions for this. The Shuttle 2.5" hard drive enclosure.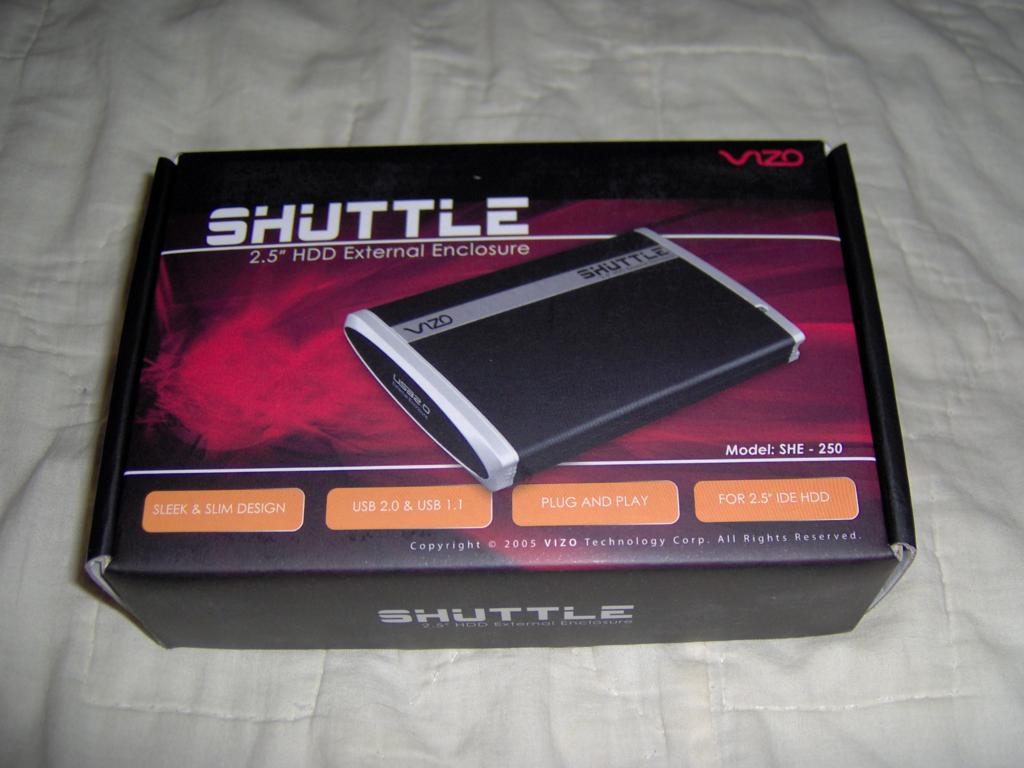 This little guy is really perfect for computing on the road and at your desk. The problem with thumb drives is they fill up to fast, I've filled mine so many times and it's always a debate on which files you can afford to remove.

The Vizo Shuttle is small enough that it can easily fit in a pocket and definitely a laptop case. It comes with its own USB cord and conveniently enough it even comes with a small pouch to keep it from getting scratched up, which I know tends to happen on mobile computer accessories.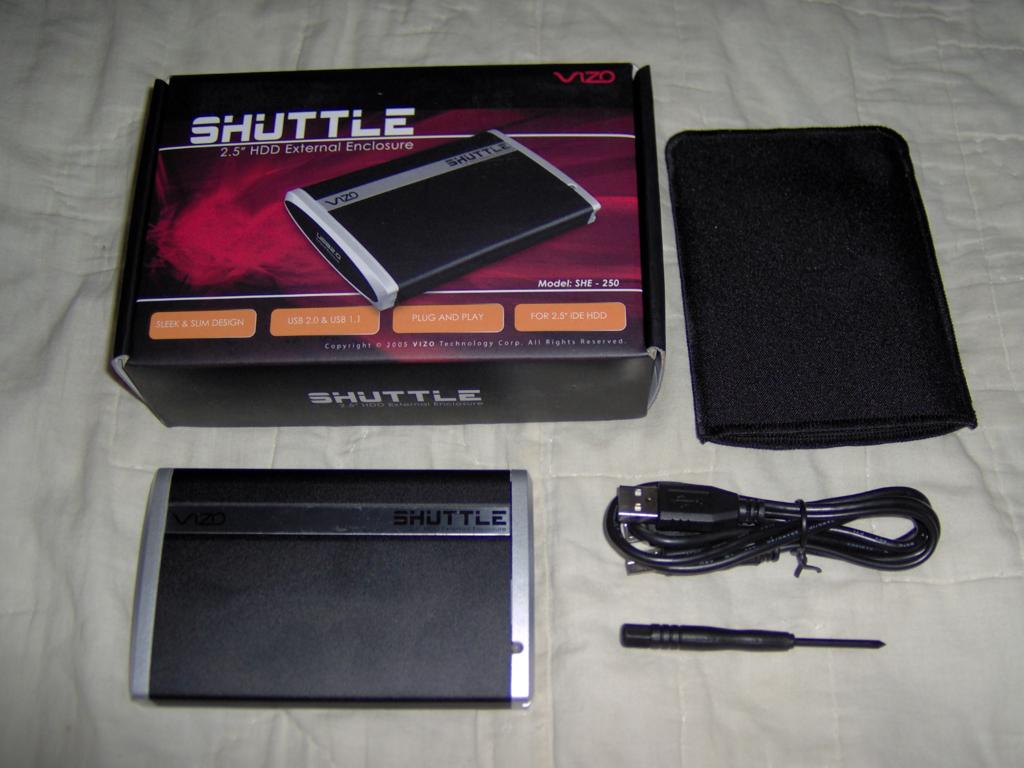 The Shuttle fits a 2.5" HDD. These are the same size hard drives that all common laptops use. They are becoming increasingly common among portable storage for their compact size. Now on top of the convenience I just want to say that I really like the design of this unit. It is a sleek black and silver metal casing.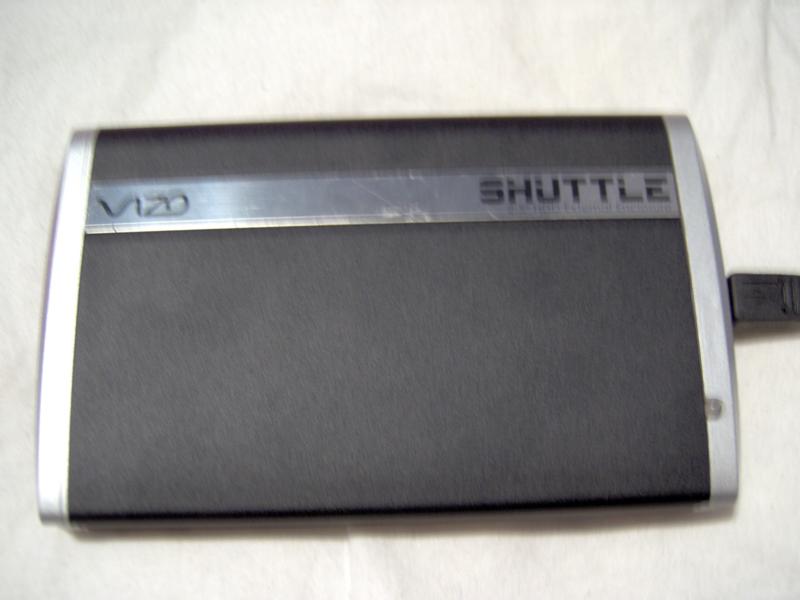 For performance, the Shuttle has worked excellently. I have an 80 gig HD in there to test it out and the speeds have been great. As far as setting it up, all you really have to do is unscrew the casing, pop the HDD in and close it back up, the computer recognized it automatically without any problems.




Heat was something I was a little concerned about, and without any cooling you will feel that the Shuttle will become a little warm, but after using it an entire day I can say that it's nothing to worry about. It only gets a few degrees above room temperature, you might not want to leave it in the pouch while operating it, but even if you did I doubt it would be that big of a deal.

I'd like to thank Vizo for giving me the opportunity to review their products. I think the Shuttle has great performance and a style to match. I'd definitely recommend checking it out to all of you, this is one handy little piece of hardware that you won't regret.

As always I'm up for any questions you can throw at me :)