CM Storm Xornet


Author: T_H_Schafer -- Posted: 2011-10-11
---
I will preface this review by telling you the mouse I used before receiving the Xornet was a Logitech G5. For anyone wondering, the G5 ran about $50 when I got it, and that was on sale. It has all the bells and whistles, including a braided cord and additional weights that let you adjust how hefty the mouse feels. The G5 is a good mouse, but the Xornet has become my mouse of choice.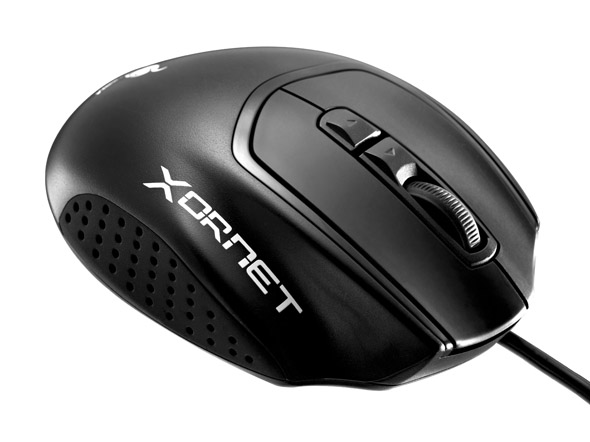 First the details. The Xornet comes with a 2000 DPI sensor and allows for on the fly adjustment, an ultra-step wheel encoder and Japanese-made Omron micro-switches which, according to the manual, are meant to endure up to five million clicks. Its hard to compare the click of a mouse, but the Xornet does feel good, and as far as the middle click goes, it definitely feels better than the G5. It also has two programmable side buttons which are almost standard fare on your average gaming mouse. As far as looks go the Xornet didn't impress me much. It is somewhat subtle, which is nice, but it doesnt really do much for me, which is fine. If youre looking for a mouse with radical aesthetics, the Xornet probably wont knock your socks off, but you really shouldnt judge it like that.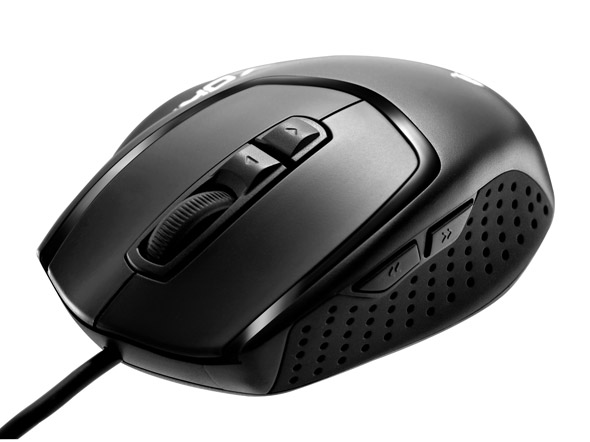 The thing that made the Xornet replace my previous mouse was the ergonomics. The Xornet is designed for players who prefer a claw grip which is where the palm of your hand doesn't really touch the mouse, letting your fingers control most of your input. I feel that this position allows for more precise movement, although not everyone holds their mouse this way. A slightly wider base and the addition of a groove for my ring finger really made the Xornet feel good to me. It really comes down to preference with the Xornet. If you do prefer a claw grip, the mouse will be perfect for you, otherwise it might end up feeling small in your hand.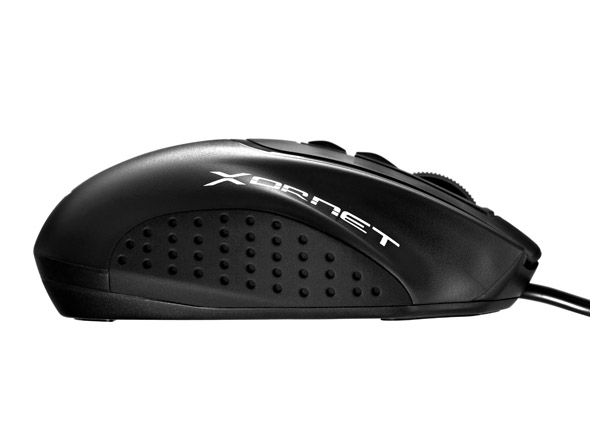 As for extra features, the Xornet doesnt have any kind of weight adjustment, which I didnt really miss. It does feel somewhat light, but after a while I wondered what made me like a heftier mouse in the first place. I do sort of miss the braided cable of my previous mouse. It really isn't much of a gripe, and its mostly personal preference but I felt that the cord tended to get in the way less than with the Xornet.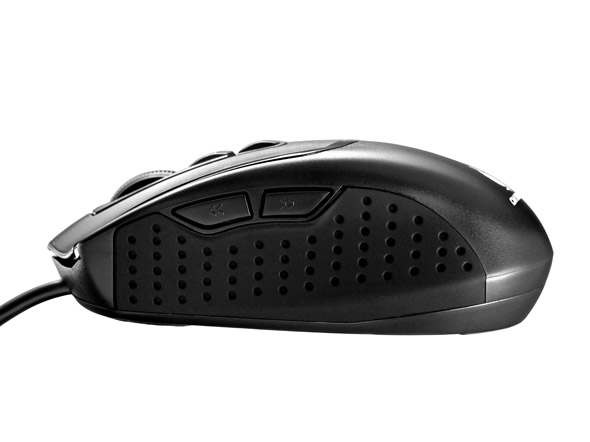 Overall the Xornet performs well, looks good and is priced at around $29.99. For that price I'd say its more than worth it. It is a well put together mouse, feels solid and makes me feel more precise when Im playing FPSs. Though it doesnt have the adjustable weight, I really wouldnt have it any other way.




=======================================

Overall Rating: