Logisys Red 12 inch Cathodes


Author: faceless105 -- Posted: 2007-01-11
---
In a follow up to my Bue 4 inch cathode review, I wanted to write about these red ones.

Now the packaging was pretty standard just as the blue ones came in, infact it was pretty near identical.

The construction is also the same, the inverter has two connectors branching off of it so I could in fact interchange the cathodes between the inverters to mix and match cathodes if I wanted. which is a nice feature.

Now since I covered most of the features in the Blue 4 inch Cathode review, I figure I'll just jump into the good parts, lol. Now having heard a lot of people mention how the cathodes looked more pink then red in the past did have me a bit worried, but these cathodes really haven't disapointed.

In the light you can see they look a little more orange then red, but i can assure you thats more of the camera then reality.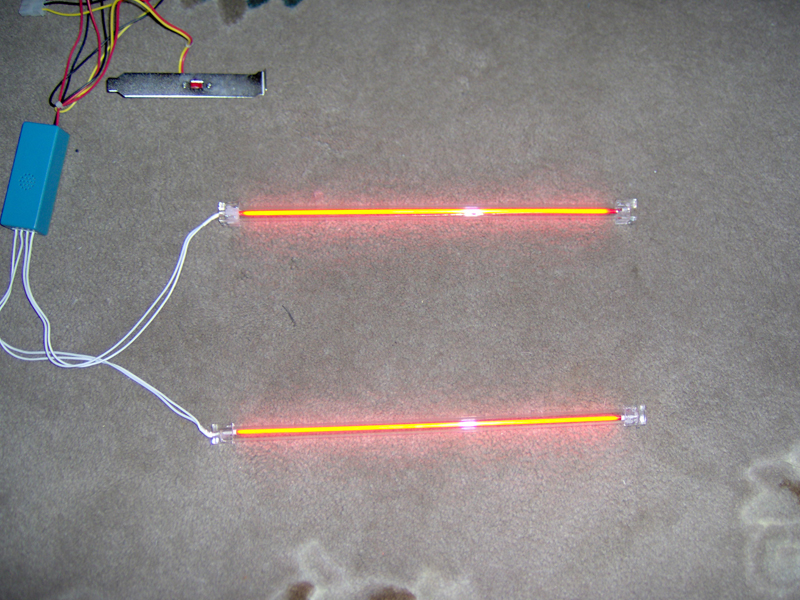 and when these things are in the dark they shine really strong. It actually took me a number of tried because the light kept flooding the picture and looking incredibly red and blured out, but heres the best one I was able to get..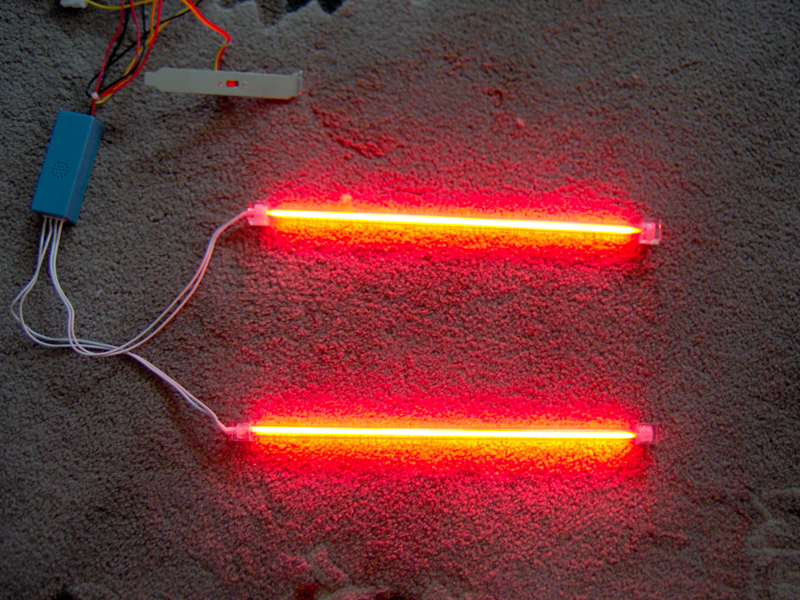 Now i want to show you something real exciting because light by them self they're... well they're cool and all but what makes them really sweet is seeing what they're being used for. I bought these cathodes to give my Tribal Server some real flare, so heres an action shot :)




Thats all for now, and as always, any discussion you guys have is encouraged :)