Mini Ninja Notebook Cooler


Author: faceless105 -- Posted: 2008-02-01
---
One very important area regarding computing is cooling. Just about every component needs it, and it can come in a large variety of forms. Today we'll be reviewing the Mini Ninja Notebook Cooler by Vizo.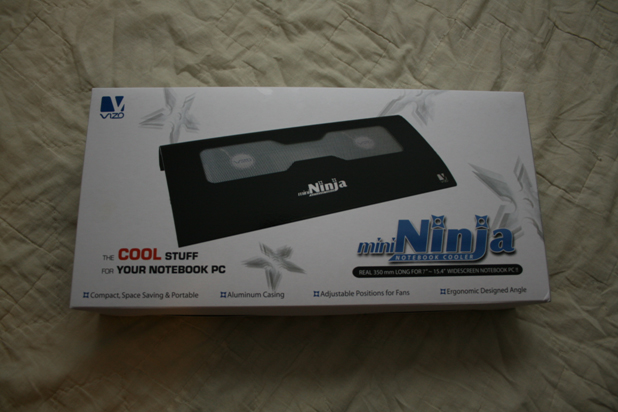 Now the first thing you'll notice is the size difference in comparison with a normal size notebook cooler. This cut off makes it a little great cooler because it's suddenly far more convenient to take with you wherever you go. The problem in the past with normal full size notebook coolers has been that they can be inconvenient to lug around with you. Additionally, even though this cooler is half the size of your typical coolers, it still has just as much cooling power as the other full size coolers.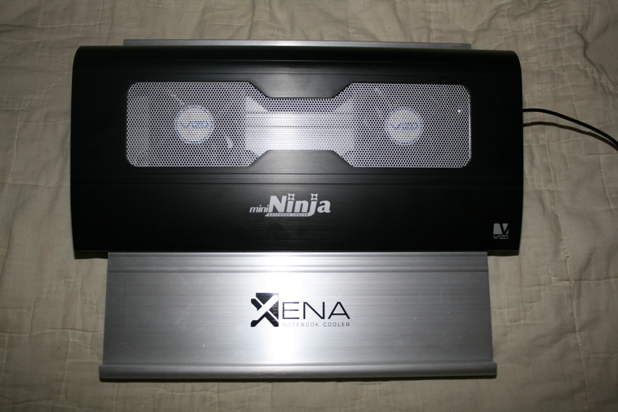 *Compared to full size notebook cooler designed for 15" monitor.

Due to the fact that the majority of Laptop Coolers are powered off USB, you won't find any extremely powerful fans. If you've done your reading in the past, you'll know that this is because USB provides less then half (5v) of the power available to you inside any desktop computer (12v). Once you take this into consideration you will see that these fans are running at their max.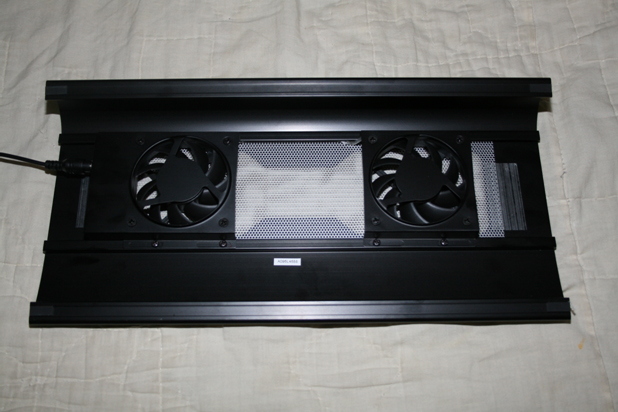 Overall the Mini Ninja feels very sturdy. It has a high sitting metal frame that will dissipate heat very well and allow for more then enough air flow, even on surfaces like a bed or a carpeted floor.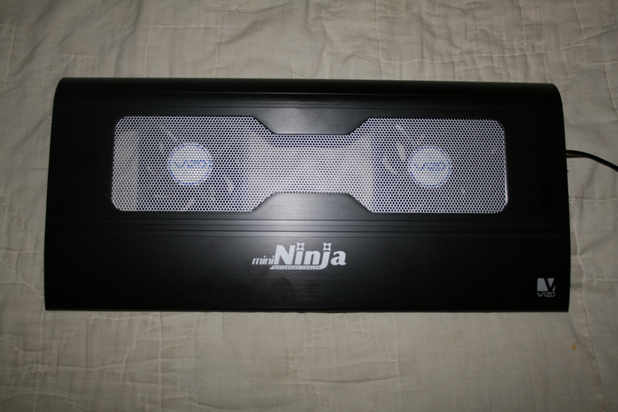 One very convenient feature that I like about this cooler is the USB adapter. With a connector like this, you won't have to worry about losing and USB ports, which is a huge plus on a laptop since those can be fairly limited on their USB ports.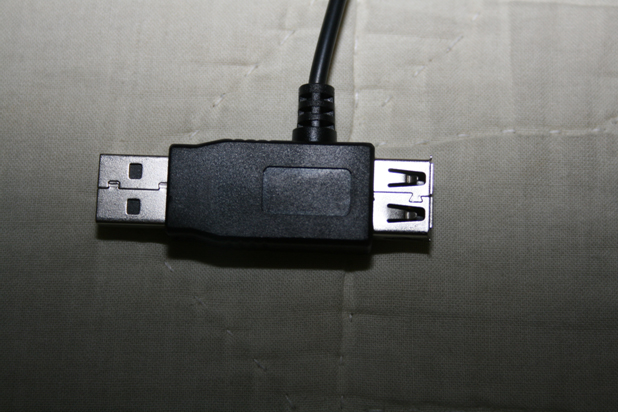 Finally for the part you've all been waiting for, the performance comparison. I took the temperature readings with average usage. This laptop isn't a gaming laptop and since the majority of them aren't I didn't think it would be completely fair to bench it on a subject it was never intended to be tested on.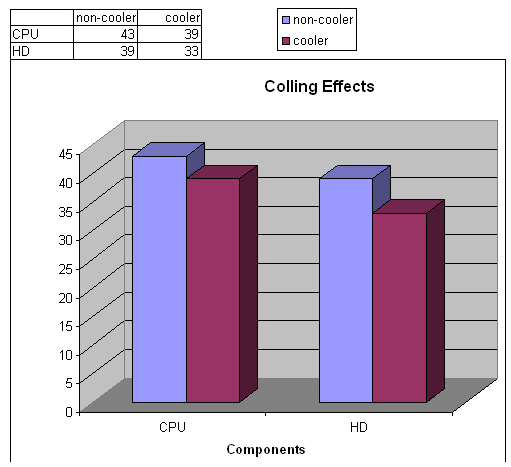 These results are nearly identical to previous laptop coolers that we've reviewed in the past, so you can see that you don't lose and performance with this notebook cooler at all.

This is really an excellent notebook cooler. It's very convenient because of the compact size. This I think really makes it a great buy in itself because this is easily one of the most mobile notebook coolers we've reviewed so far. We've also showed you that the cooling performance isn't affected at all. Cooling is a really big issue when it comes to mobile computing. This can go a ways to extend the life of all the components in your notebook. Additionally with cooling being such a specific process in a laptop, this can show very apparent differences in computing performance.

I'd like to thank Vizo for giving me the chance to review their Mini Ninja Notebook cooler. If anyone is looking for a cooler, especially one that's very mobile, the Mini Ninja won't disappoint.

If anyone has any comments or questions, I'd love to hear them!