MobiliT Universal USB Power External Battery


Author: stuv -- Posted: 2007-09-16
---
A.C.Ryan MobiliT Universal USB Power External Battery

Manufacturer: A.C.Ryan (www.acryan.com)
Product: A.C.Ryan MobiliT Universal USB Power External Battery (http://www.acryan.com/prodata/ACR-MT30335.shtml)
Review Date: 15/09/07
Reviewer: STUV
Average cost: Unknown





A.C.Ryan are one modding company that have quickly gained high status in the PC modding market. They have always been know for their ranges or professional modding supplies, including their MeshX range and water-cooling products, but now A.C.Ryan are creating a name for themselves with their complete Pro-Data Range. Including Everything from External Enclosures, Card Readers, and External power, The Pro-Data range includes some very interesting and impressive pieces of hardware and accessories.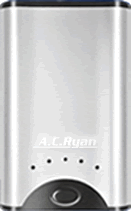 A brand new edition to the Pro-Data range is the MobiliT series of external power sources. Today we will be taking a look at the 'MobiliT Universal USB Power External Battery' which is designed to provide added USB power for your portable devices on the go.




Packaged in the standard hard plastic moulding, the MobiliT USB comes complete with a USB Charging Cable. First Impressions of the Product are of good build quality and impressive appearance. The Packaging also explains all relevant details on the product including Specifications regarding the battery and power itself.




Holding the unit, it has a very solid, high quality feel to it... It has a decent weight that it feels like a heavy duty piece of hardware; however it's not too heavy that it'll cause problems carrying it around in your pocket.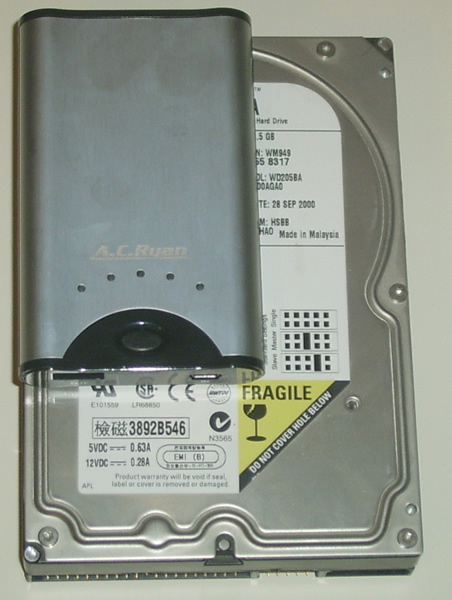 In terms of size, the MobiliT is shown above in relation to a standard 3.5" HDD. It is small enough to fit easily in your pocket yet large enough that you shouldn't lose it in the bottom of some bag.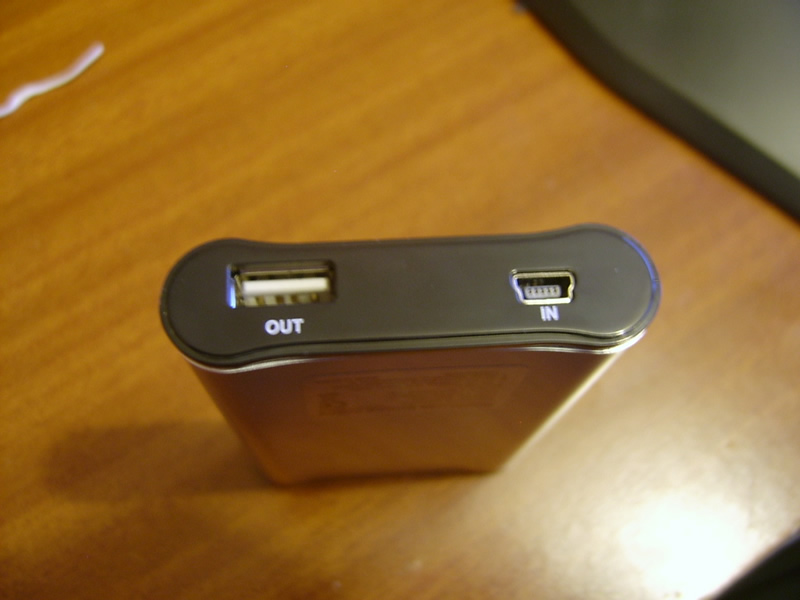 The pack incorporates two connectors at the top of the unit, labelled 'In' and 'Out'. The 'In' connector is a mini USB type, and is for use with the supplied cable to charge the pack from USB. The 'Out' connector is a standard USB connection and is for connecting any USB powered device (usually with the devices supplied cable or connector). The pack also features 5 blue LEDs on the front for display of Battery Level or Charging State, and a button to display the current Battery Level while not charging.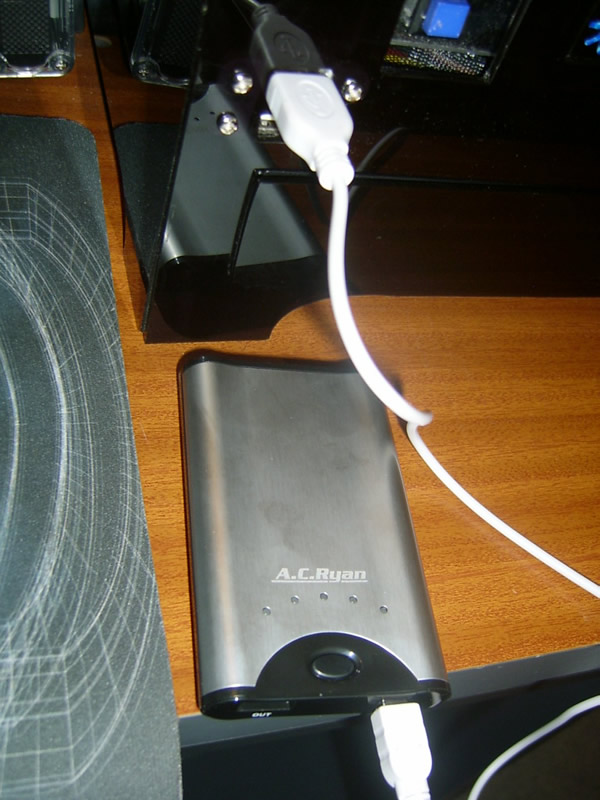 Having only one portable USB powered device (my MP3/MP4 Player) I tested the unit by fully draining my Players battery and running solely from the MobiliT pack. I found, interestingly, that my player refused to charge from the unit, but it would happily play and operate using the power supplied form the MobiliT and lasted easily 2-3 times the standard battery life of the player. I believe that charging issue to be solely related to my style of player; however I have not confirmed this yet.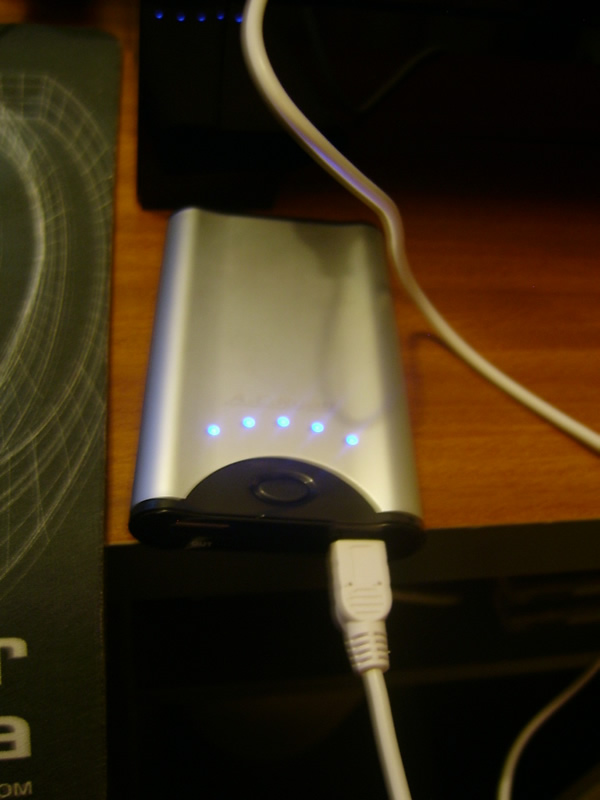 Once the pack was depleted, it was straight back on charge where the LED display ticked over for a few hours till the pack was fully charged and the display lit up all 5 LEDs. I also let the pack sit for a few days to check on its charge holding, however it appeared to still indicate full charge after the period.

Overall the MobiliT Universal USB Power External Battery appears to be a solid reliable product with a great quality feel and appearance. I'd recommend it to all of you out there with power hungry portable devices to increase your battery life without having to carry extra batteries or find USB power wherever you go.

Pros:
Great Quality Feel and Appearance
Heaps of power for USB devices
Perfect size package
Easy to Use and universally compatible
Cons:
Would not Charge my player (but would power to operate)

Special thanks to A.C.Ryan for providing us the opportunity to review their great product. Their promotions team are great people to deal with and would recommend A.C.Ryan product to everyone on their quality and support.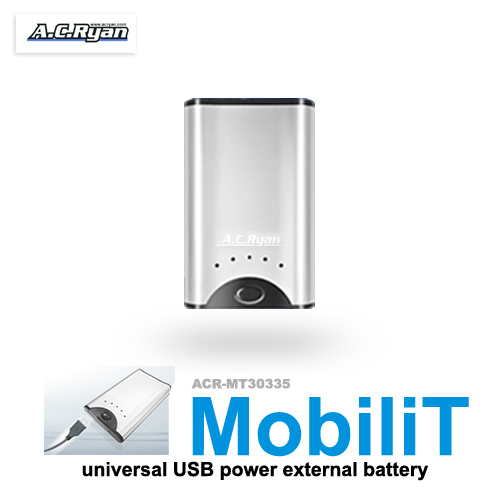 =======================================
Overall Rating: