Multi Functin USB Mousepad


Author: faceless105 -- Posted: 2007-09-10
---
Now by now I imagine you all know that I've reviewed more then a fair share of mouse pads, but I'll never pass the opportunity to review something new. Today I'll be looking at the USB Multi-functional Mouse Pad which USB.BRANDO.COM.HK was nice enough to supply for us.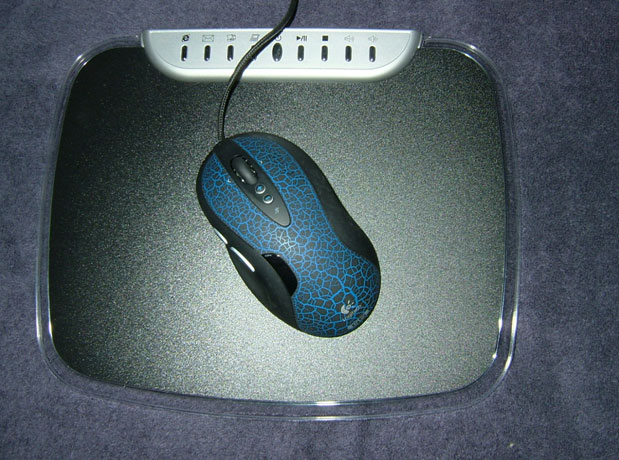 To start this review off I'm just going to say, this isn't your typical mouse pad. I am pretty happy to review it because of all the ones I've done in the past this feels more like the mouse pad that a computer modder should be using, lol. Out of the packaging, it is slightly larger then your basic Wal-Mart mouse pad. To be honest, I'm completely alright with that because I don't need it to cover my entire desk. You should notice that this does have a few extras on it. For starters the mouse pad plugs into your USB port and has a very convenient three USB ports on the back. This is really nice for devices that you don't want to search forever to find a spare USB port such as an mp3 player. It's also really nice if your USB mouse has a hard time reaching the back of your tower.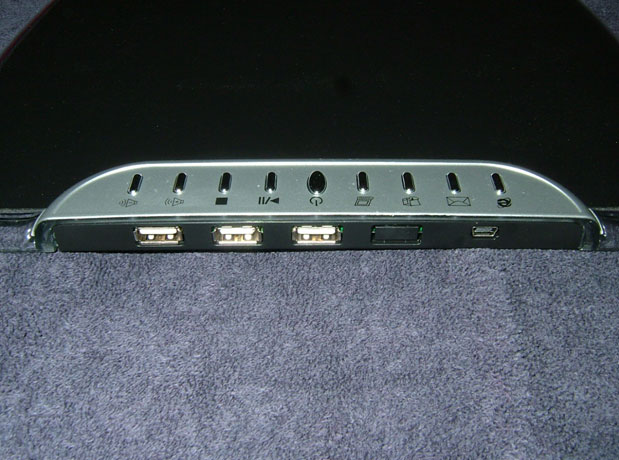 As I'm sure you noticed it also comes with a number of hot keys. These range from media buttons to computer command buttons. These are always a personal favorite of mine and I don't even buy keyboards without them so this is a great alternative.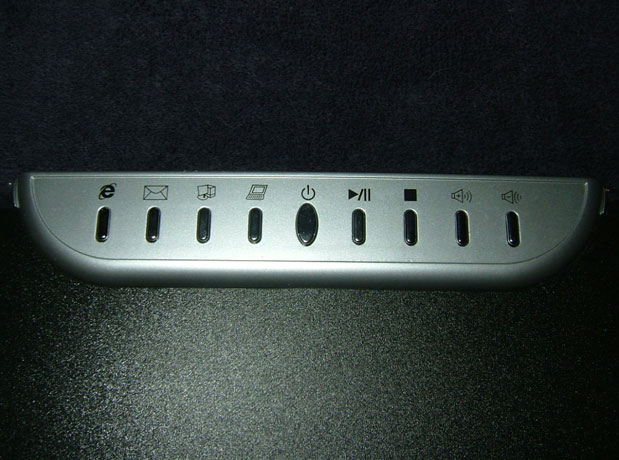 Now that I've talked about all the functionality it offers I'll go into why this is such a cool mouse pad. As we all know, we love things that light up and this is no exception. Once plugged into the USB, this mouse pad gives off cone very cool blue glow from underneath.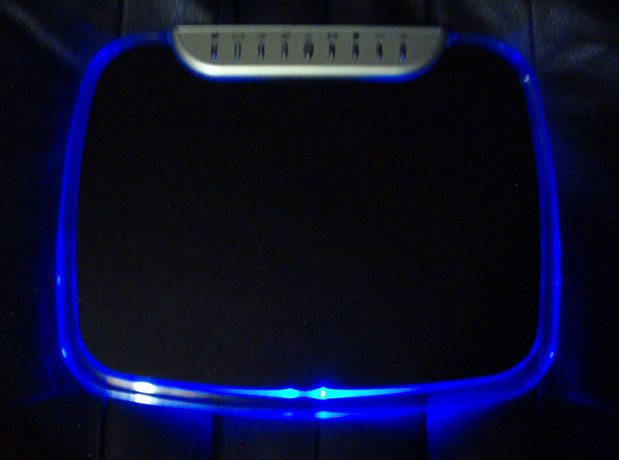 *sorry for the poor quality, I'll update this one in just a couple days

I also wanted to test the performance to see how it felt. Now I'm using a fairly decent mouse (Logitech G5) but I imagine just about any mouse would feel the same. The surface has a slight grain to it which helps laser and optical mice track movement. As far as friction, I didn't feel any resistance. It's not as smooth as a glass mouse pad, but still performs incredibly well, so it won't get in the way of any gaming.

In all honesty I could see purchasing this mouse pad for the functionality alone. I really enjoy the fact that it has USB ports built in. With everything going to USB this is a huge plus in my book. The media buttons are also extremely convenient. I'm a big multi-tasker and I hate flipping through a number of windows to pause my music when the phone rings so these are always worth while in my opinion. Finally I have to say, I love the way this thing looks. I've seen a few people do this before on their own, but this is an excellent buy for anyone without the time or know how. For the price I think you can't go wrong with the functionality and style that this one brings to the table.

I'd really like to thank USB.BRANDO.COM.HK for giving me the opportunity to review some of their products. You really can't go wrong with this mouse pad. It's priced at a very fair price and will have all the features you need along with one very cool look to it.

If anyone has any questions or comments I'd love to hear them :)