MG-ac97 True 5.1 Surround Sound Headset


Author: faceless105 -- Posted: 2007-08-29
---
Sitting in my cubicle at work has really given me a great chance to test out the MG-ac97 True 5.1 Surround sound Headphones by LTB. So far I have been very happy with them. They have everything I could want... Great Performance, a comfortable fit, and a great look to them.




The first thing about this headset that really caught my eye was the fact that it supports 5.1 surround. I was a bit skeptical on how well they'd work in this area but I've been very happy with them so far. To achieve the surround effect, each ear cup has three speakers, front audio and subwoofer, center, and rear. It's not as clear to distinguish as a traditional surround setup with speakers around the room, but you can still tell the difference of things in front and behind you. This headset also comes equipped with a microphone so they really are excellent for gaming.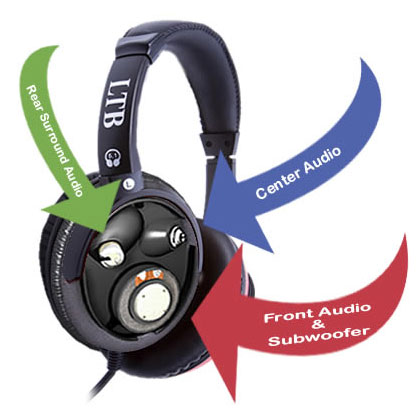 While we're on performance I also want to state that the noise canceling on these guys is excellent. When I use them at work it\s really hard to hear anything else going on around me and I've found myself regularly listening to music with one ear hanging half out incase anyone needs to talk to me.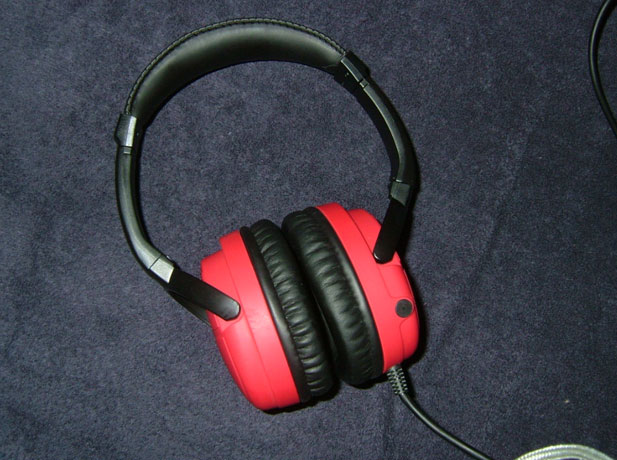 To achieve the true 5.1 of course you need a sound card that supports this. But if your soundcard is only a 2.0 there's still no need to worry because these can work both ways. I remember taking the headset out of the packaging and thinking, "wow that's a lot of wires" and I'll be honest, it still feels like a lot. But you need them for the 5.1 surround. This headset also uses enough power then it needs to be powered with the USB.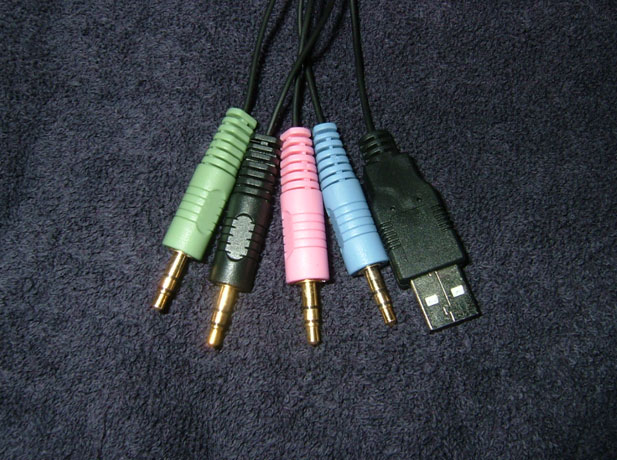 LTB is one of those companies that it's hard not to like because they go the extra mile. I'm seeing this more and more with companies and I'm really glad. LTB found that some motherboards cause a bit of static due to the USB. So if you find that your motherboard falls into this category, they have included a wall adapter that has a USB port on the other end to eliminate any static you might have been experiencing.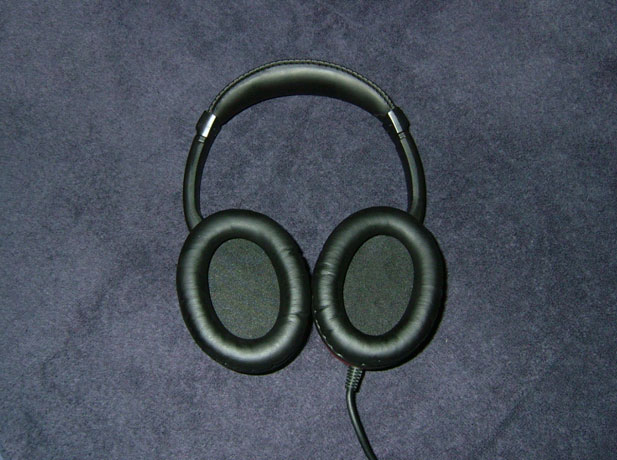 I also really like the way they added their controls to the headset. Instead of having a little something extra hanging from the cord, they built the controls into the left ear cup. This makes them very easy to get to. The built in microphone has noise canceling. Finally while it's not technologically advanced I'd have to say that I'm really grateful for the 10 foot cord. That will give you all the freedom you could ask for from a wired headset.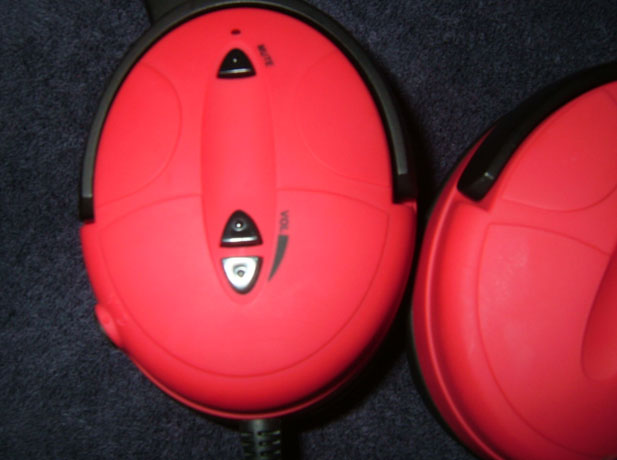 As you all know I like my products to look as good as they function. With all the features the MG-AC97 Headset has to offer they really match up still on looks. To start, being bright red, these guys will definitely stand out in a crowd. I really like the feel of the rubberized coated ear-cups. And the ability to fold the headset flat is convenient if you need to store them anywhere.




I've been extremely happy with this headset. Their performance has been amazing and they look good enough that I haven't let myself miss an opportunity to show them off a bit around the office. The performance has been crystal clear and these are something that I can wear comfortably for hours and they never hurt my ears (something that not too many headsets can boast). I'd like to give thanks to LTB for giving me the opportunity to review the MG-AC97 headset. They're great especially for anyone looking to do some gaming since they have the 5.1 built in, so I recommend everyone checking these guys out.

As always I'd love to hear any questions or comments you can throw at me :)