XClio Propeller Case


Author: faceless105 -- Posted: 2007-08-01
---
Anyone who wants to have a high end computer knows that keeping it cool is one of the most important factors. A properly cooled computer will run smoother and last longer. This is where you start to see some of the really cool innovations made by end users as well as different computer companies. XClio has really strived in this field by giving you the XClio Propeller computer case.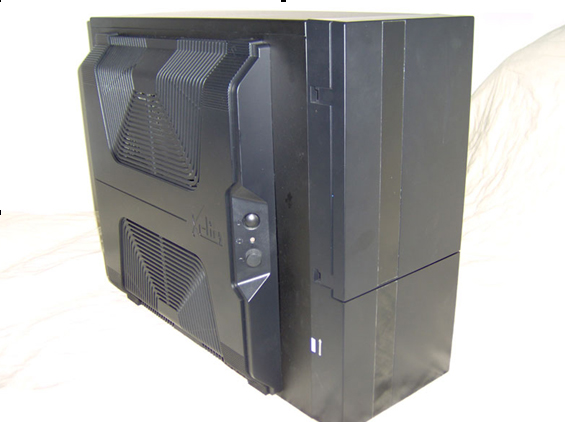 Now clearly the most recognizable feature on this the gigantic fan covering the side panel. The Propeller case comes fully armed with a 360 mm fan. For those who thought the Antec Nine Hundred had a large fan on top, theirs only measured in at 200 mm, this is well over 50% larger.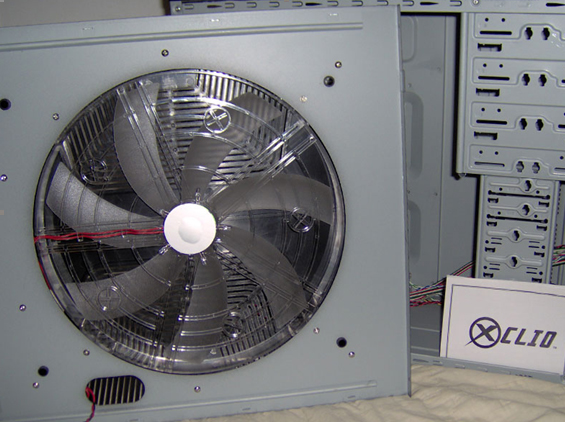 To be honest you really can't go wrong with a case like this. You can really see the areas they went the extra mile too. To compare it with other cases I've seen tons of fans in cases (none as large as this though), but one very convenient factor they lack is a fan controller. Even with the Antec Nine Hundred you at least have a controller, but no off switch, and unfortunately with that case, you have to open it up to get to any of the fan controllers. The Propeller gives you an extremely convenient control panel for the fan on the side of the case with a power button and a dial to adjust the fan speed.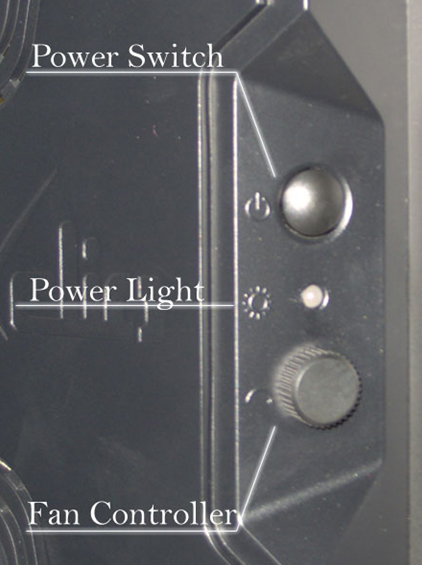 And as always it just isn't made for gamers if it doesn't light up. I have to admit this has some pretty powerful lights and really looks great.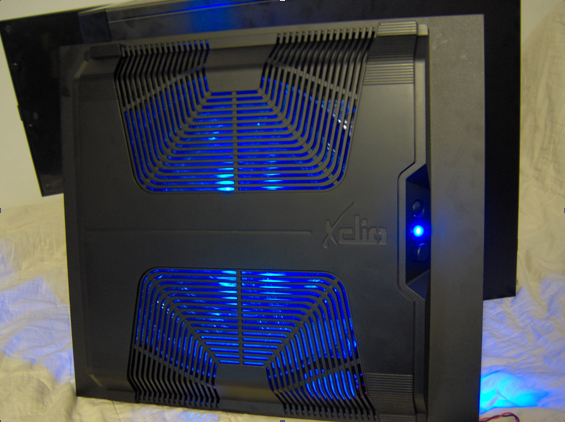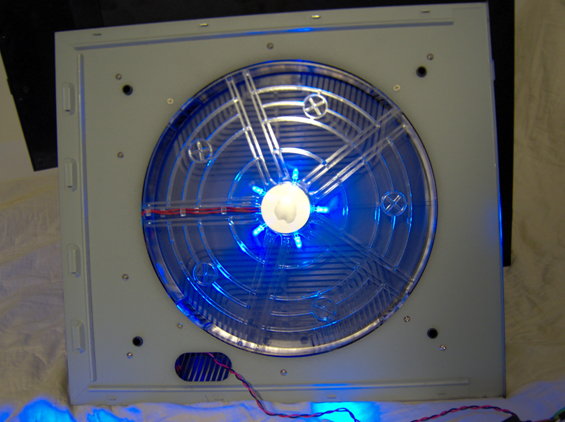 Now I know all of you are already in a state of "wow" over this case but there is actually more to it then the gigantic side panel fan :) The Propeller case is a mid sized case with 4 external 5.25" bays, 2 external 3.5" bays, and a nice 7 internal 3.5" bays. In addition to that it will fit your standard ATX and Micro ATX mother boards.

One feature I find to be incredibly convenient is having front side USB. For some reason there are still a large number of cases that don't support this feature. Luckily enough XClio isn't one of them. Located on the side of the front panel you easily have access to your audio ports and USB.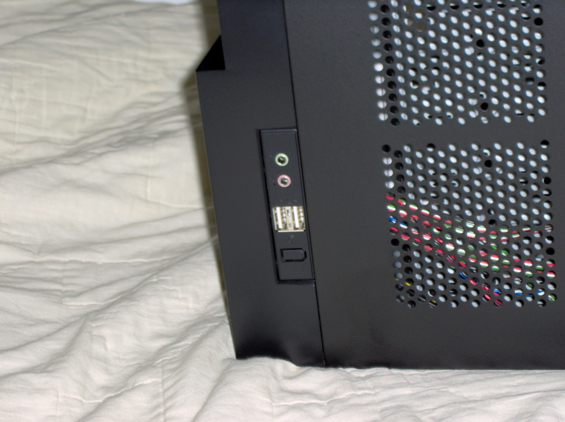 Another trend in computers that is becoming more and more popular is having a tool-less case. The XClio comes fully ready with tool-less clips that allow you to easily lock your drives in place.

Now for some discussion on the performance of the case. Since I spent so much time on the fan, that's where I'll start. I have to say that I'm extremely impressed with this. At full power it still runs silently. The fact that it has a full functioning control panel as well as lights up really adds to the overall quality in my opinion. The case itself feels very solid. It really feels like it could take a beating before and easily come back for more. The inside is also very spacious. This might not sound like a big deal but more room means better air flow.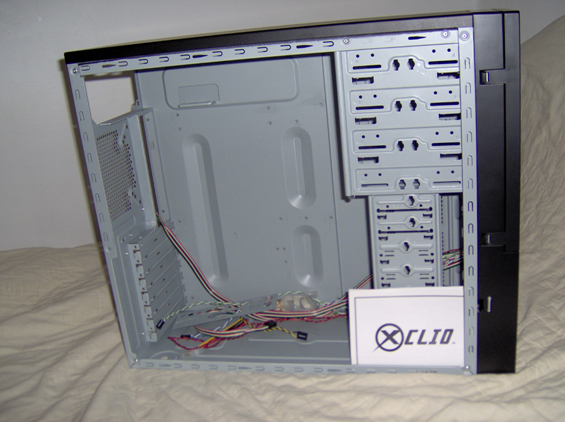 In addition to the performance it just wouldn't be a review if I talked a bit about the looks. In all I have to say that this is one stylish case. For starters, the light up fan is really eye catching. The front panel also has a very cool looking illuminated logo. And any case with a drive bay door always gets points for style. Overall the case has a very smooth look to it as well as a solid feel.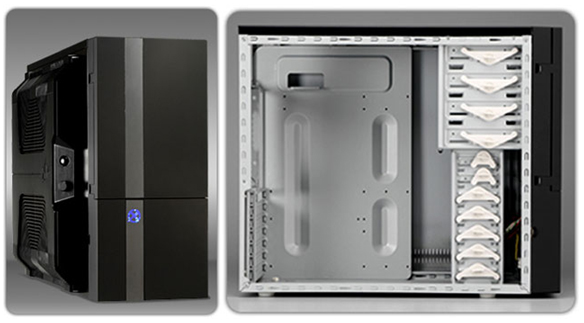 I'd like to thank XClio for giving me this opportunity to review the Propeller case. It is definitely a high end case and will really give you some amazing performance. I recommend that all of you check it out next time you're looking for something new for your high end gaming rig.

As always I'd love to field any questions you guys can throw at me :)