Icemat Second Edition Mouse Pad


Author: faceless105 -- Posted: 2007-06-20
---
It's not everyday that I get the opportunity to review such a cool unique product. The Icemat 2nd edition is probably the most efficient mouse pad I've ever used.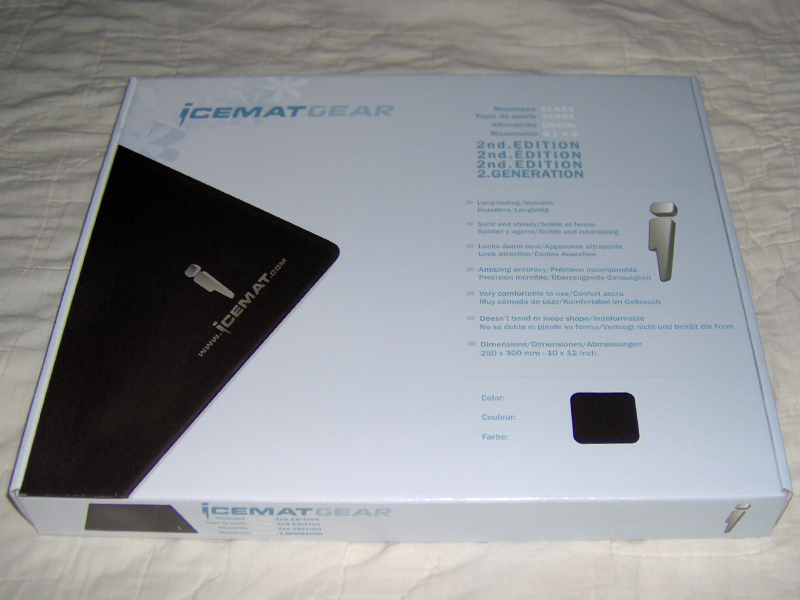 To start this review off I want to mention some of the specs on the Icemat. For starters this is the improved model of the Icemat Original. The improvements included giving it a larger area (10 x 12 inches) and introducing it with an assortment of colors instead of a simple black and white.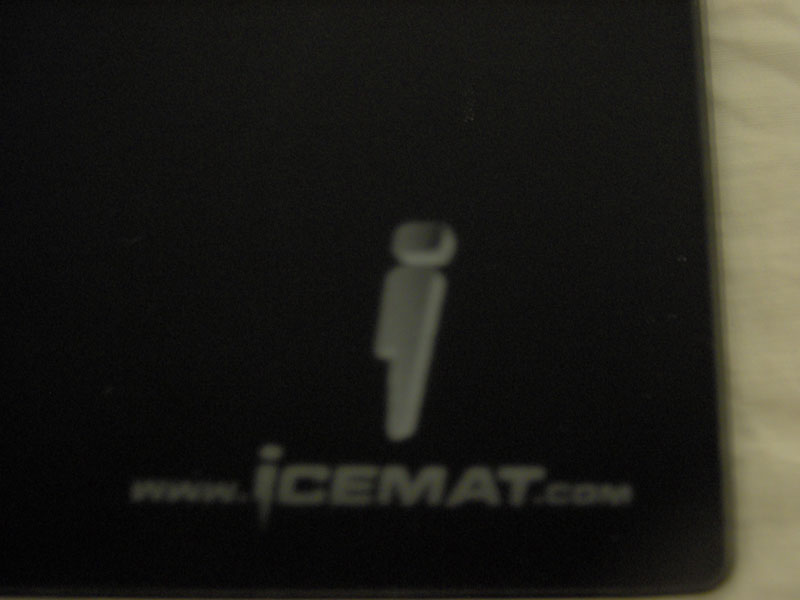 Now that you know the improvements it's time that you meet the real thing. Like I said, this is an incredibly unique mouse pad. It is in fact probably the only glass mouse pad you'll ever see. The entire pad is composed of a frosted glass, which really bring to light the name, "Icemat".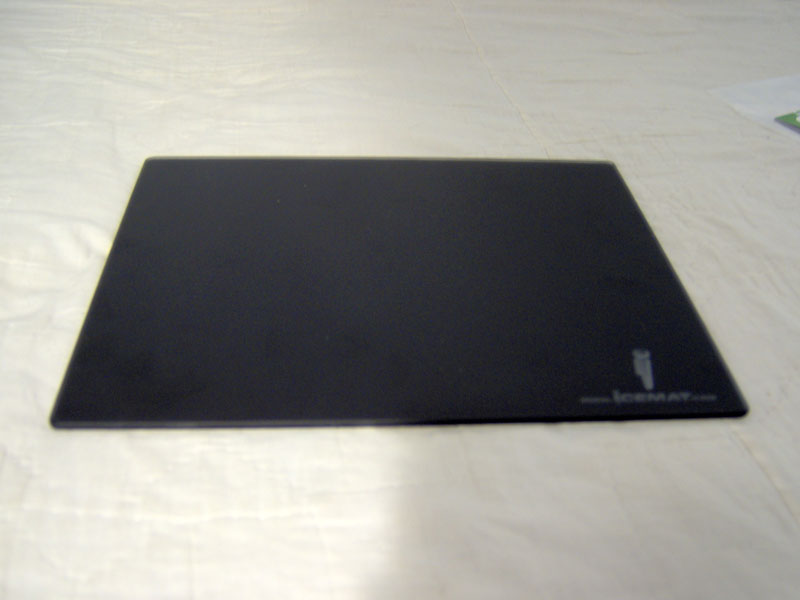 Due to this unique composition, the Icemat has some unique features. For starters you will never have to worry about wear and tear. It is also extremely long lasting, and very solid.

For the first hand experience, I have to say that I'm extremely impressed with this mouse pad. The first thing I noticed was that it feels nearly frictionless. This is of course due to it's unique build, but in all honestly I think this is the smoothest mouse pad I've used yet, and we all know, I've reviewed a good number of mouse pads, lol.

The Icemat 2nd edition comes in a very nice size, not to big or small. Now I can't give any quotes on DPI, but I also find it to be very accurate as well. I think this would be a very cool addition to the gaming mouse pads in all honesty.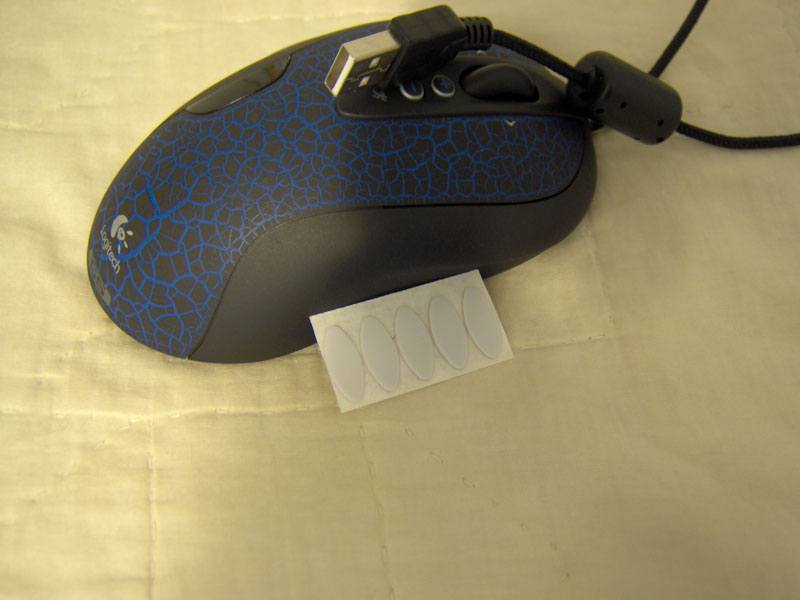 The one thing I'd probably watch out for with this mouse pad is the angry gamer. We all know the one, the guy who slams his desk yelling, "This game cheats". Being glass, it'd probably be a mess to clean up. The mouse pad does feel very solid though and I wouldn't worry about it under any other circumstances. The glass is also very smooth and the corners are the same, which I'm sure some of you were thinking about.

Finally like all my reviews I want to touch on the looks. With a performer like this one, I have to say that it looks just as good. With a simple look and a cool logo this guy is a winner in my book. The only thing you'll have to worry about with this product are fingerprint, lol. To make up for those only cons they even throw in a pack of gliders. These are small plastic feet that you can stick to your mouse if it doesn't already have them, or if yours are becoming worn out.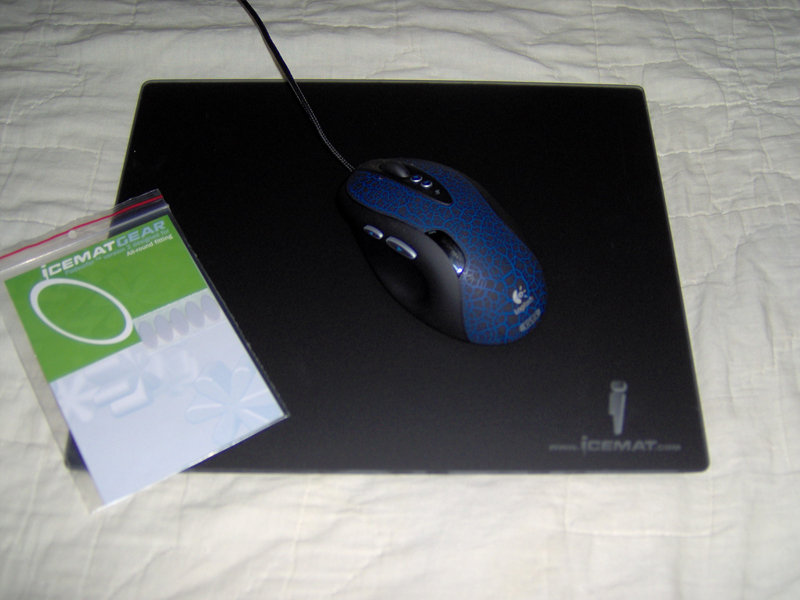 I'd like to thank SteelSeries (the brands were just recently combined into one, with the SteelSeries name remaining) for giving me the chance to review the Icemat 2nd Edition. This is a really cool product and a great performer in my book so I recommend that all of you check it out as well.

Additionally like always, if you have any questions or comments, I'd love to hear them. :)