Cool Beetle Optical Mouse


Author: faceless105 -- Posted: 2007-06-05
---
Today I'll be reviewing a unique device that really is literally cool. The Cool Beetle optical mouse is among that small group that has a small fan mounted inside of it.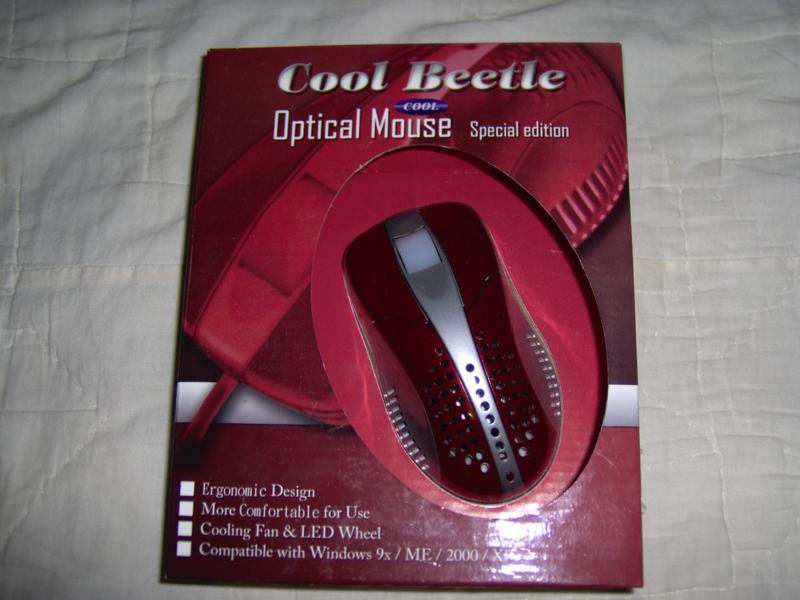 This mouse does have a number of standard features that you'll see on most mice. First it is a fairly standard ergonomic design, scroll wheel, and the USB/PS2 connectors.

Now I'll admit that this mouse does have a fairly cool look to it. The casing has a metallic paint job that really shines well. Additionally the scroll wheel lights up with a nice blue glow. I'm sure you've noticed that this is something that I do usually focus on a bit, and that's because I like to be able to show off my hardware and to people who don't know computers like we do, they say "wow" when it looks cool, lol, they don't really know what difference 800 dpi makes.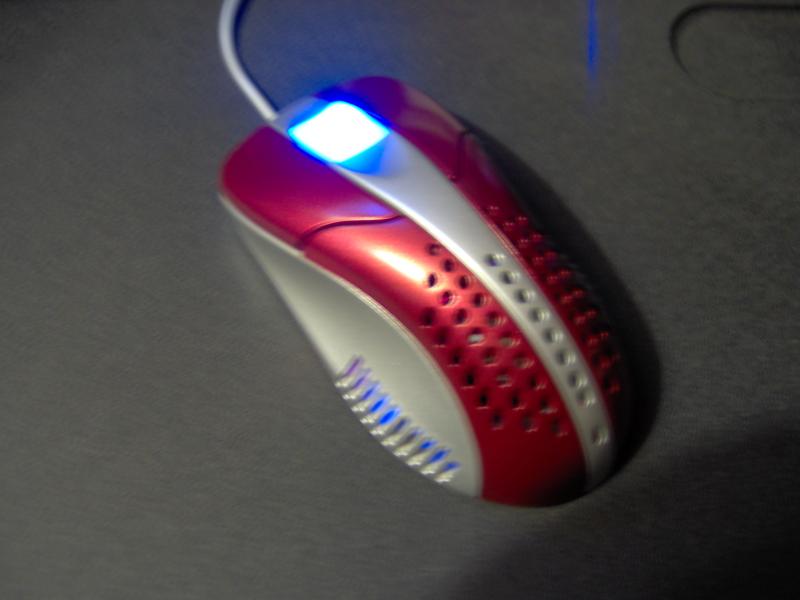 As far as performance this definitely isn't a gaming mouse. It ranks in with only 800 dpi, as compared to the G5 that has 2000 dpi. Now for your typical every day user this is more then enough. While the dpi isn't exactly performance, though definitely acceptable, the mouse feels to light for my liking. And on this note I should say that it does still feel that it is built well. I've noticed that inserting weights has become a common practice among higher end mice and this won't affect performance at all. This will only give the user a feel that they are more accustomed to.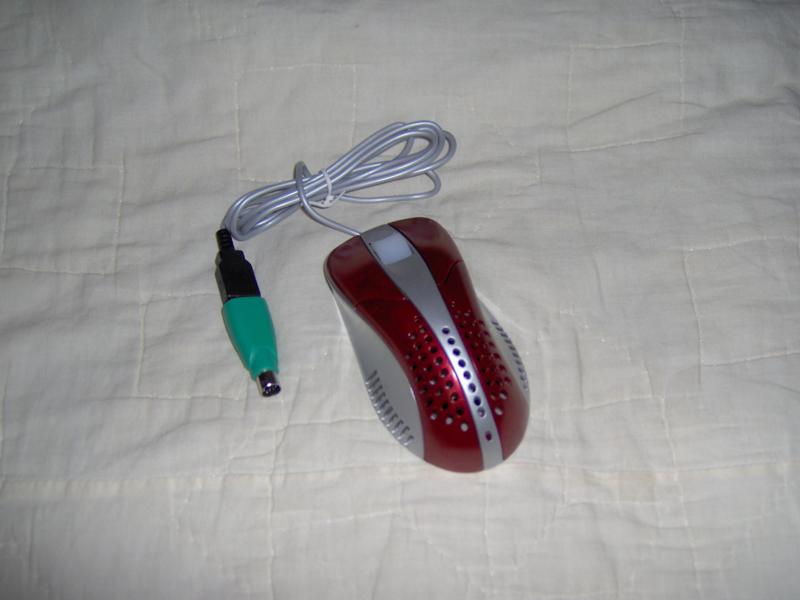 Now obviously the biggest feature this mouse has to offer is the cooling fan inside of it. I was actually surprised at how well it was able to push air. It was very noticeable while using the mouse that it was doing its job and it was very cool. Another cool little feature was that this mouse has a nice little power switch for the fan. I thought this was nice just because if you use something only when needed you obviously extend its life.

As far as performance, like I said before it's only 800 dpi but this is more then enough for day to day use. The mouse also has four small gliders which give it a surprisingly smooth glide that really is near frictionless.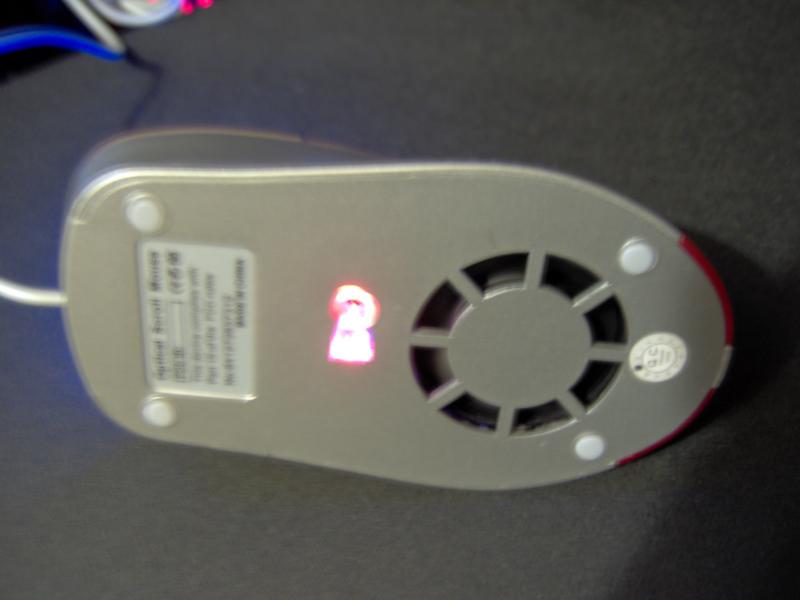 Now this isn't your extremely high end gaming mouse but it is a really cool mouse for every day usage. It looks great and has some nice features. This is a mouse I recommend for the every day user, especially if it's something you want to show off here and there, because we all know, to your typical person, pointing out the fan will "wow" more people then mentioning some real impressive dpi, lol.

As always I'm up for some good discussions :)