Ultra XFinity 600w PSU


Author: faceless105 -- Posted: 2007-05-13
---
The Ultra XFinity 600w PSU really gives you the bang for your buck. Like everyone else I'm sure we're heard some very crazy stories about PSUs catching fire or simple fizzling out and taking the entire system down with it. This is why you need to go with a name you trust for system critical components.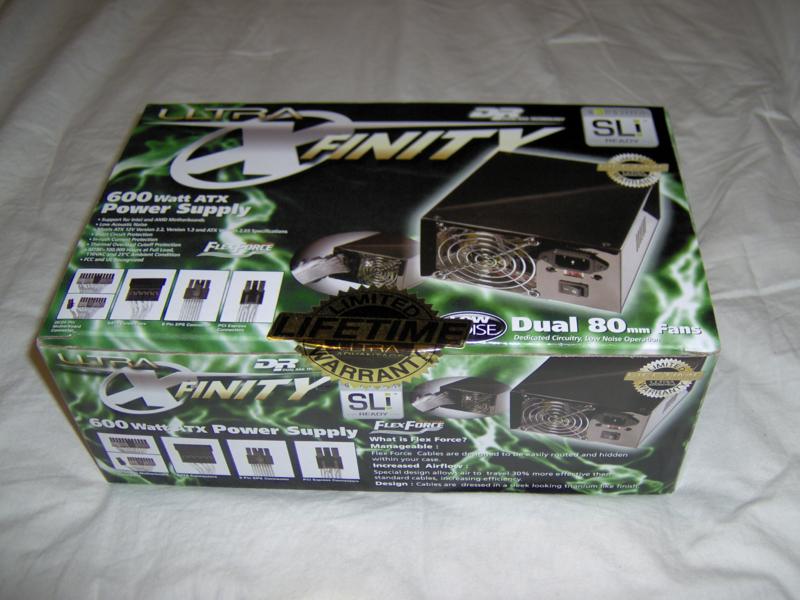 To start this review I want to talk about the number of connectors this PSU comes equipped with. It comes SLI ready with 2x 6 pin connectors, as well as 4x SATA connectors (which is a nice feature on current PSUs). There is a 20/24 pin Motherboard molex, 8x 4 pin molex connectors and even 2x floppy molex connectors. One feature that I also really liked was it comes with a 4/8 pin motherboard CPU molex, which seems to becoming a real standard in motherboards. The cables are also pretty long so they are great for full size cases. The downside to this is, you will more then likely end up with a whole mess of wires when you are finished setting it up.




But don't let that discourage you; this PSU still has it nice features. There are dual 80mm fans, in the front and back. They also run near silent, the loudest fan I like to hear is the CPU fan :) And while you really cant see this in the other pictures; I took one special one to show it off. The PSU comes with an excellent mirror finish. I had to set the box on top of it to really show it off in the pictures.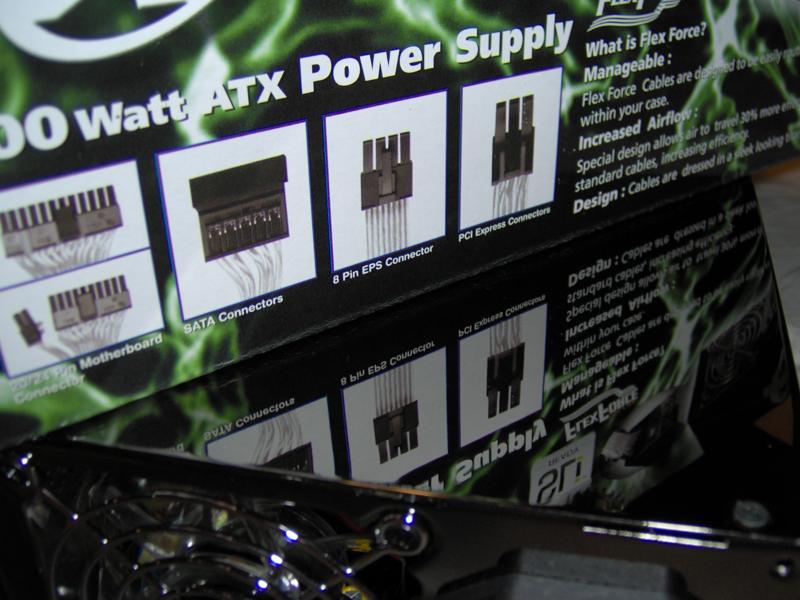 As for my first my first hand experience, I am so far, extremely happy with this PSU. Like I mentioned before, there is hardly any noise from the fans but you can still feel a decent airflow. I think this is a real improvement over my last since I replaced it since it was generating far more heat then I felt happy with, I think I was just pushing it to hard.

The excess wire lengths are really a double edged sword too. I have a full size server case so this PSU did make things much simpler then they've been in the past, but the cables I didn't need to use are much more difficult to hide. It'd not to bit of a deal but if you're someone who'd really big on wire management this alone might ruin the PSU for you.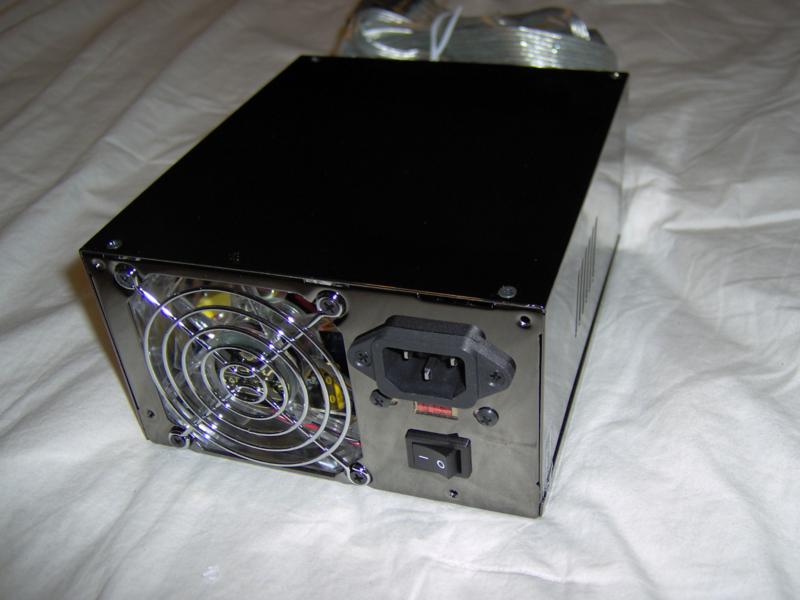 My overall rating is that this PSU is definitely worth the money. It works great, looks amazing, and runs extremely smoothly. The only down side is the long long wires, but I'd still recommend it to anyone who needed something strong.

If you guys have any questions then just feel free to ask :)