Antec Nine Hundred Case


Author: faceless105 -- Posted: 2007-04-12
---
For anyone who's ever put some time into building a powerful rig, you know that you need a powerful case to carry all that high end equipment that won't let you down. The Nine Hundred Gamers Case by Antec was designed just for this.

When you look at this case you can see that it was designed for high end cooling. This is achieved by having up to 5x 120mm fans, as well as a colossal 200mm exhaust fan located on the top of the case.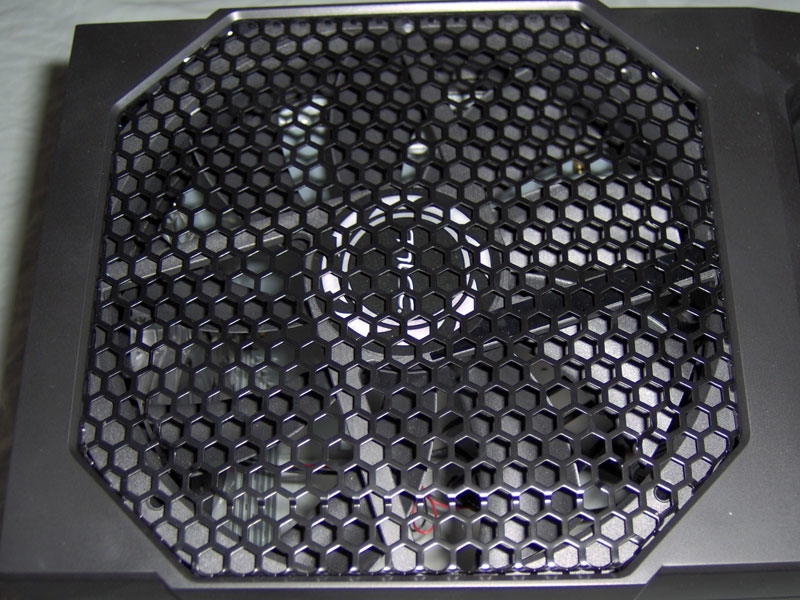 Now the really cool feature about all this cooling is, you can control it. They didn't give you a fancy control panel or anything, though with a little modding I imagine you could defiantly achieve this. Instead, each fan has its own controller attached. All fans included with case come with an attached 3-speed control switch.

This case is incredibly easy to work in as well. It is a mid sized case, but a very large one. What sets this apart from your typical mid-size are the amount of drives it can support. It can house up to 9 drives internally. All bays are standard 5.25" bays. This is a small snag if you do not have a drive expander for your floppy or hard drive, but luckily Antec provides you with a drive expander as well as a drive bay adapter.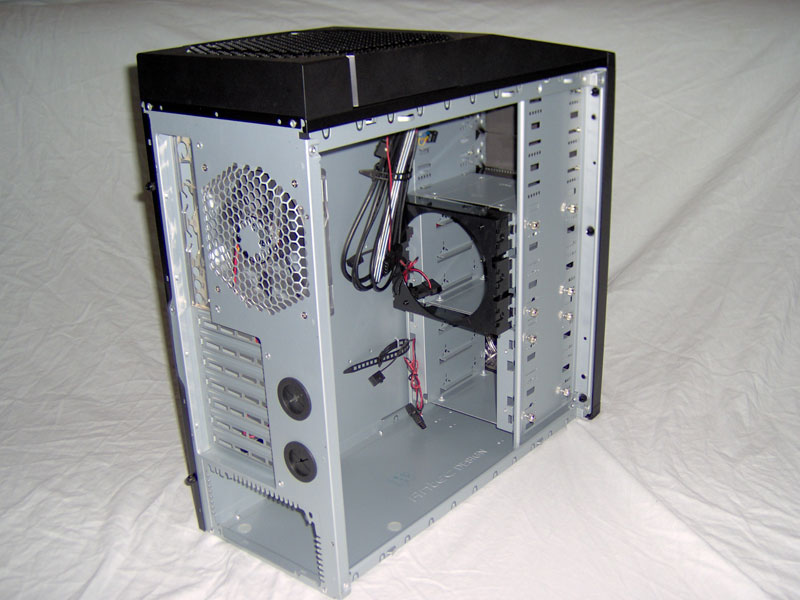 While we're still talking about the space inside I'd like to point out a few small additional features that I though were really cool that I've never seen before in a case. The PSU has 4 rubber standoffs. These will prevent scratches in your case as well as reduce vibrations which will cause noise. Another feature that I really liked was the two punch outs in the back of the case. Many card readers as well as front side audio devices just jump to the back of the case to be connected, and this makes it incredibly easy to do so now.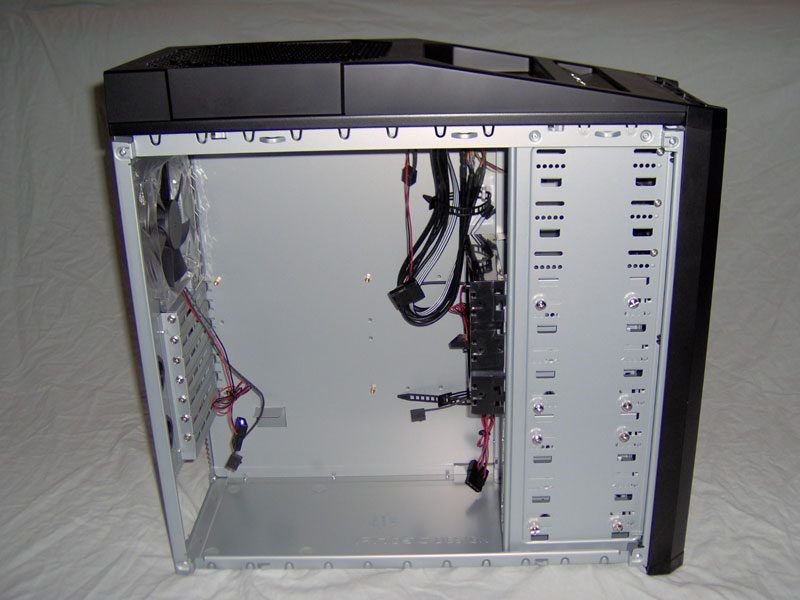 There are also internal tie offs for your wiring which make tasks involving wire management much, much, much, more pleasant. As drives build up this seemingly simple task often becomes tedious and time consuming.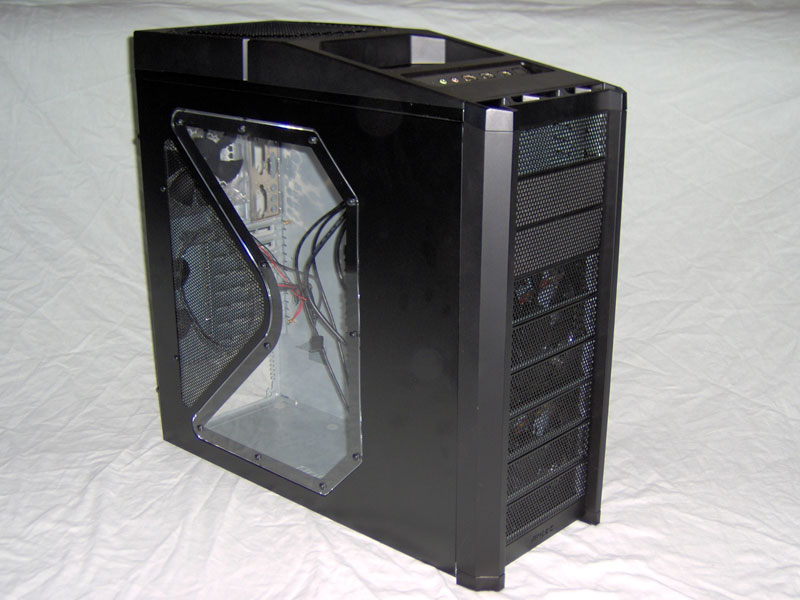 The case is incredibly solid. With a primarily steel construction you won't have to worry about it getting a little banged up here and there because you know it can take a beating. This is one point that I'd like to point out that is excellent for a LAN rig. Simple transportation can always do some damage on those setups, but I'd feel safe with this one.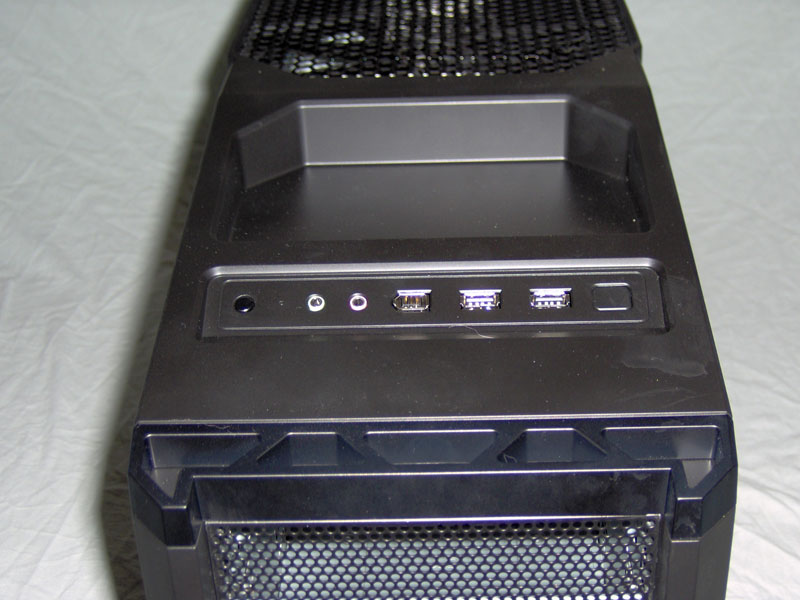 Located in front of the 200mm exhaust fan on the top of the case you can also find the usb, firewire, as well as audio ports and power and reset switches.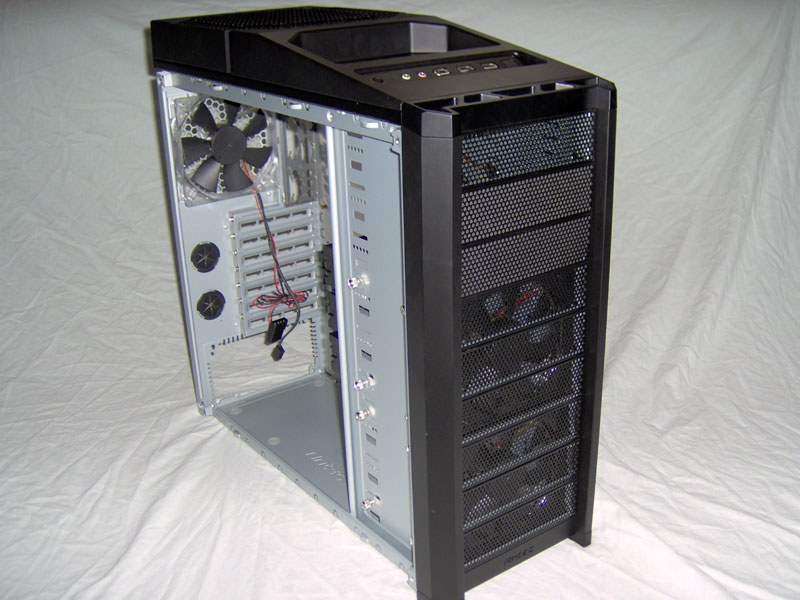 This case is defiantly meant for performance PCs and I would seriously recommend it for anyone looking for a new case.

I'd like to thank Antec for giving me the opportunity to review such an amazing rig. And I'd like to suggest that everyone take some time and check out all the specs listed on the Nine Hundred Gaming Case.

As always I'm always up for some discussion so I'd love to hear everyone's comments and discussion on this case.