MDVA Review


Author: faceless105 -- Posted: 2007-03-30
---
If you want to show off some really flashy products that not too many people have, you need the MDVA. This stands for Mashie Design Visual Audio. The MDVA is a stereo 7-band audio spectrum analyzer for computers.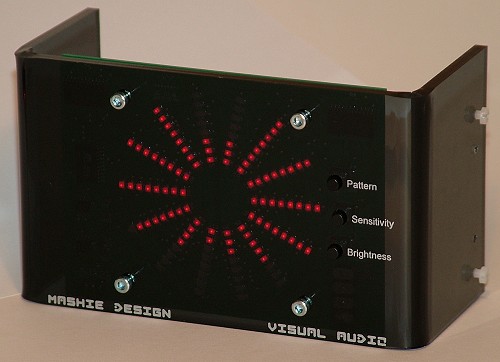 The MDVA is pretty feature rich for a product of its nature. You can choose from a total of eight different ways to display your patterns. Each bar of lights is a different audio spectrum and the patterns represent how these spectrums are displayed. If your interested in seeing some video on this, be sure to check out the MDVA product page. The next feature is the ability to adjust the sensitivity. The MDVA is so sensitive it can pretty easily pick up the static from your sound card, so you can defiantly appreciate the three different levels of sensitivity. Next in line is the ability to adjust the brightness. This is something that is pretty cool just to be able to show off, lol. There are three different brightness levels, but if your like me you want it blasting out as high as can be.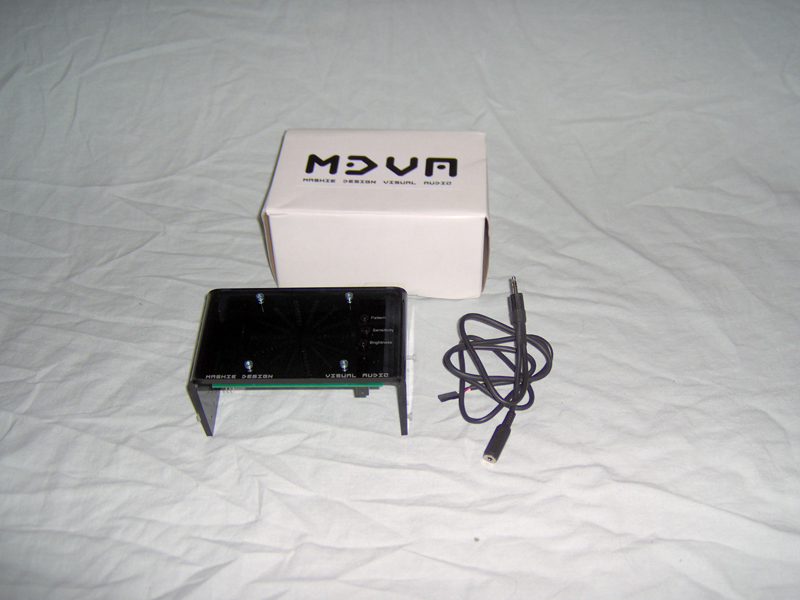 The package is pretty straight forward. The box contains the MDVA, a hookup cable, and the instructions. To install the unit you simply mount it into two 5.25 drive bays, connect the audio cable to your audio out line, and then connect the power molex.

The unit is pretty cool looking. With a smoked plexi casing you can't see the circuit board, just the lights. With the flash on, the picture looks like the brightness is set to its minimum which looks pretty great still.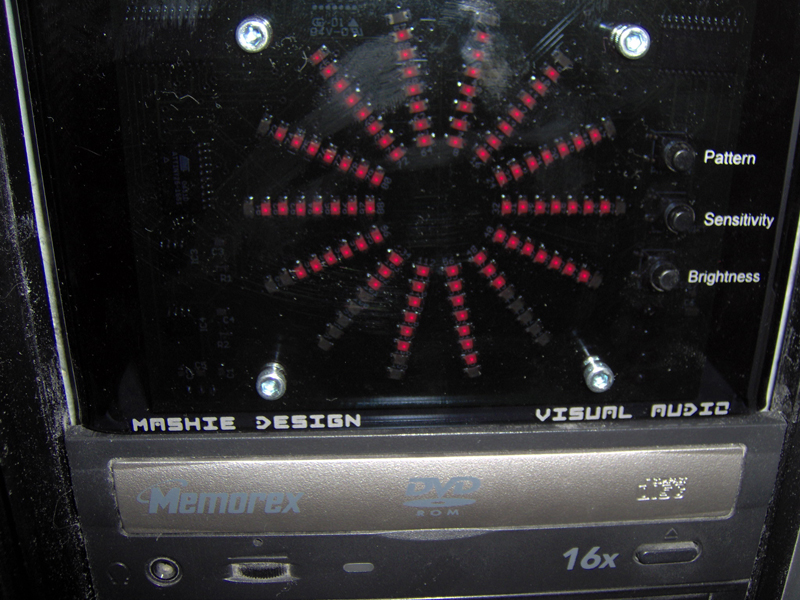 The instillation takes only a couple minutes and due to the magic of micro-processors, there is a total of No Setup Time. This is something that you can just about enjoy right out of the box. And like I said, I like to blast it hard as I can, so here is a great action shot just for that.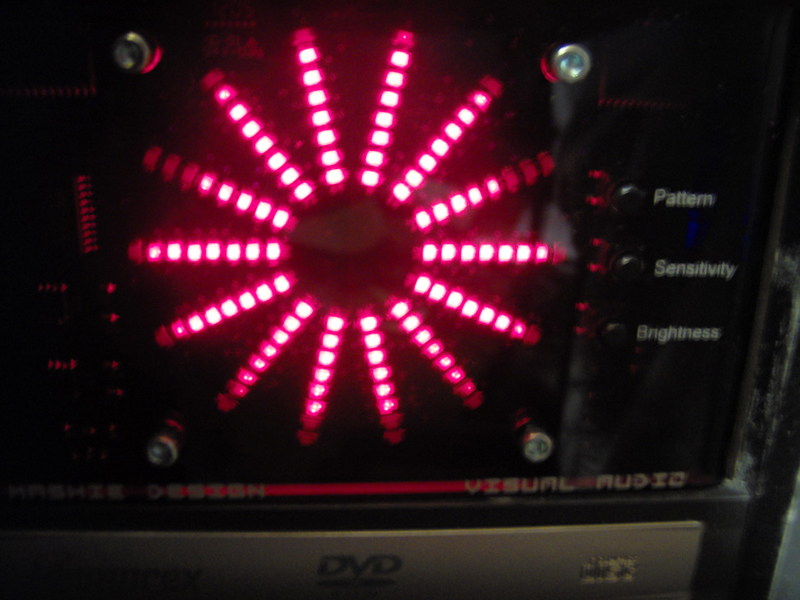 I'd defiantly recommend this product to anyone who loves showing off their PC. The only place that sells this product is Kustom PCs So if your interested in this, check it out here and get one while you still can. And they do international shipping :)

As always I'm always up for some discussion and defiantly wouldn't mind talking about something as original as this guy.