Zalman Theater 6 Headphones


Author: em3bilko -- Posted: 2007-03-28
---
Specifications..
Unit Type: Electro Dynamic Round Type Micro Speaker
Frequency Response: 50Hz~20KHz
Sound Pressure Level: 89dB +- 3dB @ 50mW
Impedance: 16 ohm @ 1KHz
Nominal Power: 0.02w
Maximum Power: 0.15w
Weight: 11.24 oz. (316.8g)
Cord: Straight Triple entry 9.8ft (300cm)
Plug: 3 headphone jacks (3.5mm)

Misc. Information;

1. For 5.1 channel (or more) sound cards.
2. Multi-channel home audio & video systems (including home theaters, HDTV, portable DVD players, DVD car audio system, etc.).
3. DVD-based Home Game Console (X-Box, X-Box360, Playstation 2&3, Game Cube, Wii).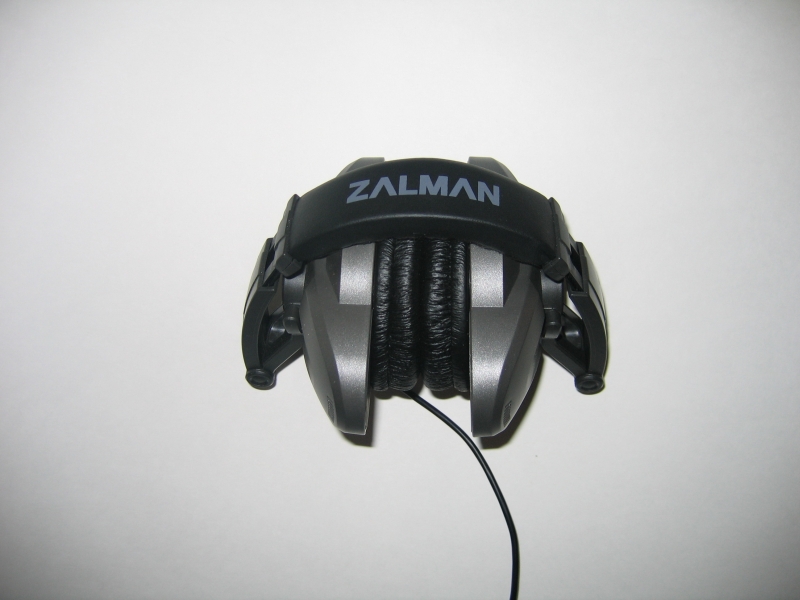 5.1 channel system is composed of 6 speakers, Front R&L, a center, Rear R&L and a sub woofer for Low Frequency Effect (LFE).

Finalist for Best Product of ComDex 2003.

When you open the package there are several things that you will notice. The first thing is the shape of the ear pieces, they are oblong in shape and this is to house the 3 speakers in each ear piece. The dimension of the ear pieces is 5.5" long, 3.5" tall and 2.5" thick which 7/8" is padding.
The ear pieces do not fit on the ear but around the ear to give you more comfortable fit. You will also have 1/2" of padding on the headband also to go along with the light weight of the set.
The next thing I noticed was that there were 2 sets of hinges for each ear piece. Usually there are only 1 hinge which pivoted at the ear piece but with these you have 1 at the ear pieces and 1 located 2 1/2" before the ear piece. The reason for 2 hinges is for the folding capabilities and for comfort. The second hinge does help with keeping the ear piece square over the ear and not off centered like some will do with 1 hinge. Then the ability to fold up for storage. When folded they measure 7"x5"x5.5". They will fit in most glove compartments of our cars.
This next thing isn't something you will see but it's what you don't see that surprised me. There isn't a inline volume controller on the cord. I think that when a set of headphones go bad it's usually in the area of the inline volume controller. With this set not having one then it's one less thing to go wrong. So this was a big check mark for Zalman.
The colors of the headphones is Black, Dark Gray and Gray. Nothing loud or gaudy, just plain and simple in colors. There is a mic available but it's not included unless stated and then the cost will go up about another $15.00USD.
Installation is simple. It's basically the same as setting up your speakers. There are 3 mini-jacks on the end of the 9.8ft cord. They are marked for Front, Rear and Center. To get the full 5.1 surround sound, you will need a 5.1 or higher sound card. Being the cord is quite long, it does give you the extra that may be needed for some cases that are tucked away inside a cabinet.
The sound quality is excellent. The highs are crisp and clear and the mid-range is full and responsive. The bass is a little on the low side. If you are wanting a rich full bass then these headphones are not for you but if you are wanting to hear your enemy trying to sneak up on you from behind the building then yes these are the one's you want. With 6 speakers to pinpoint where your enemy is and be crisp and clear about telling you where he is, these are the ones to tantalize your ears. I've worn my for 3-4 hours non-stop without any pain on my ears or my head anywhere. These are top-notch gaming headphones.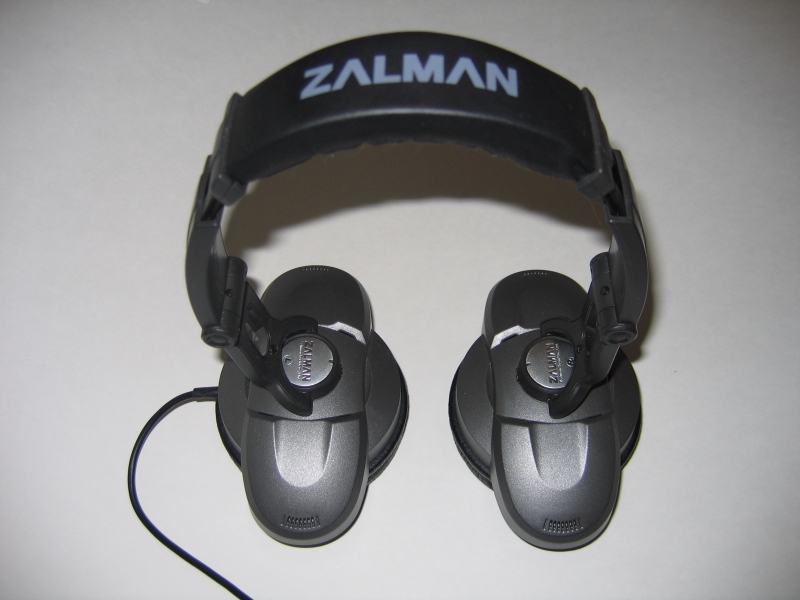 I'll give these headphones a score of 9 out of 10.

Good:
True 5.1 surround sound
Plenty of padding
Light in weight
Futuristic in looks
Pricing can be found reasonable

Bad:
Need more bass
Shouldn't have to pay extra for the Mic