Pertelian Character LCD


Author: faceless105 -- Posted: 2007-03-22
---
If you've ever been in a game and died because someone IM'd you, then this next product was made just for you. Pertelian has developed a very customizable and extremely high functioning LCD screen for you all. The Pertelian X2040 Is a peripheral LCD that is based off the common HD44780 chipset.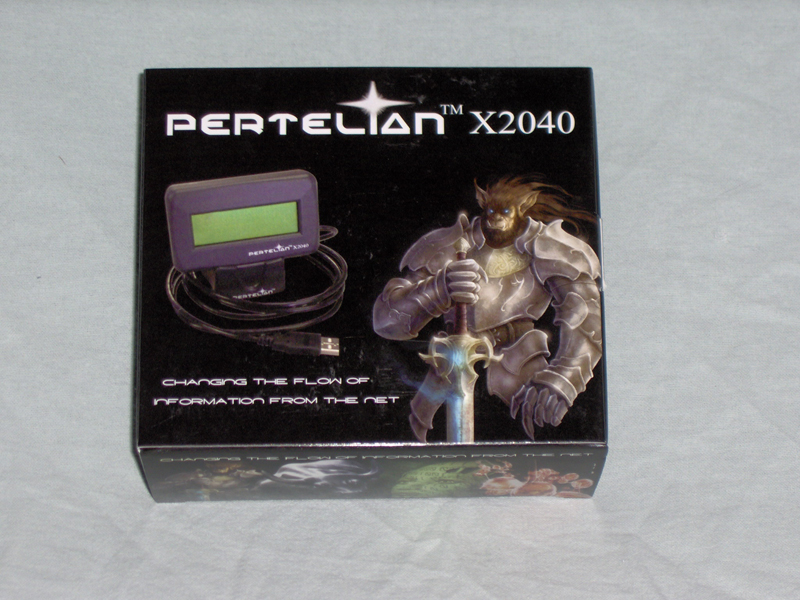 Straight out of the box this thing looks great. I'll be honest I've always thought that LCDs were something that were really sweet to have. And these guys really did it right. It comes with a very nice enclosure, which is sadly a challenge when you do your own LCD. This also comes with a nice stand and even some Velcro to attach it anywhere else you might want.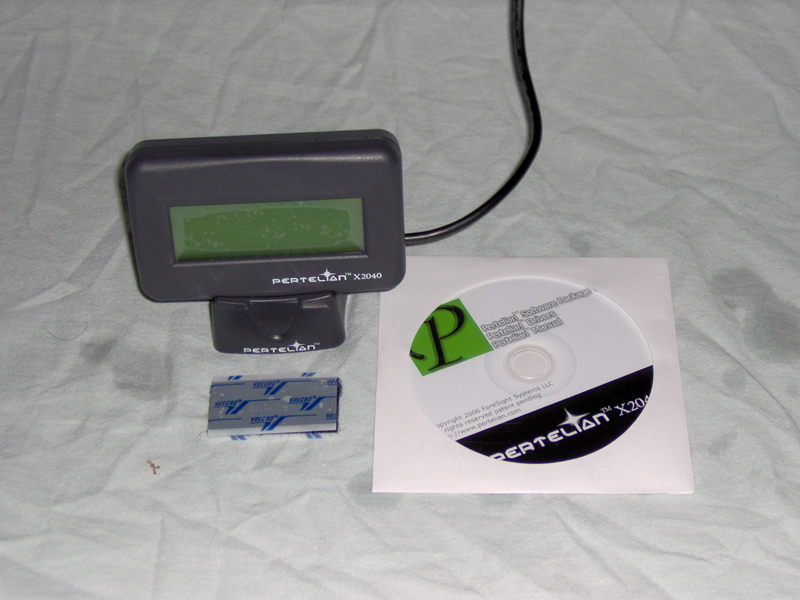 The setup is incredibly easy. I popped the CD in, installed the software and then plugged the LCD in. Its USB so it's an auto-recognize setup. It started displaying my music instantly :) There is also software to configure a long list of features...
- POP email checking and reading email headers
- Unique IM interface to reply to messages while inside a game or other application
- Full control of supported media applications
- Audio volume adjustment for system and supported media applications
- Sports Scores - giving you real time sports scores
- RSS feed aggregate
- TeamSpeak Support - Finally see who's talking
- Real-Time Stock Ticker with detailed stock information
- Real-Time Network bandwidth usage
- Expansive system information (CPU usage/Memory usage/IP information/Disk drive usage/Processes and thread usage/Uptime, and TONS more)
- World-wide weather information and 10-day forcast
- Quick Memo
- Pertelian Monitor for eBay - Auction Monitor
- Forum Watcher
- IRC Support
- Customizable hotkeys for quick and easy control

Now I already know that you've found atleast 5 things that you want from that list.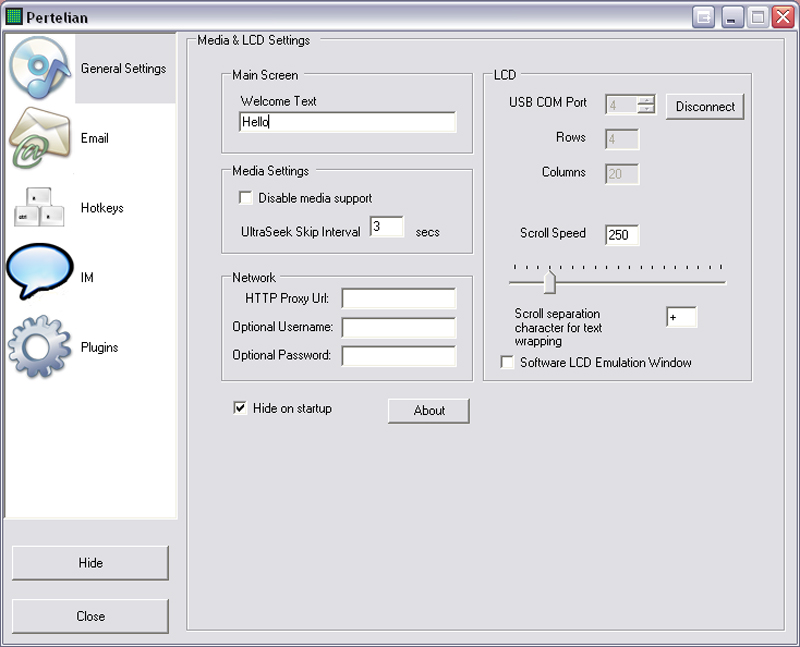 Something that I really like about this group is not only the high amount of features but also the focus on community involvement. The developers are hard working listening to requests, constantly trying to bring you more of what you want. And if you're a programmer you can also download the SDK to work on some of your own plug-ins.

So here are a few shots of it running to really show off the back light and how nice it works,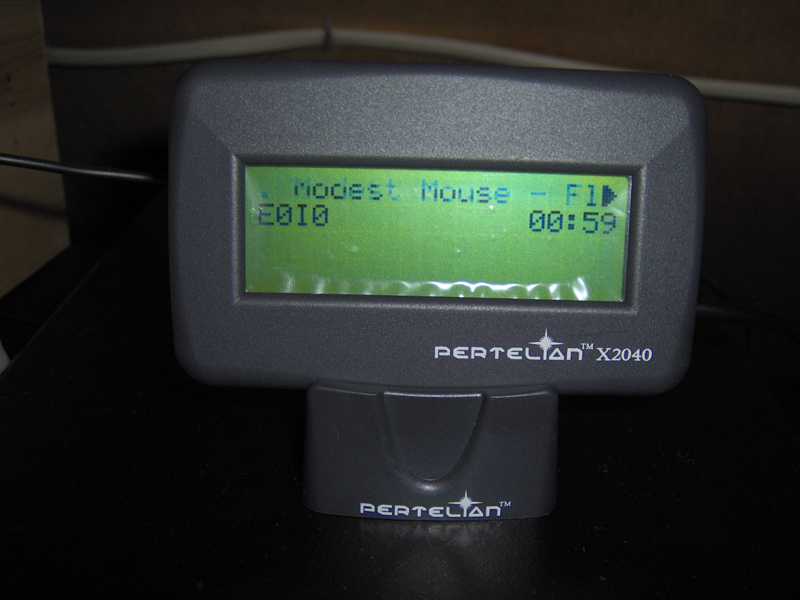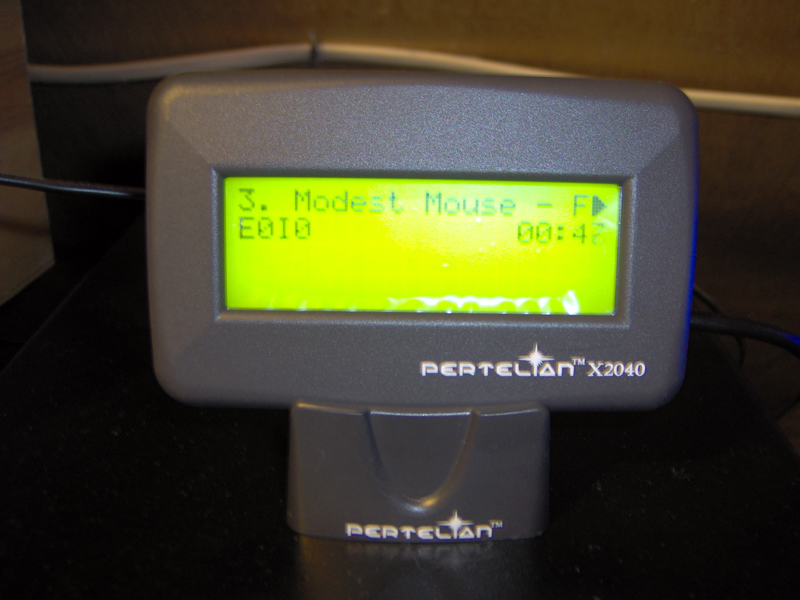 So I defiantly recommend you all checking this out. These are some really cool features and extremely original. Features like the forum watcher and the IM interface alone make this worth while in my opinion. So everyone, defiantly make your way to Pertelian and check this thing out!!

I've been nothing but satisfied with it so far. I'm sure you guys have lots of questions so bring it on!