SteelSeries 5L Gaming Pad


Author: faceless105 -- Posted: 2007-02-20
---
Today I received my latest product to review by SteelSeries. Now if you happen to follow their product line, then you know that they make some pretty high-end gaming equipment. Today's review is no exception either. Sitting in front of me, I have the http://www.steelseri.....steelpad/steelpad_5l" target="_blank">SteelSeries 5L gaming pad.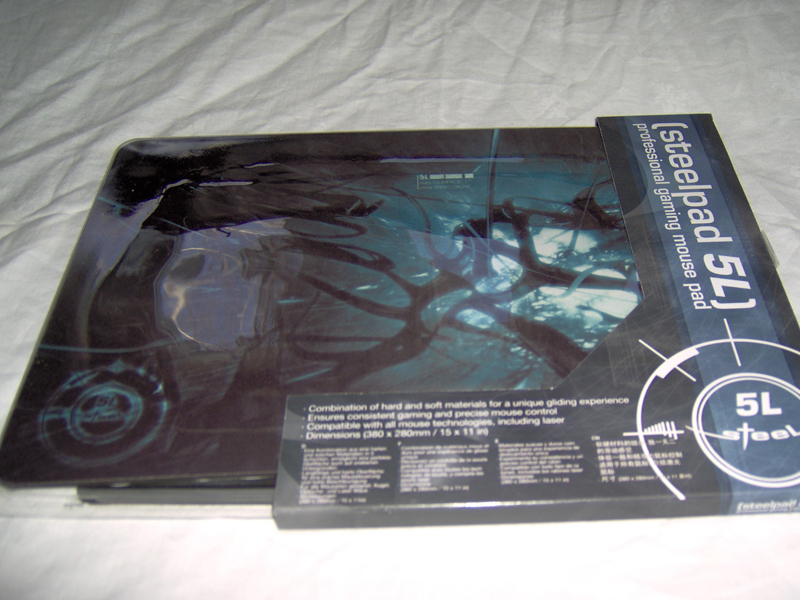 This is one of their higher end models. Just like their other gaming pads this one is feature rich, and developed for the serious gamer. This model is a hybrid cloth/hard plastic model with everything, even down to the fancy art work.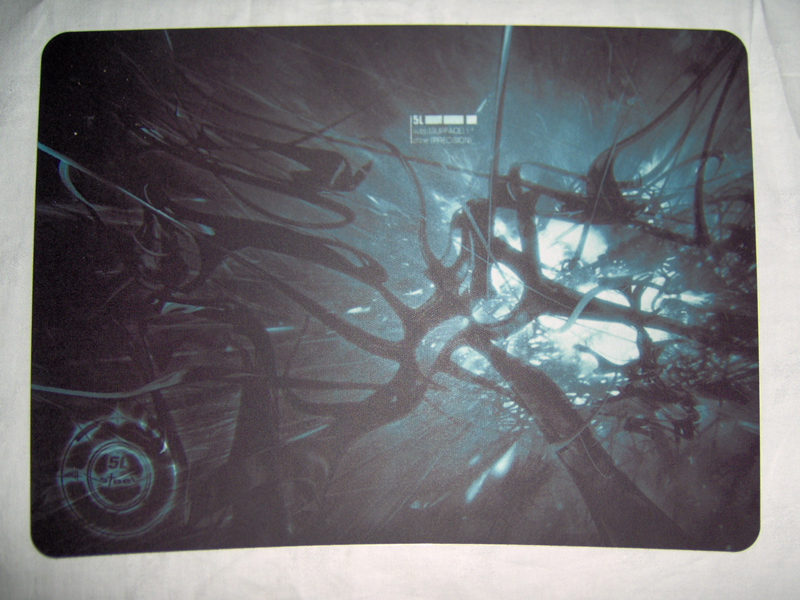 First impressions... "This is a one sweet gaming pad". I'll be honest; I do enjoy it when my performance gear can wow everyone visually. So that is where I'll start. Like always http://www.steelseries.com/" target="_blank">SteelSeries has a real sharp looking logo, but on this model they stepped it up a notch to give the entire thing a razor-sharp look.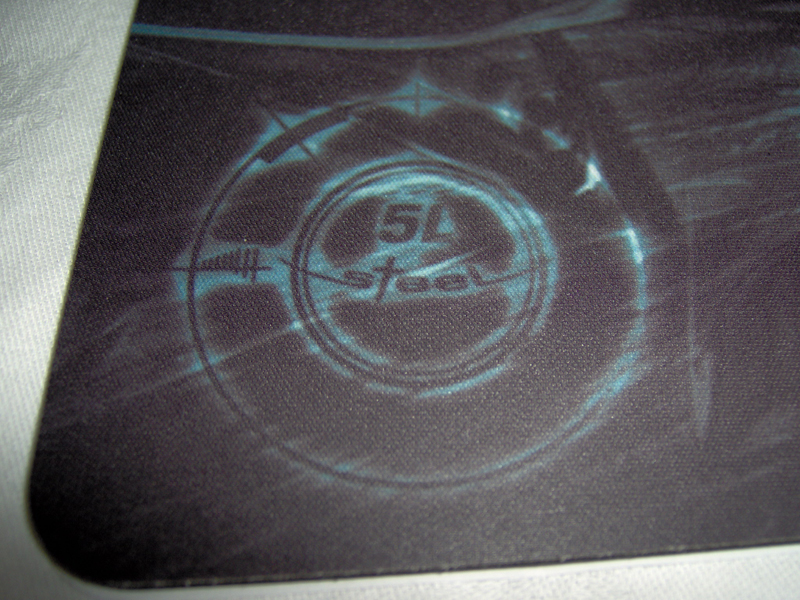 And like their other gaming pads it has so much more to offer. The physical design is composed of 5 different layers, each with a specific purpose.

As listed on their site (from top to bottom)...

1. Plastic coating
Thin plastic coating ensures durability and maintains the texture of the underlying cloth material.
2. Cloth
A highly durable and extremely strong cloth material provides a smooth gliding experience. The texture of the plastic coated cloth surface allows for minimal mouse movements and maximum precision.
3. Soft polyisoprene
Specially treated soft polyisoprene provides softness to the touch. The softness of the rubber foam is very easy on the users' wrists, even for hardcore gamers and others who use their mouse for extended periods of time.
4. Hard plastic
A hard plastic compound maintains the stability and the shape of the mouse pad, and helps ensure a consistent gliding experience even on uneven surfaces.
5. Rubber elements
Small soft rubber elements ensures complete non-slippery steadiness.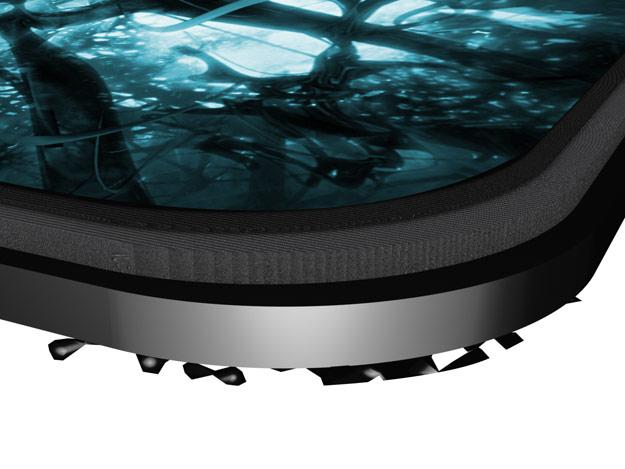 The bottom layer is one that I still find to be the most innovative and would show off just as much as the top. The bottom is a unique friction surface. I'm not sure how to properly describe it. I know a lot of the time when I game, my sleeves will catch the mouse pad, moving it along with the mouse, which gets me moving nowhere... After using this pad I don't expect to ever have such problems.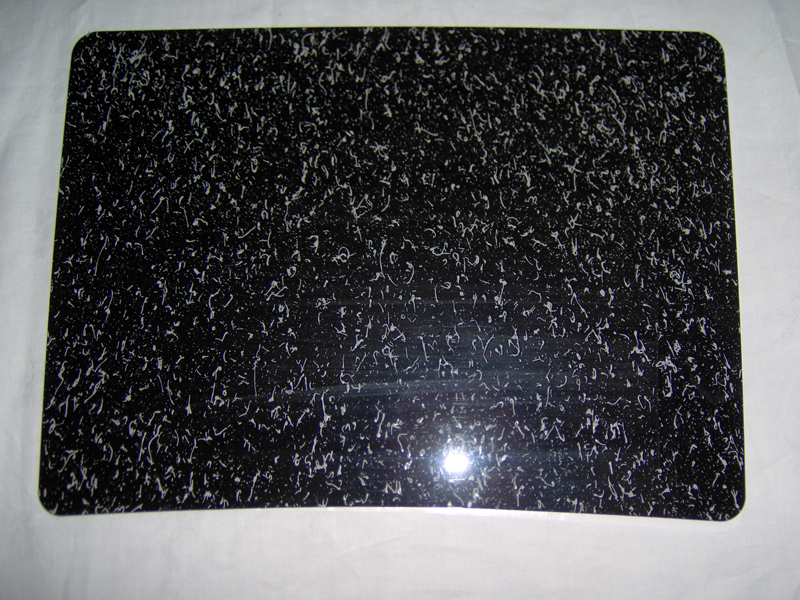 Now for the first hand experience... This cloth lets the mouse really glide. It's not quite as smooth as the http://www.steelseri.....ad_samps/information" target="_blank">SteelPad S&S (http://fusionmods.ne.....ead&threadID=281" target="_blank">site review), but pretty close. It's also very silent, which is something that I've lately become more and more aware of. When you have to deal with the sound of rough plastic on plastic it can become pretty irritating.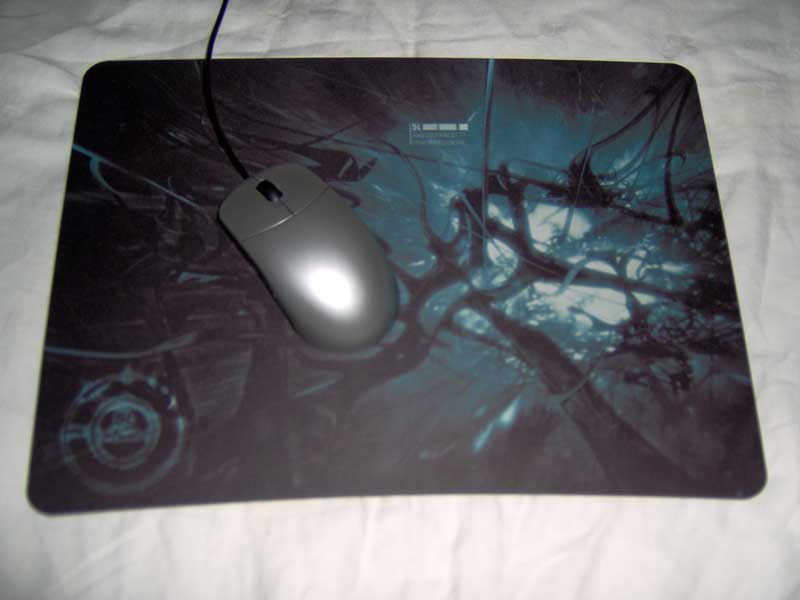 The dimensions of this gaming pad are also much larger then your standard $1 Wal-Mart model. Coming in at 15 x 11 in, you won't have to worry about running out of room and running off your gaming pad.

Once again, I'd really like to thank http://www.steelseries.com/" target="_blank">SteelSeries. They've continued to prove themselves through seriously competitive gaming equipment. With the http://www.steelseri.....steelpad/steelpad_5l" target="_blank">SteelSeries 5L they brought performance and style into one great product, and I seriously recommend that all of you check it out. As always, if any of you have any questions, comments or anything else, I'm always up for some good discussions.