CM Storm Quickfire Rapid


Author: t_h_schafer -- Posted: 2012-02-21
---
Supplier: null
Price: $79.99

As for Cooler Master's first foray into the realm of gaming keyboard makery, they did a pretty good job. The Quick Fire Rapid Pro is an excellent piece of hardware. It is a pretty bare bones keyboard as there are no extra macro keys to program, no numpad and no backlit keys. For me, aside from the numpad, these features are bells and whistles, but for some it may make the difference when out shopping for a new gaming keyboard. So be warned.




What is left, however, is a really nice keyboard. All the keys have larger than average lettering which is laser etched. It includes media keys which are mapped to the F5-F12 buttons and utilized via a function key, the only non-standard key on the keyboard. The keyboard comes with replaceable red keycaps for the WASD keys as well as some branded "Cooler Master" keys which could replace the CTRL keys if you so wish. Most importantly though the Quick Fire offers Cherry MX red or blue mechanical keys. Reds offer a louder click and require slightly more force to depress.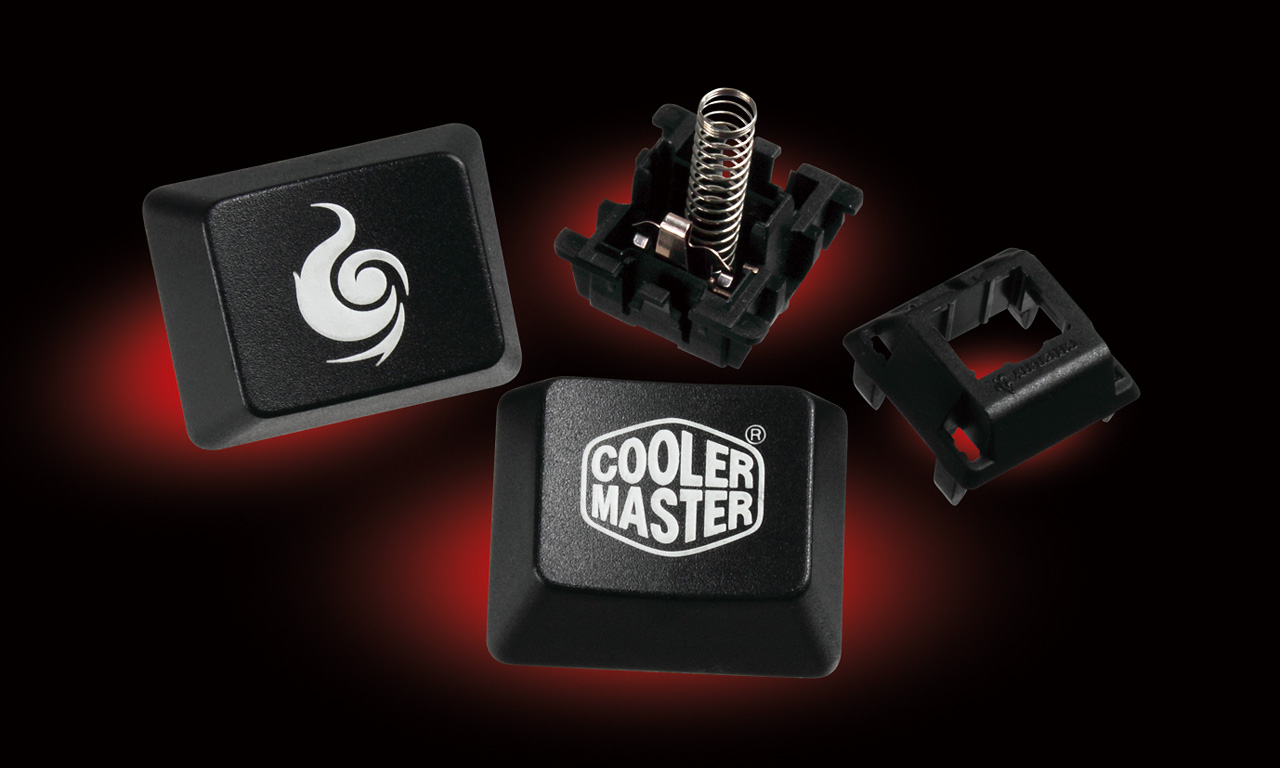 Mine has the MX Cherry blues and they definitely hit the sweet spot for me. My previous keyboard had something similar to MX reds which are fairly noisy. The blues still maintain that satisfying click sound, though they are a touch quieter, and take less effort to push. They are well suited to gaming with a quick and responsive feel. Typing too feels great too, so you're not sacrificing a great typing keyboard with the Quick Fire.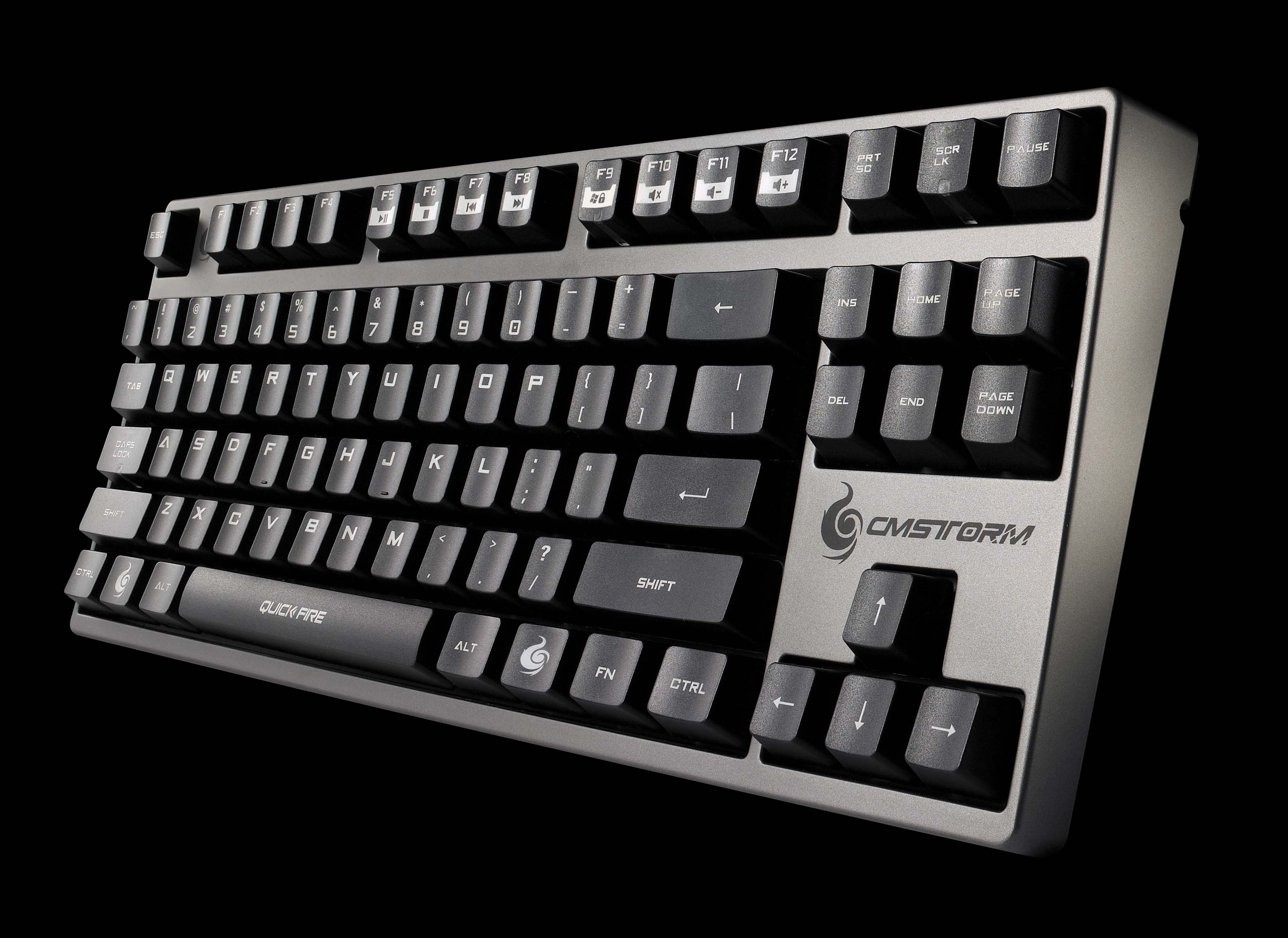 The lack of a numpad is also a plus for me. For those with less desk space it is easy to appreciate the shorter width but the intention is to offer a more natural playing stance with the mouse sitting closer than with a standard keyboard. The design is meant to allow your arms to sit in a more natural position with the mouse closer to the keyboard. I find it does make a difference and for anyone not married to the numpad it seems rather perfect.





Also included with the Quick Fire is a removable braided cable. While it is a nice touch, being braided and also replaceable, it seems rather short. It wasn't a problem for my set up at all, but I do think that some people could have an issue with it. The underside of the keyboard also allows the cable to be routed straight back or to either side which is convenient.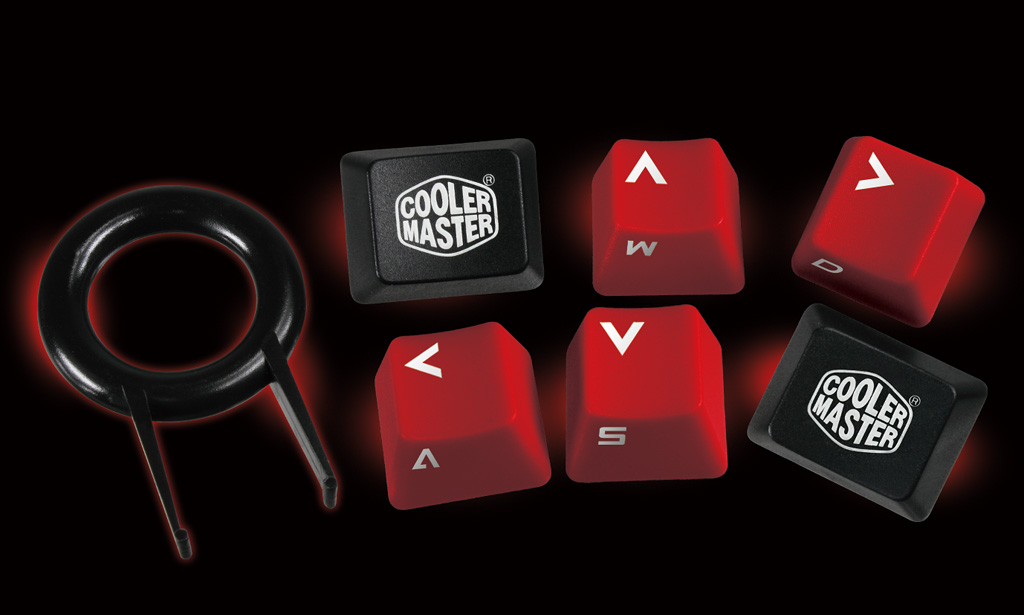 For around $79.99, the Quickfire Rapid is fairly inexpensive when it comes to mechanical keyboards. Though it does not offer some of the bells and whistles of other keyboards, it is a solid piece of hardware. It is a joy to game on as well as to type with. I love the fact that it is shorter than average keyboard. Without the numpad it takes up less desk real estate and gives you a more natural gaming position. In my opinion, Cherry Mx Blues are the cream of the crop. If you don't need extra macro or back-lit keys, the Quickfire is really where it is at.



=======================================

Overall Rating: