Suscool 121


Author: T_H_Schafer -- Posted: 2011-05-25
---
Supplier: SilverStone
Price: $26.99


Case fans can have a hard time really wowing people with innovations, unique styling and robust features. For the average PC user, if the fan works then everything is just fantastic. For others, the plain vanilla case fan just won't do, and for those with this mentality the SilverStone Suscool 121 shouldn't disappoint.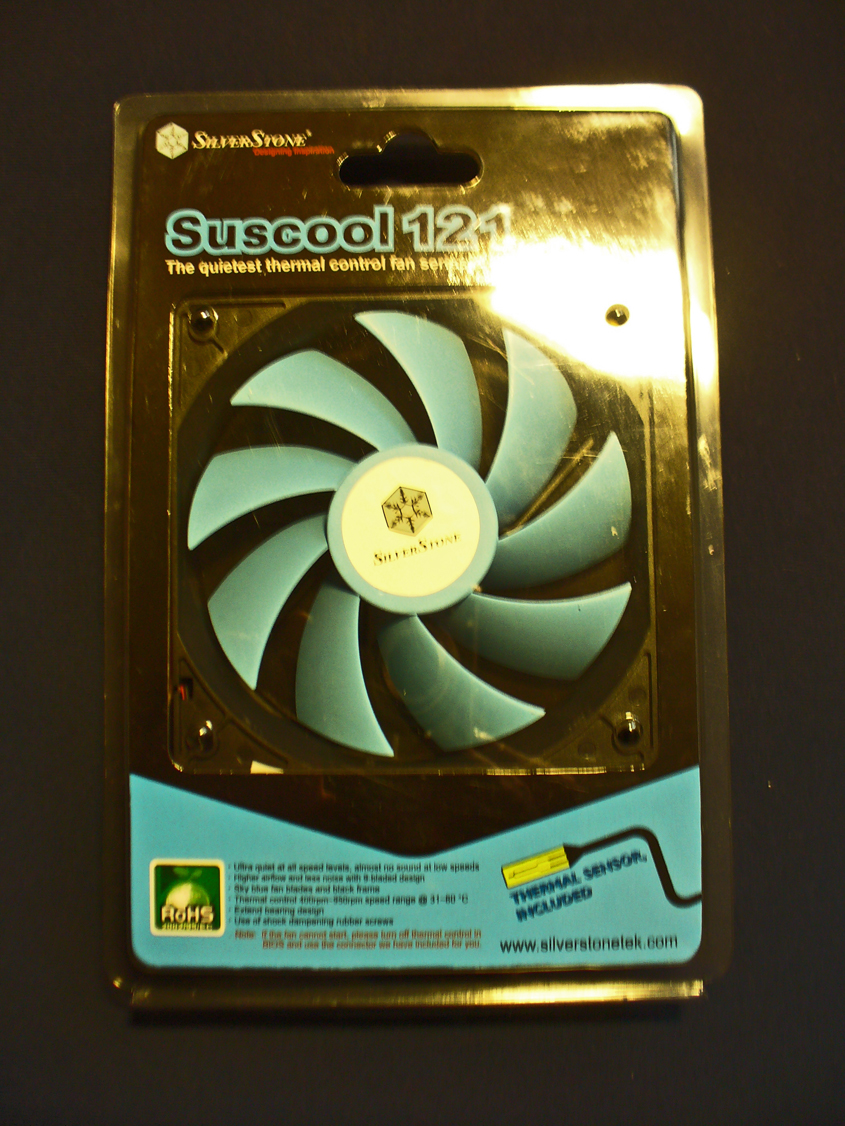 The standout feature of the Suscool 121 is its automatic thermal control. Depending on the temperature the Suscool will increase or decrease in speed automatically. At 31 C the fan will run at around 400rpm and bump up to 950rpm at around 60 C. Depending on your setup the Suscool also comes with an included thermal sensor just in case. The fact that the Suscool is quiet even at high speed means that when your case is cool enough you likely won't even know that the fan is running.




Whisper quiet is the Suscool's goal. The reduction in noise is mostly due to the 9-bladed design which amounts to more airflow while keeping the decibels down to an absolute minimum. You have your choice between regular screws and shock dampening rubber screws which also help to reduce noise.




The fan is touted as the quietest thermal control fan series in the world and while I can't really confirm that, as I have not personally reviewed all the thermal control fans in the world, I can say that it really doesn't matter. If you're looking for a quiet fan you're not going to find something much quieter than this. Only if you have some super power ears will you possibly cry foul at the noise level of this thing, and even then it's possible that you'd just enjoy the mild purr that this thing puts out.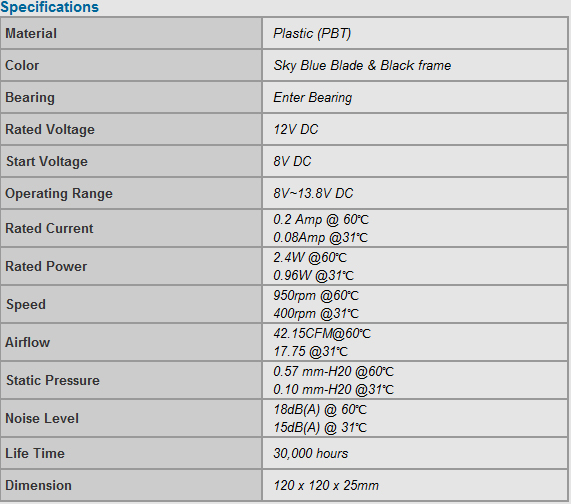 As far as style goes the Suscool is pretty easy on the eyes. SilverStone's decision to combo black and blue was a good one. It's a popular color scheme, something that will likely go with a lot of aesthetic decisions out there. It is a classy fan that doesn't need some LED lights to look good.




Also packed in with the fan is a 4pin power adaptor just in case the native 3pin one isn't really your thing. It's something that a lot of fans come packed with but considering the shock dampening screws and the included thermal sensor the Suscool 121 really has all of its bases pretty well covered.


Overall I was pretty impressed with the Suscool 121. It has just about everything one would likely want in a fan. It has a good look to it, it's designed well, it's quiet, and it's efficient. If you need a quiet fan the Suscool 121 is a no-brainer.




=======================================

Overall Rating: