SIIG Mechanical Keyboard


Author: T_H_Schafer -- Posted: 2011-04-20
---
Supplier: SIIG
Price: $69.99 @ Newegg


For such an essential piece of equipment, keyboards aren't often the most thought about piece of hardware most consider before purchasing. Your average consumer probably looks for something with nice aesthetics, gives the keys a quick test run and that's it. Quality might come down to aesthetics, comfort and maybe a smart bunch of media keys to make life a little easier for a lot of users, and they wouldn't be wrong. I present a different kind of keyboard today, a some-would-say barebones keyboard but a quality one that I rather like.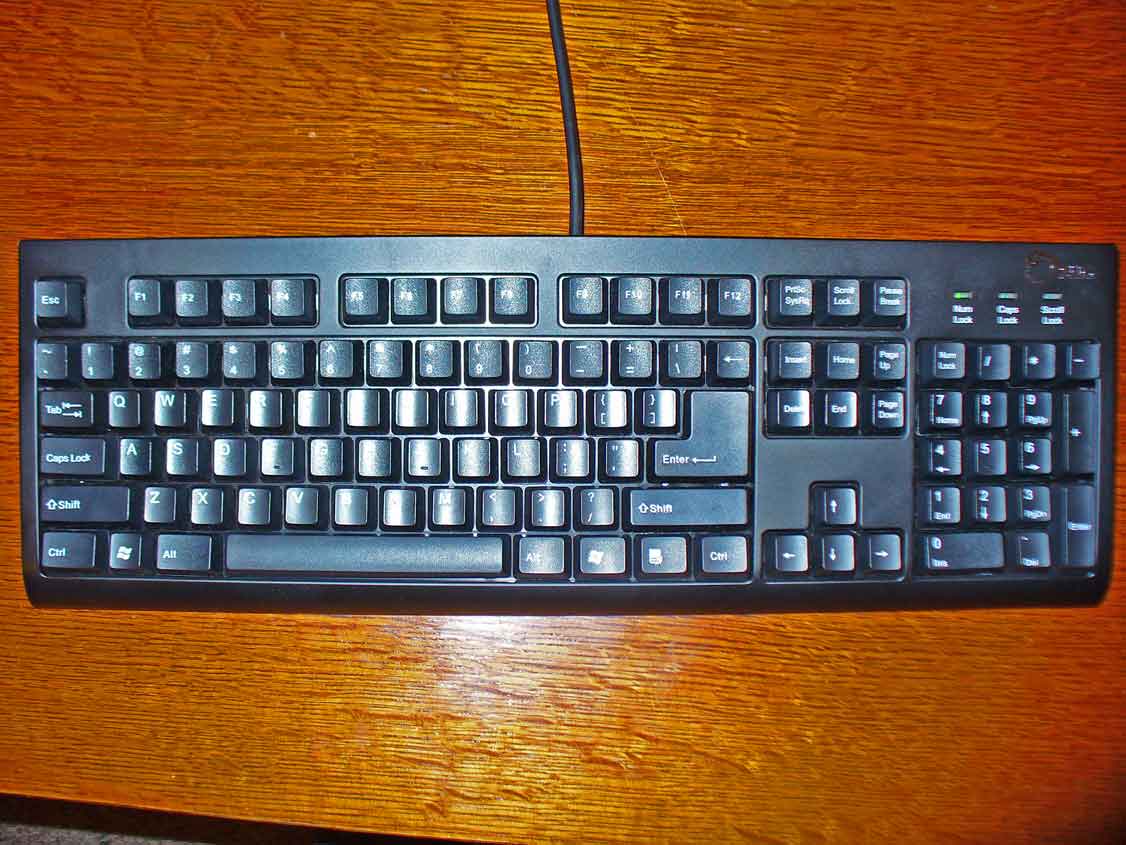 The SIIG USB desktop keyboard with mechanical key switches doesn't come with any flash or even any pizzazz. It doesn't have any media keys or back lit keys. It has a matte black plastic finish and the standard 109 keys. It is a no-nonsense keyboard. No matter how many times I type the word 'poop', it manages to keep a straight face. It has a decent heft to it, the kind that might break a window if you needed it too, to make a quick escape I suppose. The only thing really setting it apart from other standard keyboards are the mechanical keys.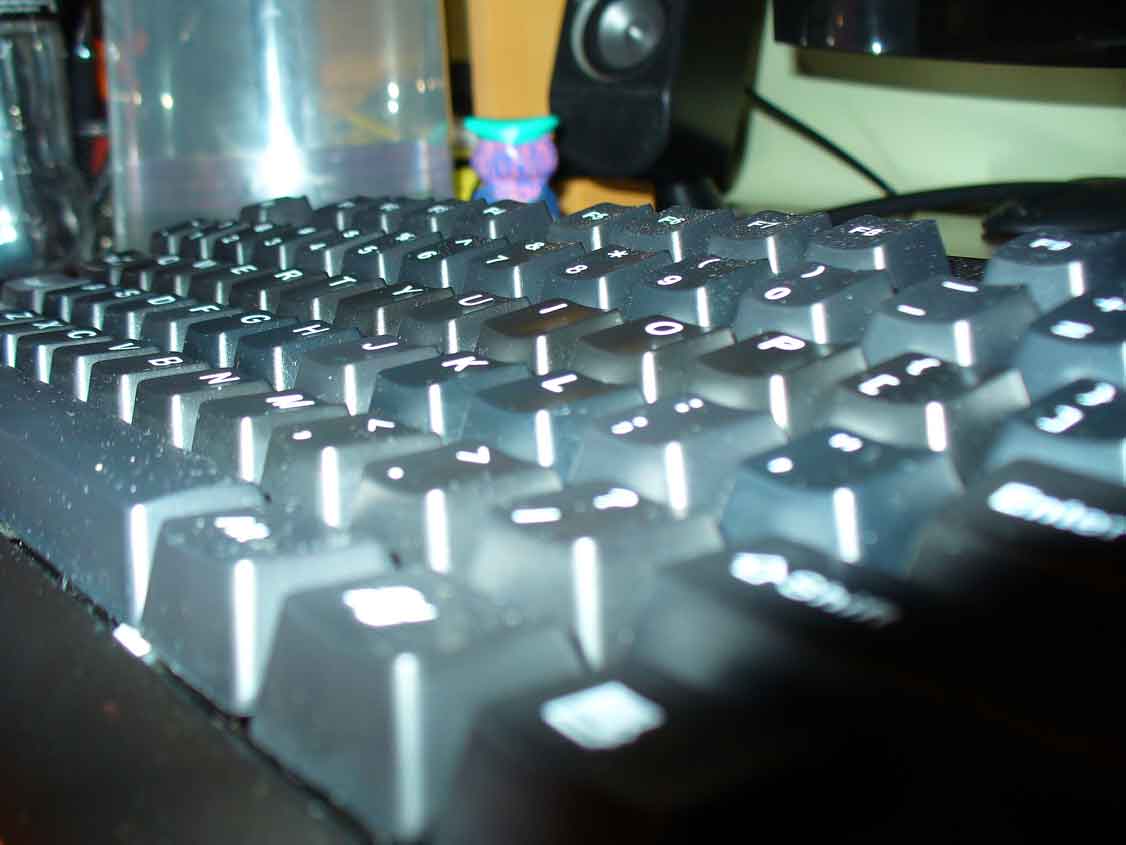 It took me a little bit to get used to the SIIG mechanical keyboard. I hadn't really used mechanical keyboards in the past. The first thing that hit me was the noise. This thing clicks like nobody's business. In the midst of a furious writing frenzy it easily would disturb a roommate in the same room. I found the clicks quite nice after a while. I believe professional typists and other affluent individuals say that the feedback can improve typing skills. While I'm not certain I've improved all that much, it does seem to help to really know when you've hit a key. Having the keys physically click feels better for me than ordinary keyboards which use rubber domes in their construction, leaving the keys feeling mushy. It feels great typing and great gaming too. It definitely feels solid and well put together. It boasts a five year manufacturer warranty as well as heavy duty key switches claiming to last 10 million cycles.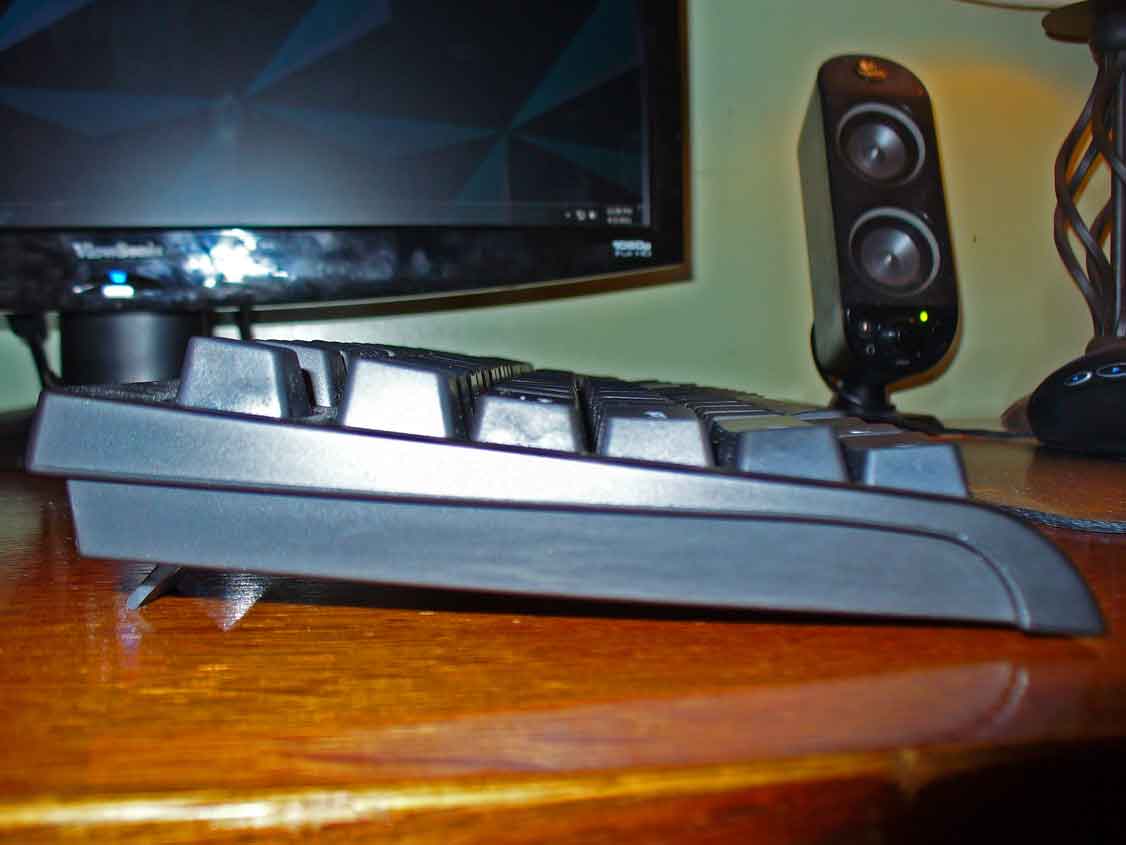 The lack of media keys was something that I genuinely missed. After some scouring of the web, however, I found some programs which allow for media key functionality that you can program yourself, so all wasn't lost. Using it does mean that you're sacrificing some keys, but I managed to find a couple keys that I don't really use over on the numpad. This work around didn't mean I wouldn't rather have the media keys though, just something to consider for those of you out there who don't think you could part with them. The space bar felt awkward to me at the beginning, something that I've either gotten used to or worked out of the space bar itself. Also, the keyboard has the large enter button going on which smashes the \\ key up next to the backspace, leaving you with a half sized backspace button. That means you're pinky is stretching that much farther to fix typos and such.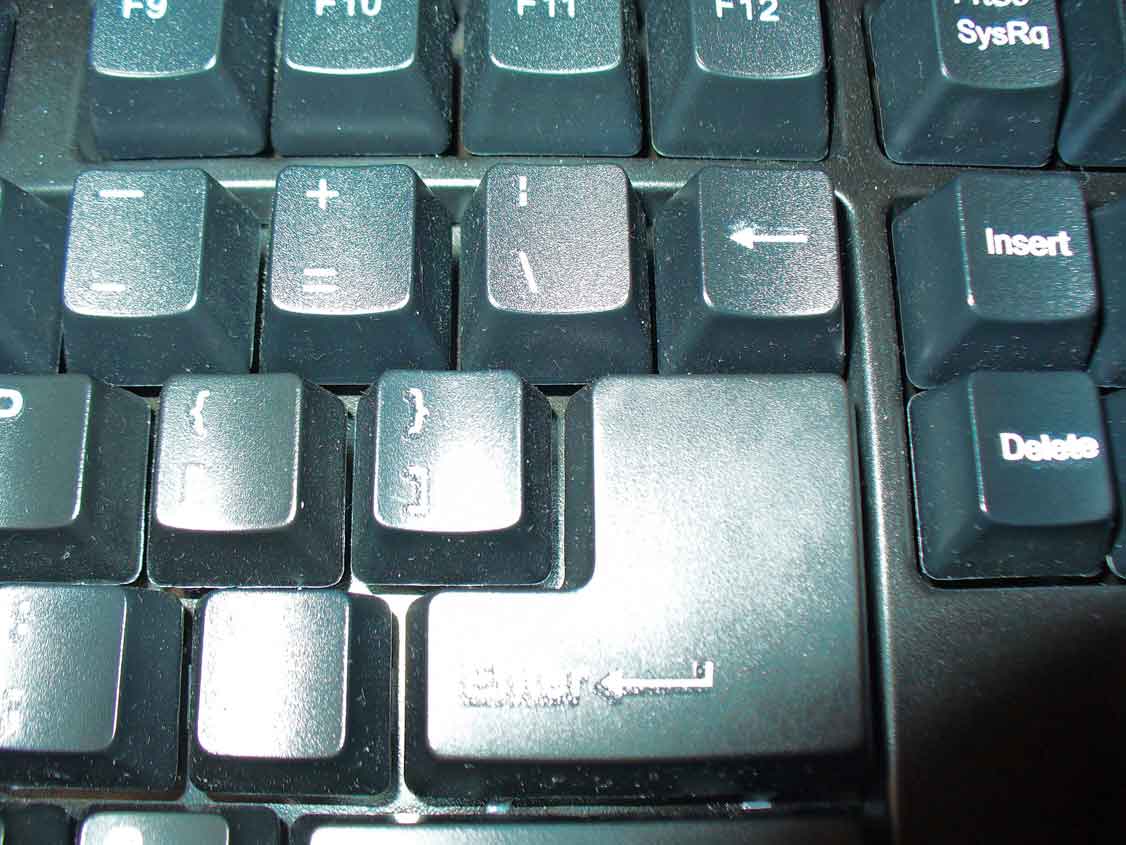 For a mechanical keyboard, the SIIG will set you back around 70 bucks. That is definitely pricy for a keyboard but it finds itself around the low end for mechanical key keyboards. It has replaced my other keyboard and I don't know if I'll want to go back to non-mechanical keyboards any time soon. The SIIG offers little more than mechanical keys, it doesn't go the extra distance to provide much more than a nice responsive feel, and for that I can't harp on it much. However, I can't help feeling that there are other mechanical keyboards out there for similar prices that do offer these things. If you can find the SIIG for a decent price, have a hankering for mechanical keys, and don't mind the loss of media keys you probably won't be disappointed. It is a solid mechanical keyboard with a classic look and a nice responsive feel.




=======================================

Overall Rating: