NZXT Vulcan Case Review


Author: faceless105 -- Posted: 2010-12-27
---
Right out of the box, the NZXT Vulcan is a small case. Specifically, it's built to hold a mATX motherboard, but still packs a lot of room for components and cooling. The case height is the only area that doesn't measure up to a full sized case.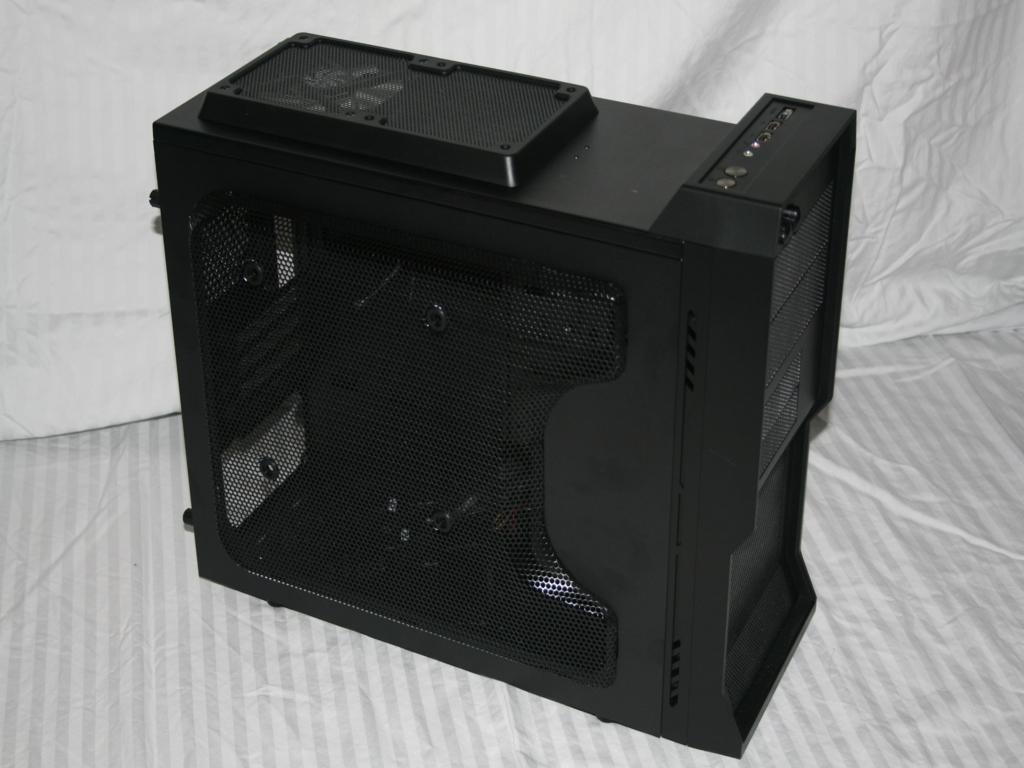 Vulcan Specifications
Front Panel Connectors
- 1x HD Audio
- 2x USB
- 1x eSATA
VGA Clearance: 350mm
CPU Heatsink Support Height: 165mm (without 35mm thick side fan)
Cooling Support
- Front, 1 X 120mm (included)
- Rear, 1 X 92/80mm
- Top, 2 x 120mm (1 x Orange LED fan included)
- Side, 1 x 200mm
Drive Bays
- 2 External 5.25" Drive Bays
- 2 External 3.5" Drive Bays
- 2 Internal 3.5" Drive Bays
- Screwless Rail Design
Expansion Slots: 4
Motherboard Support: Micro-ATX, ITX

Before I really get moving, here are some shots of the NZXT Vulcan.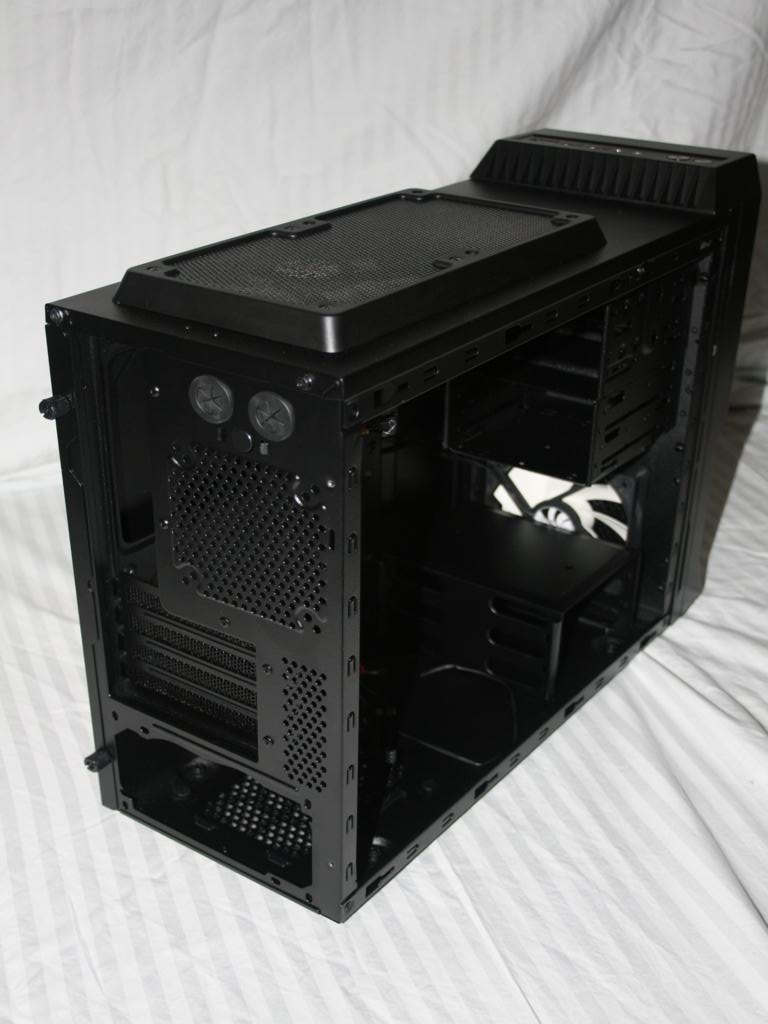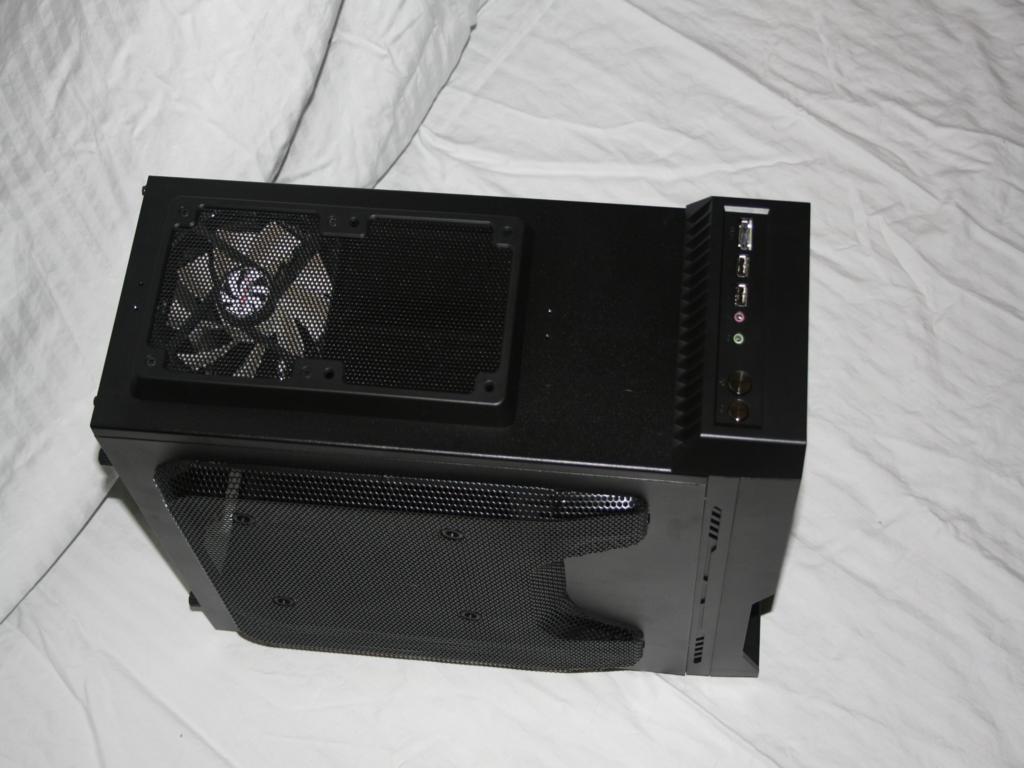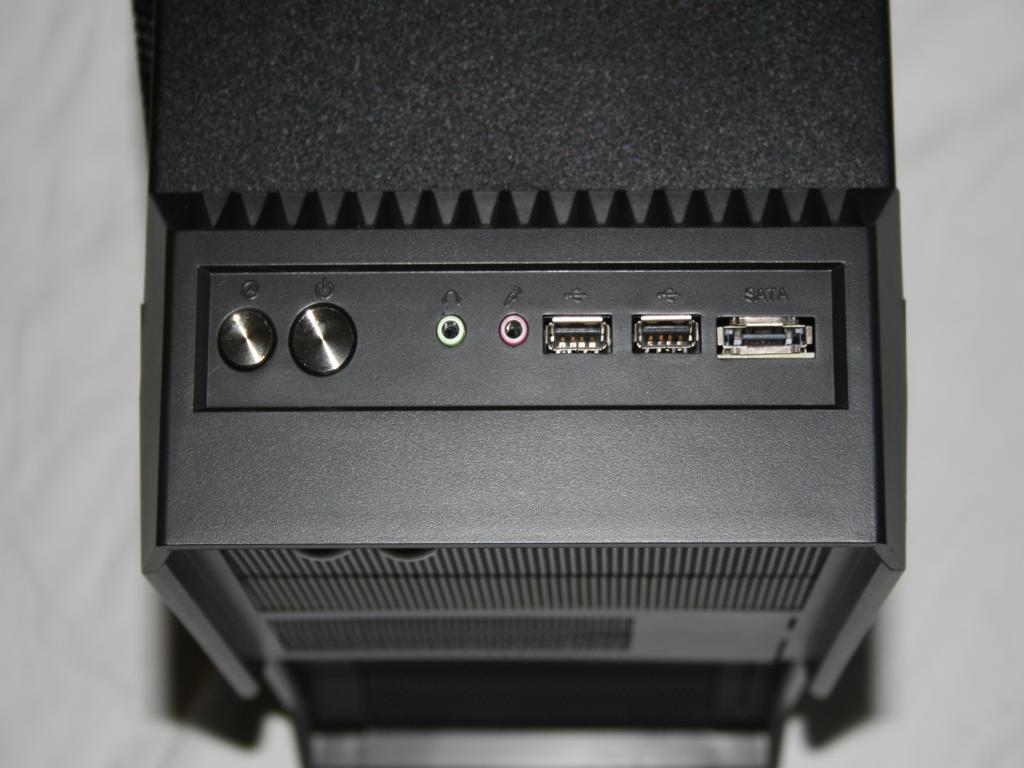 The NZXT Vulcan has a pretty unique look, and really uses a lot of steel mesh. This is great to help provide airflow in the smaller space. An additional feature that I am really impressed with is the built in fan controls. Since the case has so many fan placements and such a mesh design, normally the fans could get fairly loud if you leave them on all night, but this should really help to lower the noise.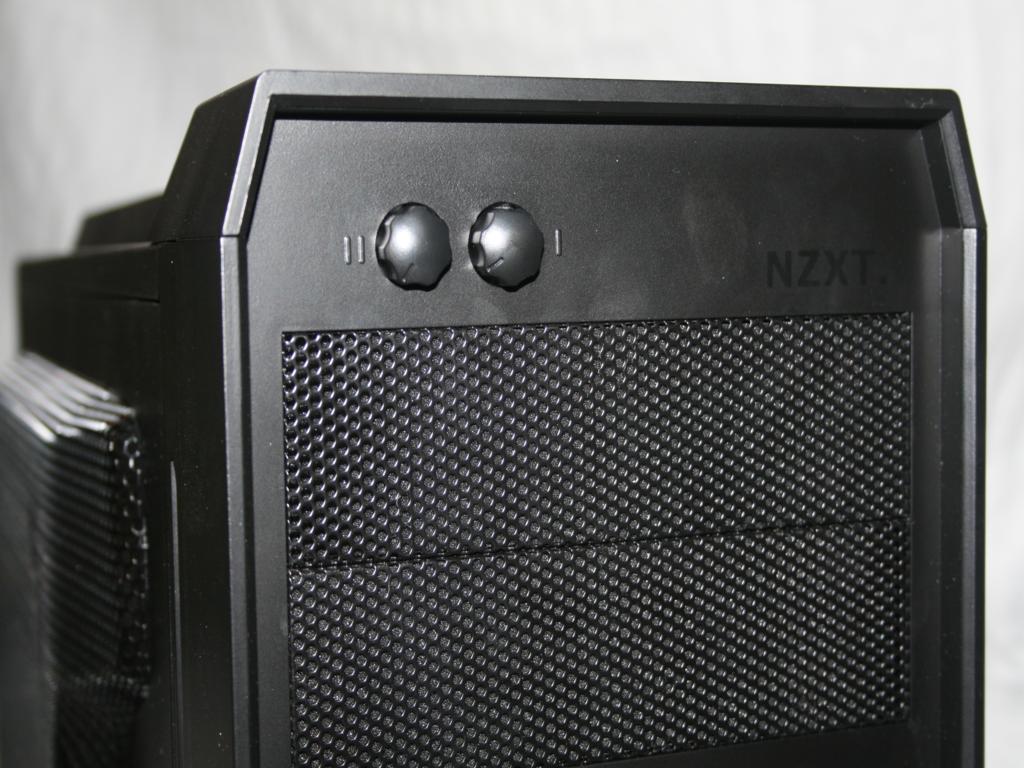 Lets talk a little more on the cooling... The front positioned fan will help pull air directly over your hard drives, which is always great if you'd like to give them a longer life. The NZXT Vulcan also sits about an inch off the ground on case feet. This allows for a very cool feature for the power supply (depending on its design) to pull and vent air through a floor vent. This will prevent your PSU from heating the inside of your case much at all. Additionally, the floor vent has a filter on it. The filter can be removed and cleaned, but this will take some great strides towards keeping your PSU from becoming a solid block of dust.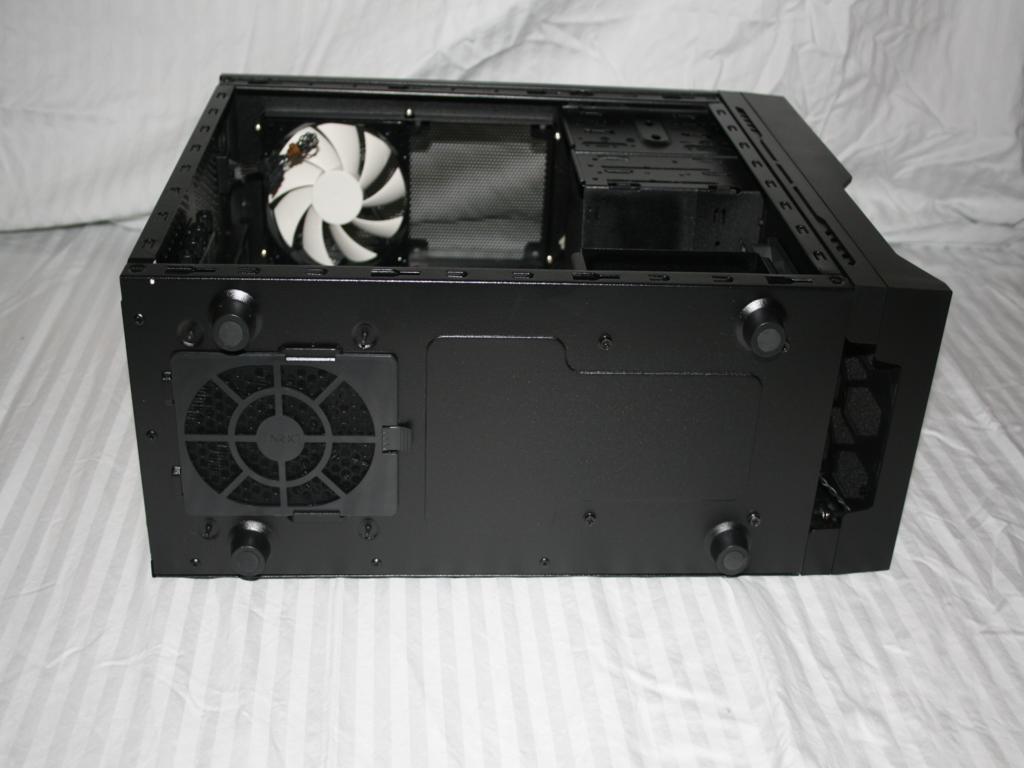 The last bit of cooling discussion is the number of fans as well as the placements. The two on the top panel will do a lot to pull air through the case and provide a great place to mount a radiator if you decide to go with a water cooling setup. With a largely mesh design, you won't have to worry about the count of air rushing in from all cracks of a poorly vented case.

The NZXT Vulcan is all about convenience to us. The case comes with a handy tool less design. The drive trays have toolless rails for mounting. One design I like is, if you opt out of this option, or you lose the rails, or anything happens to them, you can still mount your drives with normal screws. This combined with large thumbscrews for the power supply and side panel, make things pretty convenient.

We also really enjoy the convenience of drive trays pointed out the side panel. This can make the wiring a little more tricky depending on your setup, but with a bottom mounted PSU, this should just help make more room for a larger graphics cards.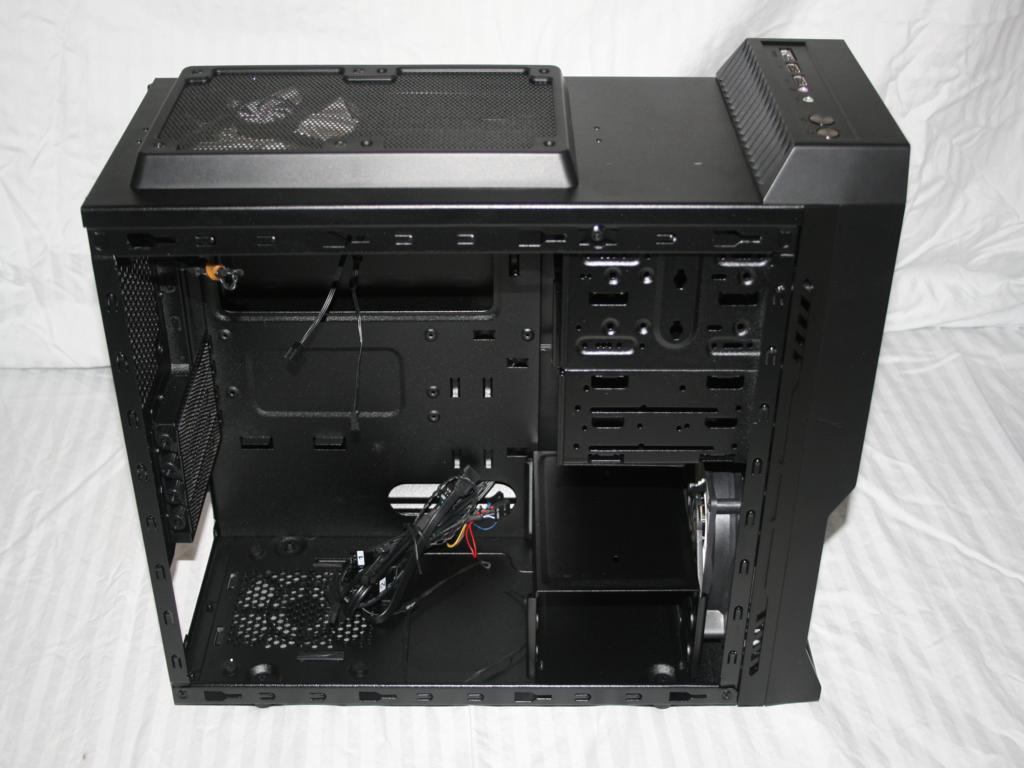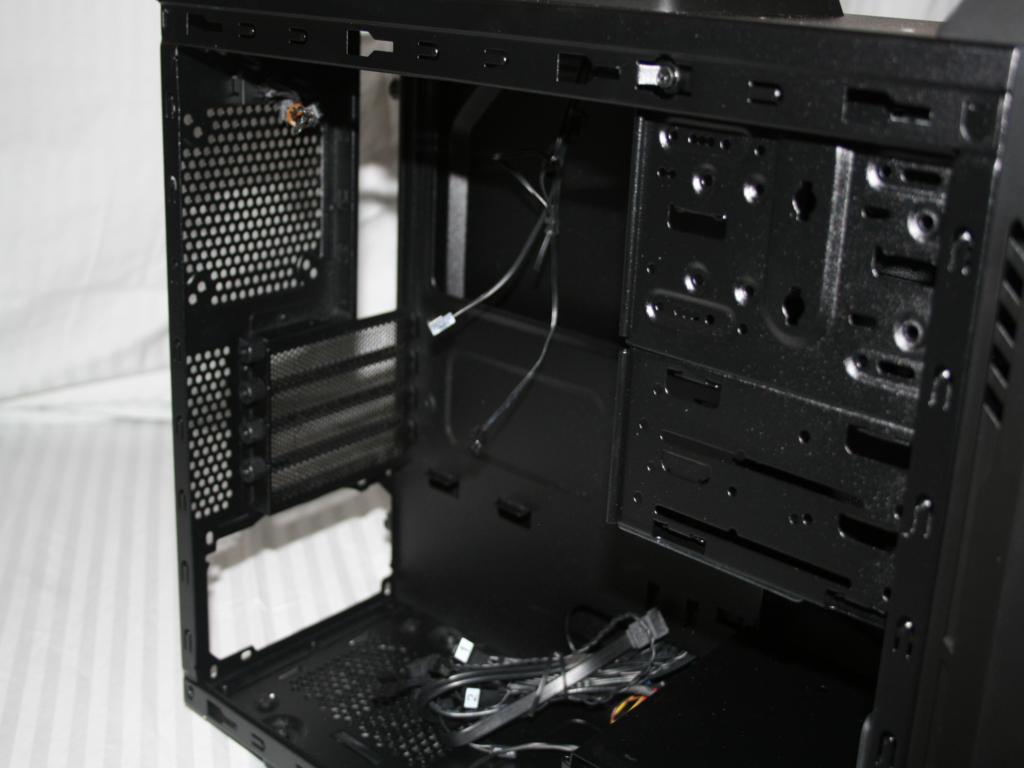 Additionally, the case comes with a large case handle that you can mount to the top above the fans. Like we said, this would make an excellent Lan Case.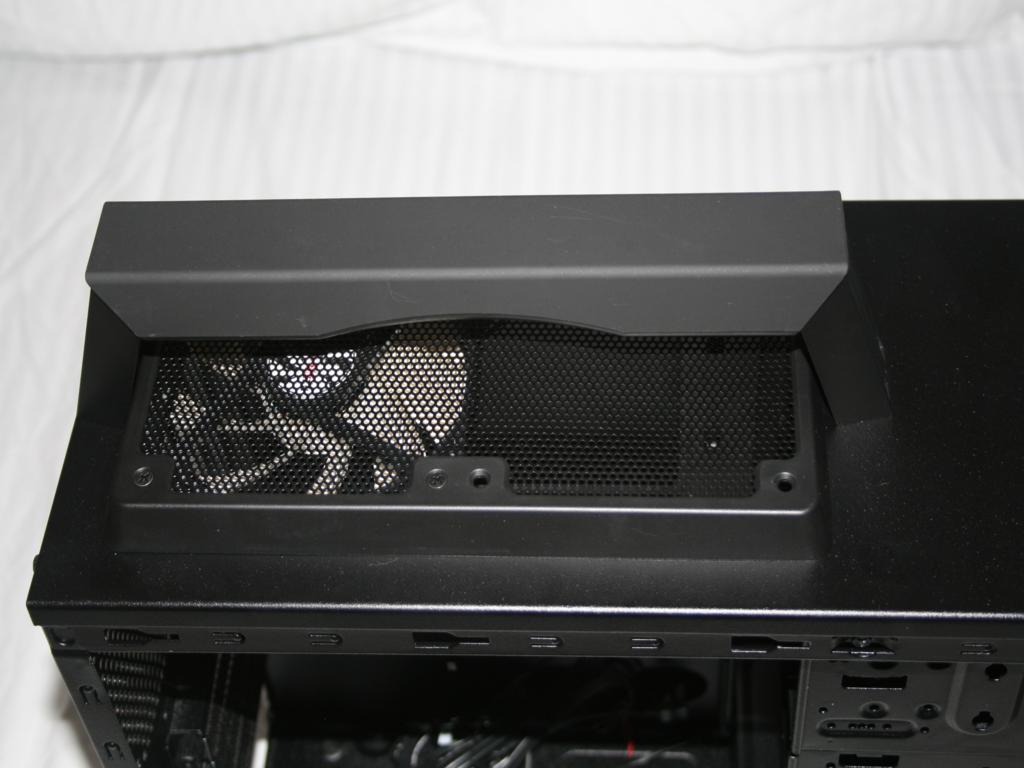 To top it off, the case looks pretty stylish. As mentioned, it has a unique look to it. The side panel is largely just a mesh, so you can see the inside components pretty well. So case lighting will go pretty far in this build. Additionally, the top 120mm fan lights up, as well as an LED beam on the front of the case.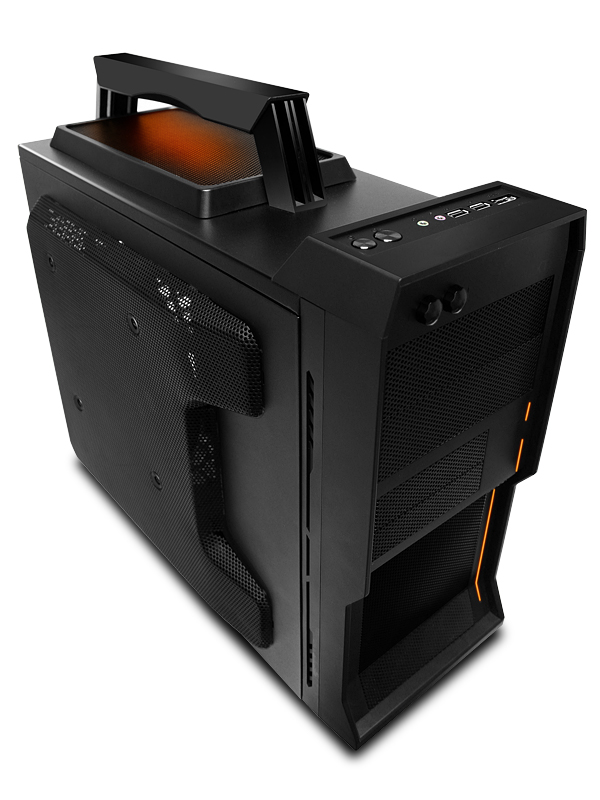 * Stock Image from NZXT



The Pros...
- Excellent Ventilation
- Handy external connections
- Filtered PSU ventilation
- Case handle for added mobility
- Lighting with the mesh looks excellent
- Convenient tool-less design

The Cons...
- The size (but that's expected in mATX cases)
- With such an open mesh, you will likely collect more dust than usual. If you're looking to show this case off, you'll want to get in there to clean it out a bit more often than your ordinary case.

Additionally, I wanted to show a great video of the case from NZXT. This has the case put into a really nice 3d orientation, to give you a full view from every angle.




Overall, we this this case is a great buy for the price. The ventilation is definitely worth it, especially for a mATX case since these typically have pretty poor ventilation. The style of the case also makes it a plus in our books, and it's all the better incase you opt to use it as a Lan PC.

Always, if you have any questions or comments, we'd love to hear them!



=======================================

Overall Rating: