VinylShock Review - Part 2


Author: faceless105 -- Posted: 2006-12-27
---
Alright guys, I know it's been a while, actually longer then i wanted it to, but i ran into some delays along the way, but here it is, the second part of the review. This is pretty interesting actually. I have some sweet pics of the long awaited 13" Biohazard decal in action. But i'm going to save that one for the end, lol.

For starters, you all remember my laptop from the last review right?




Well, being the man behind FusionMods and all, I felt it necessary to take some Fusion with me no matter where I may go.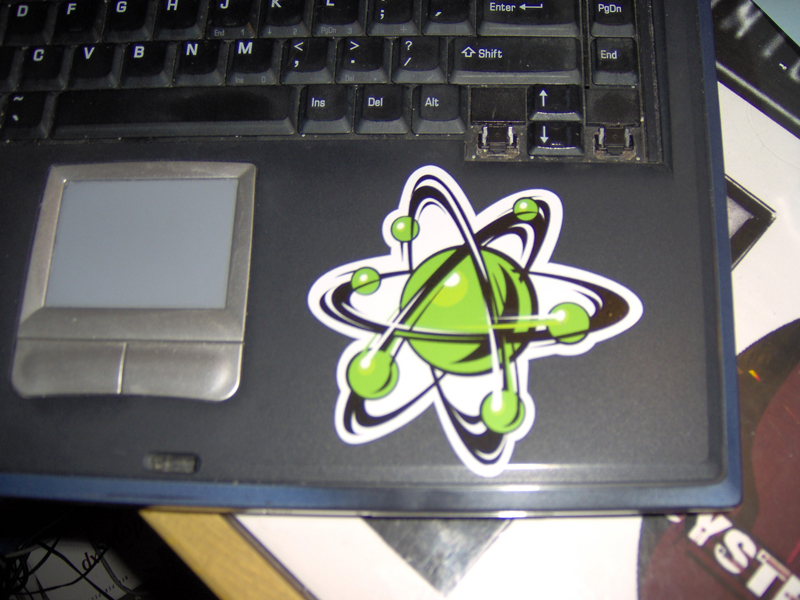 Next, I dont know how many of you read the post abotu my PC gettin a blip in PC Magazine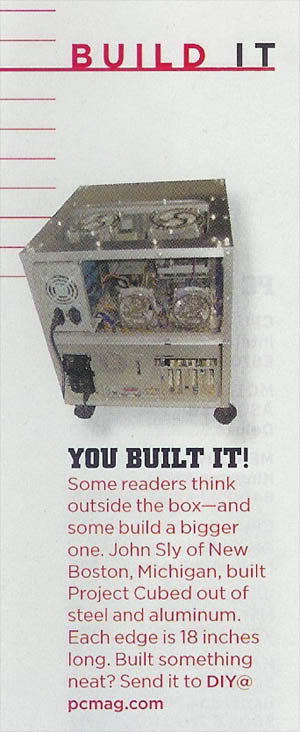 Well I thought it would look pretty sweet to touch this thing up too. So heres a few money shots of it.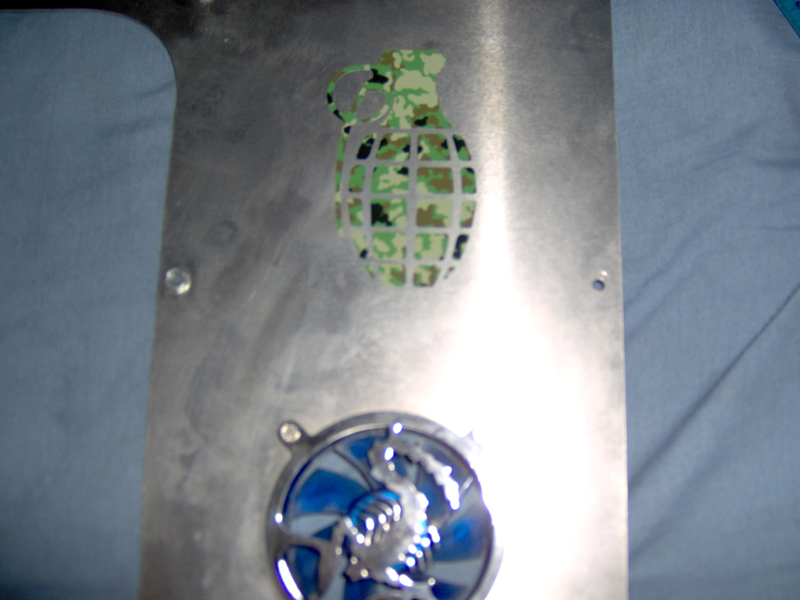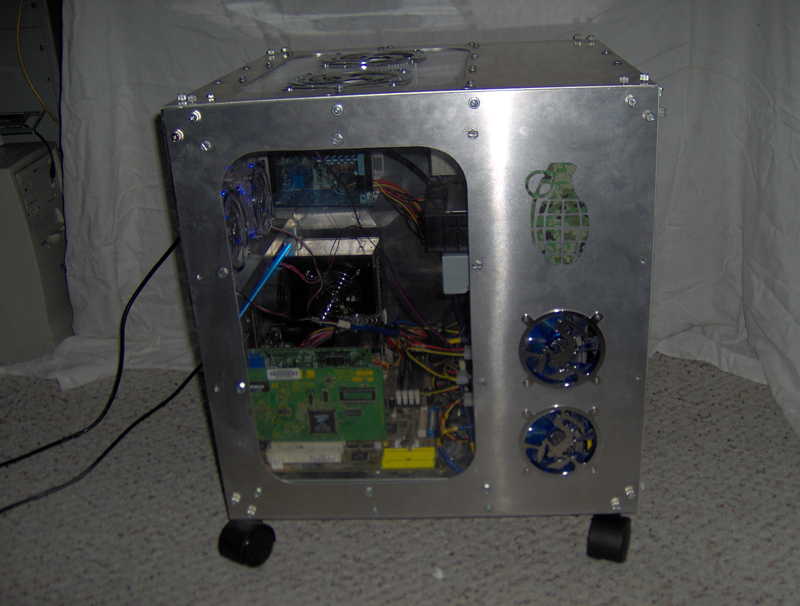 Next I really wanted to touch up my friends ancient 233mhz laptop. This thing is pretty funny in person, but we made it look a little better.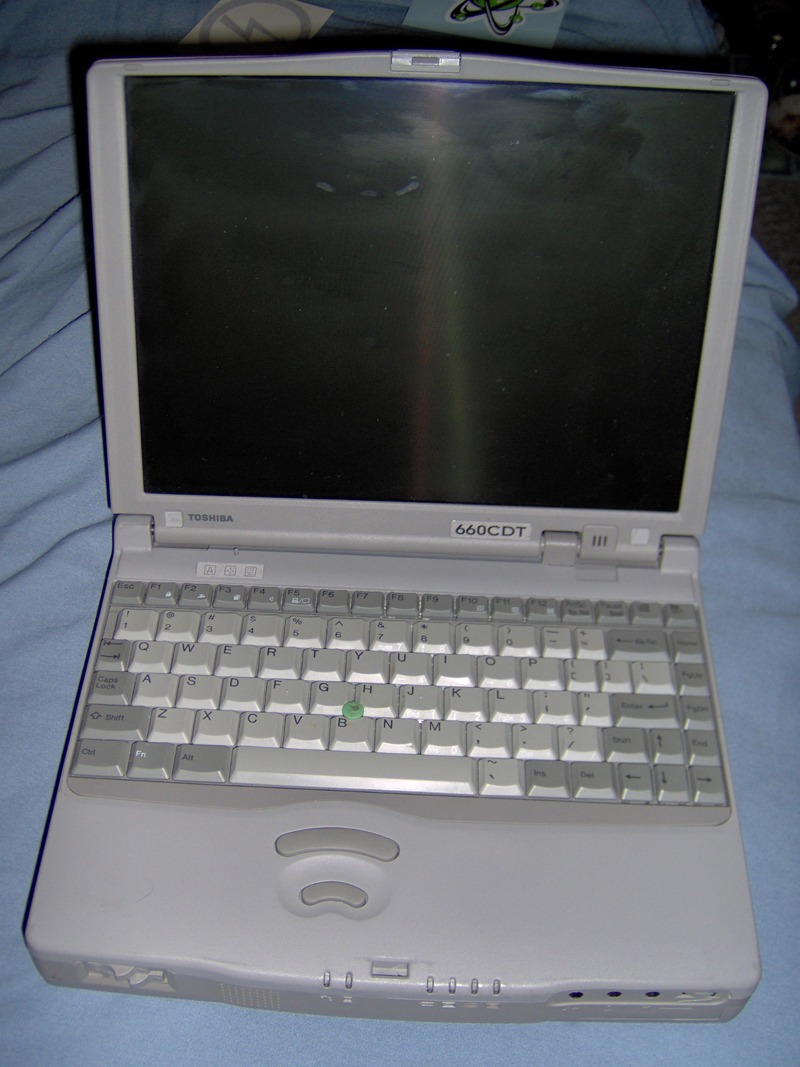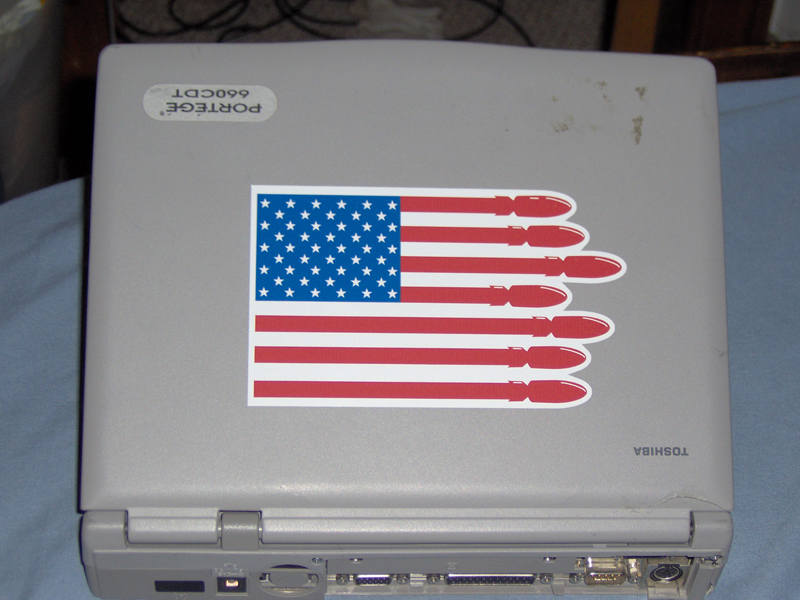 Finally it's what you have all been waiting for. This is where I hit my delay in the review. I was planning to put the 13" biohazard decal on my cube case, but found the windows were about 1 inch to small. So I called up a friend with a window in his case, but he went to florida for a week.... Well a week or so later we have a case to work with.

This decal is pretty sweet, but sadly the pictures don't do it justice. The camera doesn't pick it up to well at all but beleive me in person this looks pretty badass.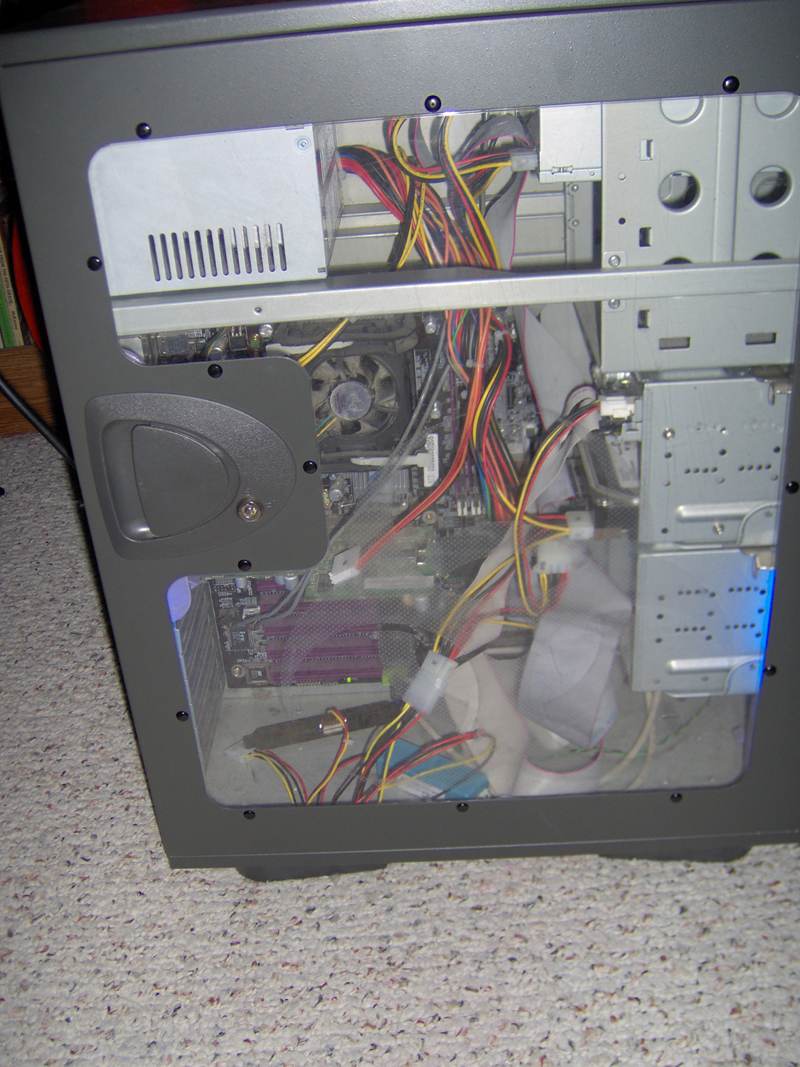 Here's a good shot of the case with a couple 4" blue cathodes.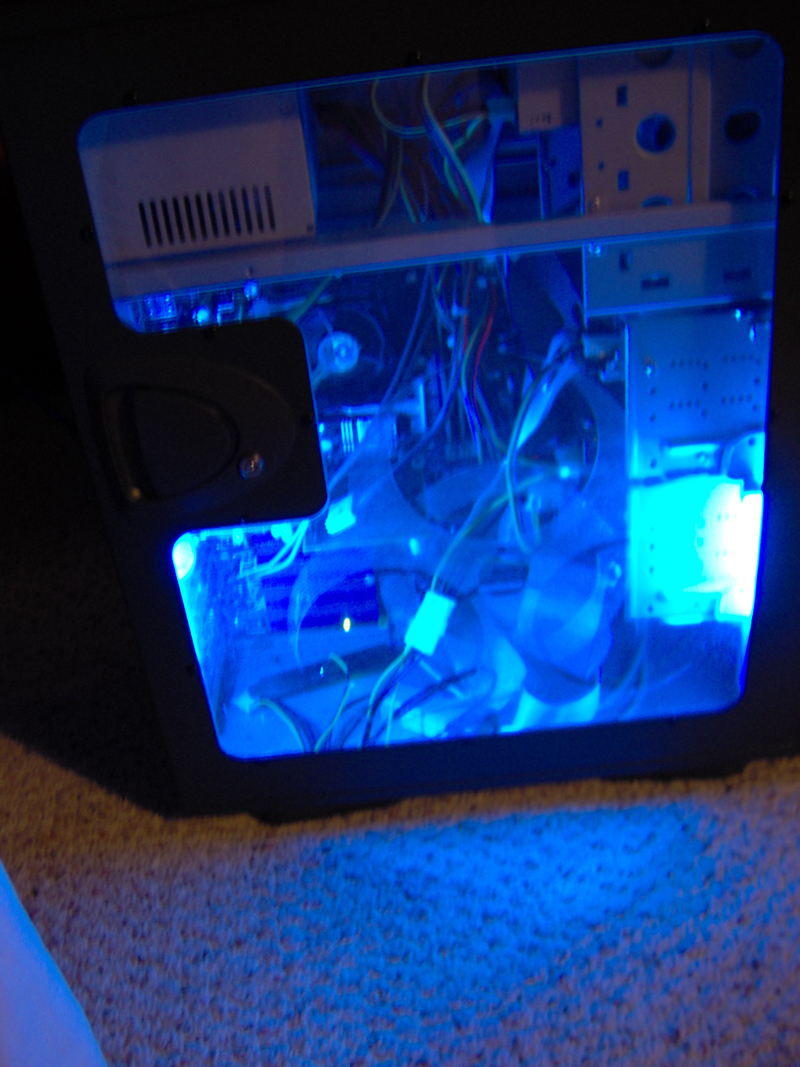 Again this doesn't really do it any justice so I took off the door and sat it on top of my pin stripe sports jacket. To try and get the full effect I took one shot with the flash on and one with it off so you can all judge on which one you think is the best. Personally I like the one with the flash on. ;)

Flash off...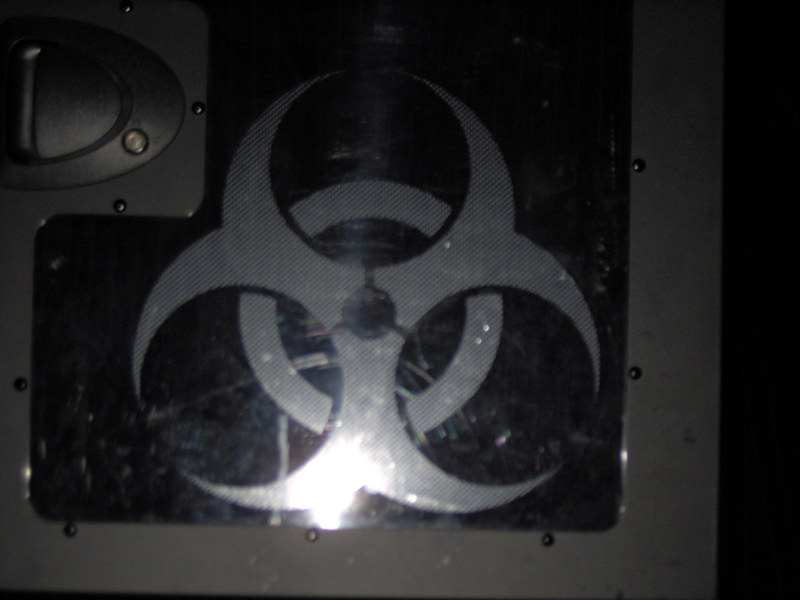 Flash on...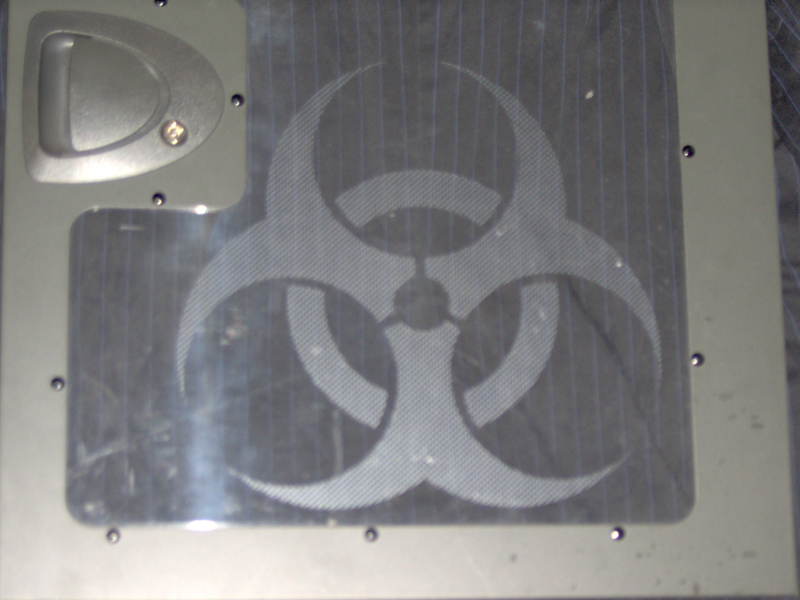 I hope you all have really enjoyed this review. I had a pretty good time working on it. I;ll be honest that I never thought to much about using decals in mods, but now that I have, I really like the idea of it. I'd like to thank VinylShock for the chance to review their awesome decals. In the future i hope you all check them out because you definatly won't be disapointed. They do custom decals as well so you can get exactly the decals your looking for to make your case exactly what you want it to be. I'm even thinking abotu picking up a custom one for a future mod i'm working on.

Seriously everyone, I hope you had a good time reading this, and definatly check out those decals, they really are worth while.