GELID Solutions Silent Spirit CPU cooler


Author: Gh0sTly -- Posted: 2008-12-06
---
Today, we have a very silent, yet efficient heatsink on our hands. The Silent Spirit from GELID Solutions is a wonderfully engineered heatsink and is not too large. It fits the Intel LGA 775 processors with a LGA 1366 clip in the works, as well as the AMD socket 754, 939, 940, and AM2/AM2+(nothing beyond the Phenom 9850BE.)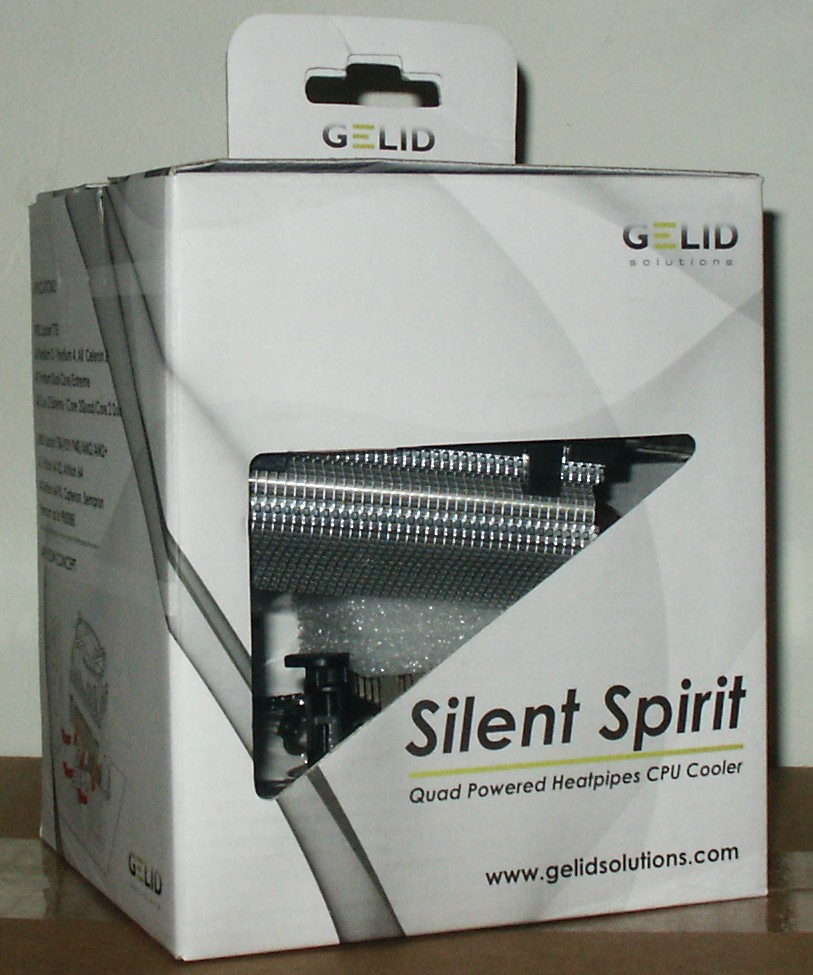 The first thing I want to touch on is the Silent Spirit's design. It uses 4 heatpipes to bring the heat away from the CPU, as well as a set of extruded fins directly on the copper base CPU block. This is rather unique and works very well, as you will see in the tests. The fins on the heatpipes have a unique design themselves as they are not flat. They are textured with tiny bumps that give the fins more surface area, allowing them to cool better. The second difference with the fins is that under the fan, every 3 fins, there are 2 fins that are taller. As you can see from the pictures, this unit doesn't stand up as most of your larger heatpipe/finned coolers do, this one sits a a very low angle and blows the air downward to not only cool the finned heatpipes, but also the extruded fins on the CPU block as well.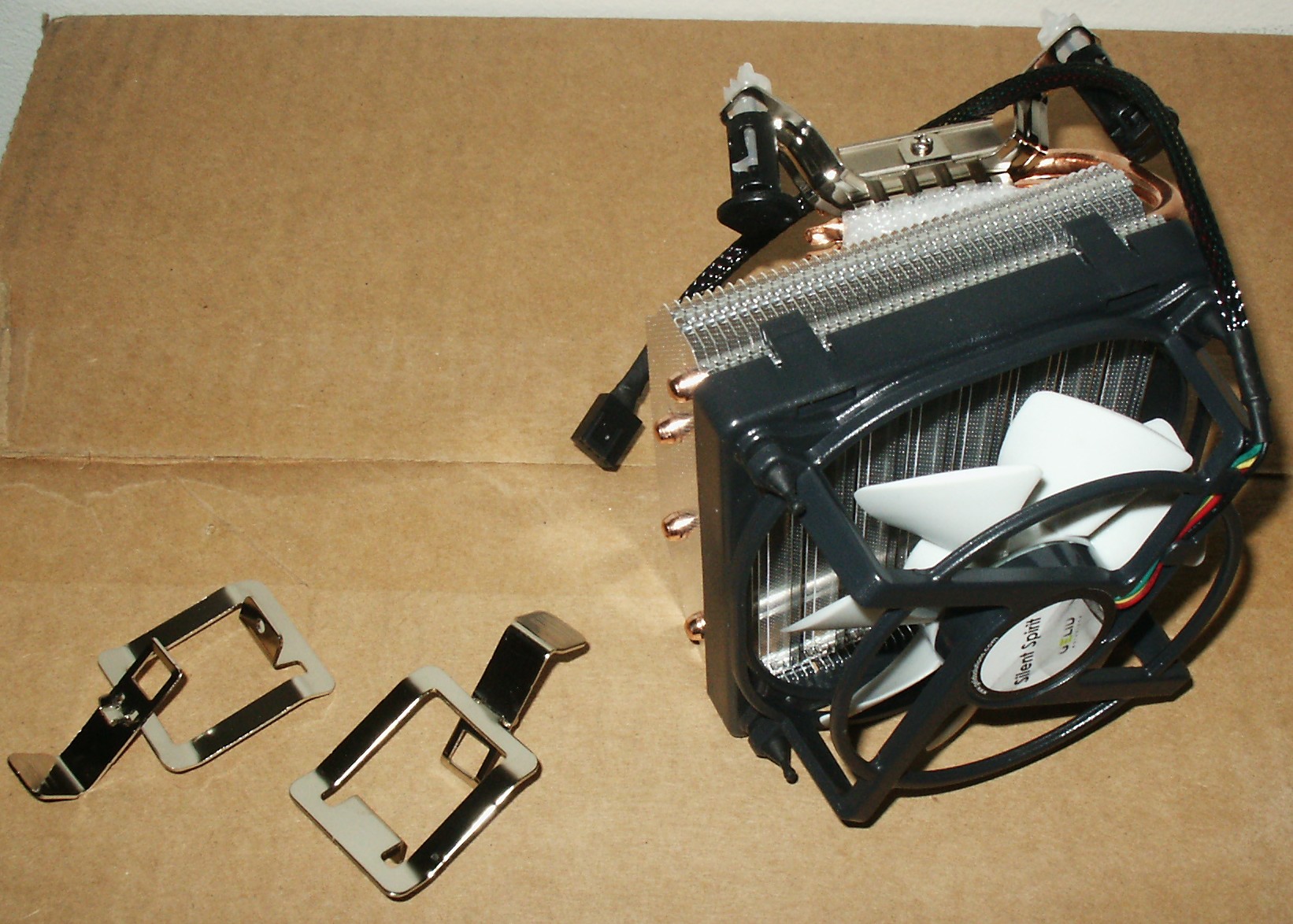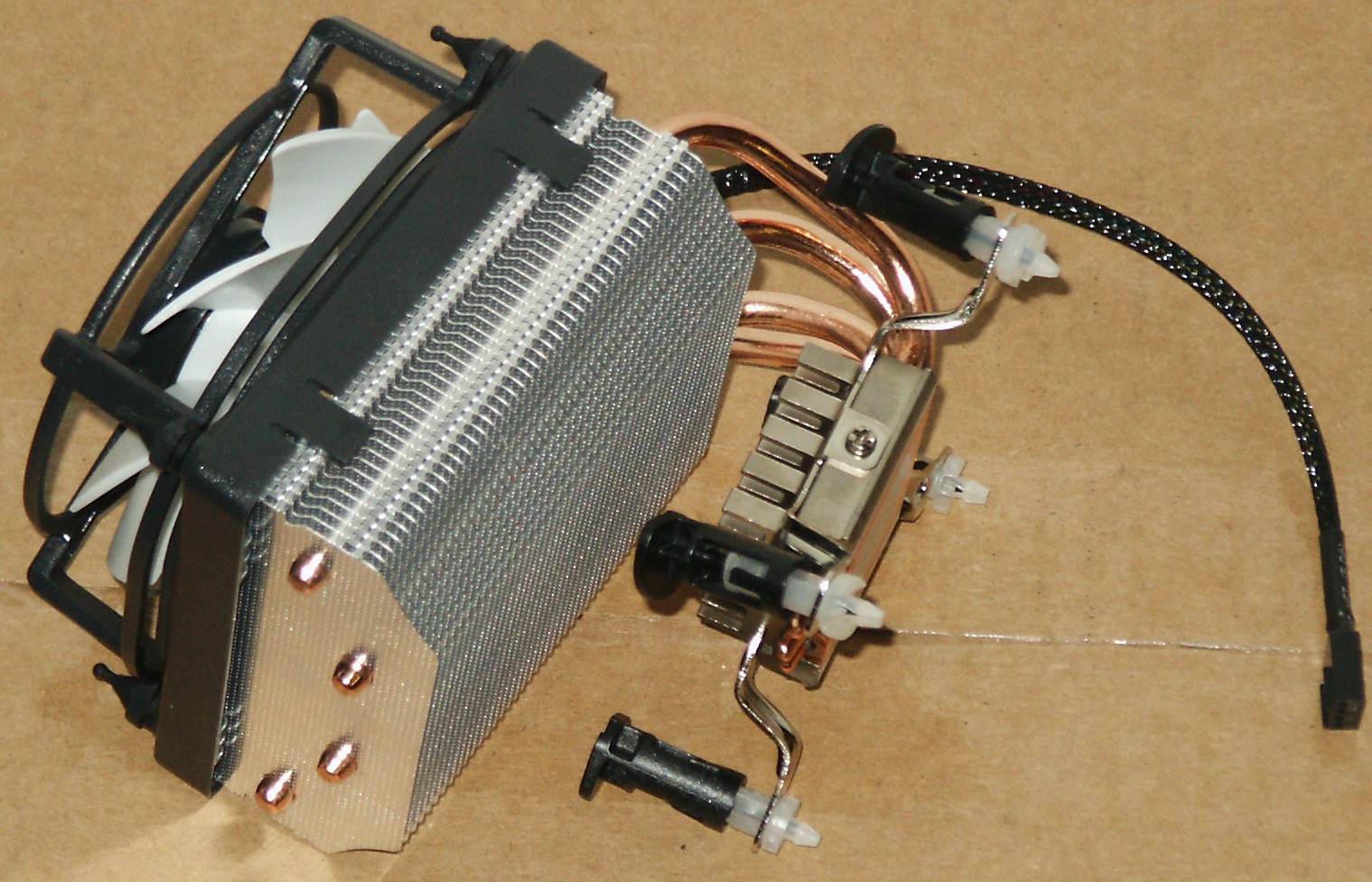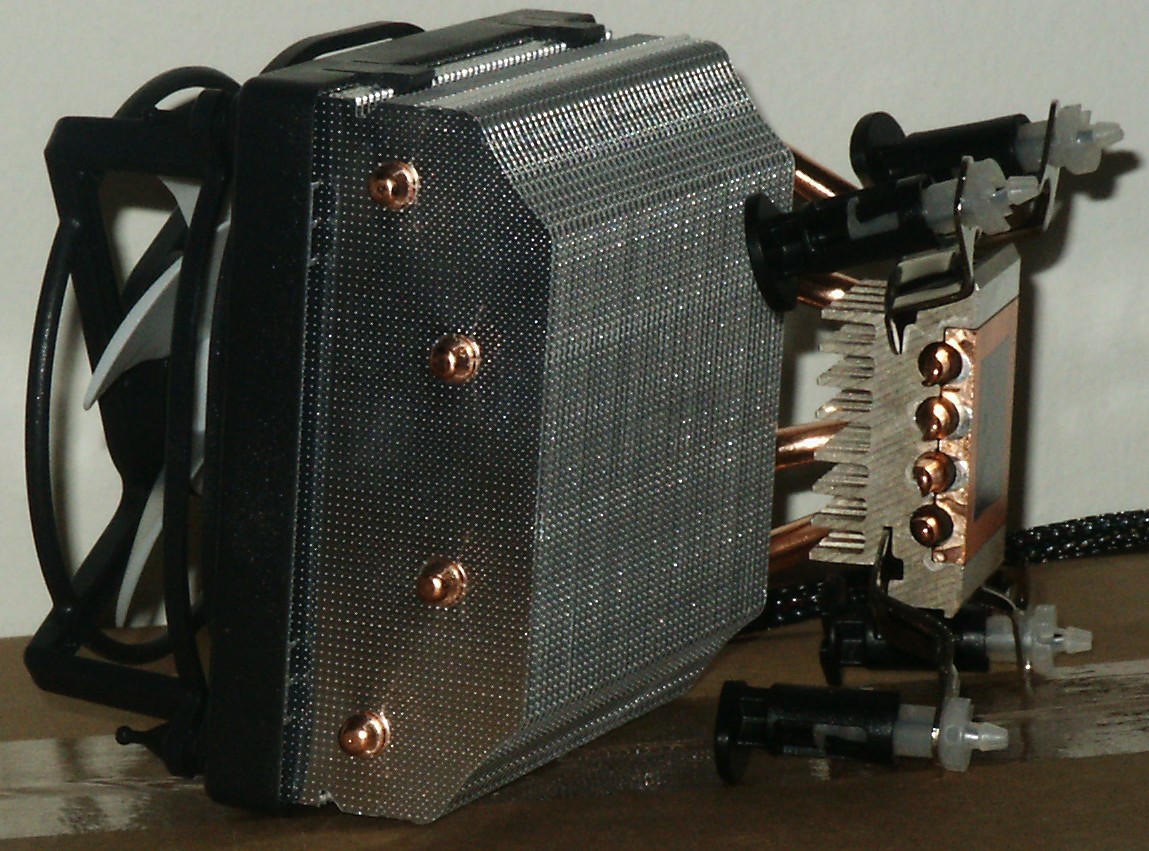 The fan design on this is amazing. Its a open frame fan, mounted on rubber to eliminate any vibration, and a fan speed of 900rpm to 2400rpm. It can produce upto 45.8CFM, and has a noise level of 10 to 25.8dBA. It has a generous amount of cable length at 250mm, and is covered in a black braid cable shield and is wired for PWM power management.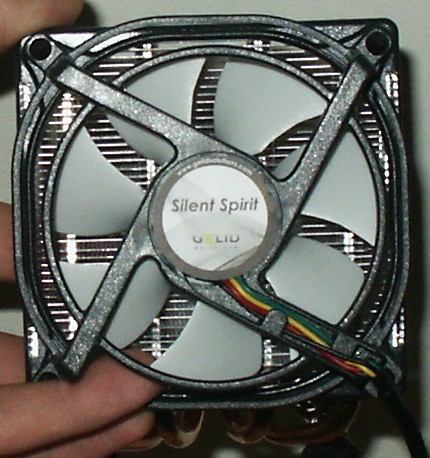 When it comes to testing heatsinks, there is no better program that CoreDamage(available here: Core Damage .) This program effectively maxes out each core, and causes the CPU to heat up to its max temperatures. We let this program run at normal priority, for a max of 5 minutes. We monitor the temperature with SpeedFan(available here: Speed Fan .)

Today, our test rig will be a Intel Core2 Quad Q6600(2.4Ghz), a Asus P5K SE board, and 4gb of DDR2-800Mhz. We tested this CPU with its stock cooler to give a comparison to the Silent Spirit.

Here are the results of the tests with the stock cooler:

Q6600 with stock cooler at idle:




Q6600 with stock cooler at max load:




Now here are the results of the tests with the Silent Spirit:

Q6600 with Silent Spirit at idle:




Q6600 with Silent Spirit at max load: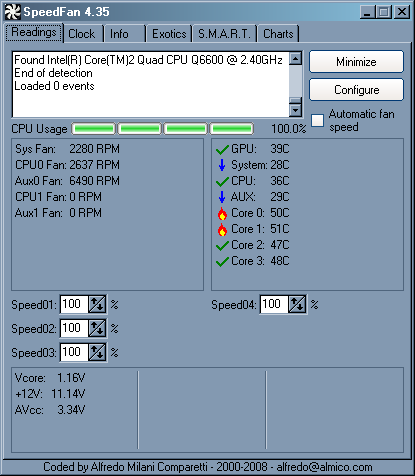 As you can see, the Silent Spirit cools incredibly well, even better than the Core Contact Freezer on the same test PC. Core-Contact Freezer review

This CPU cooler is still somewhat large in width and hight, at 108mm in length, 100.5mm width, and 125mm in hight.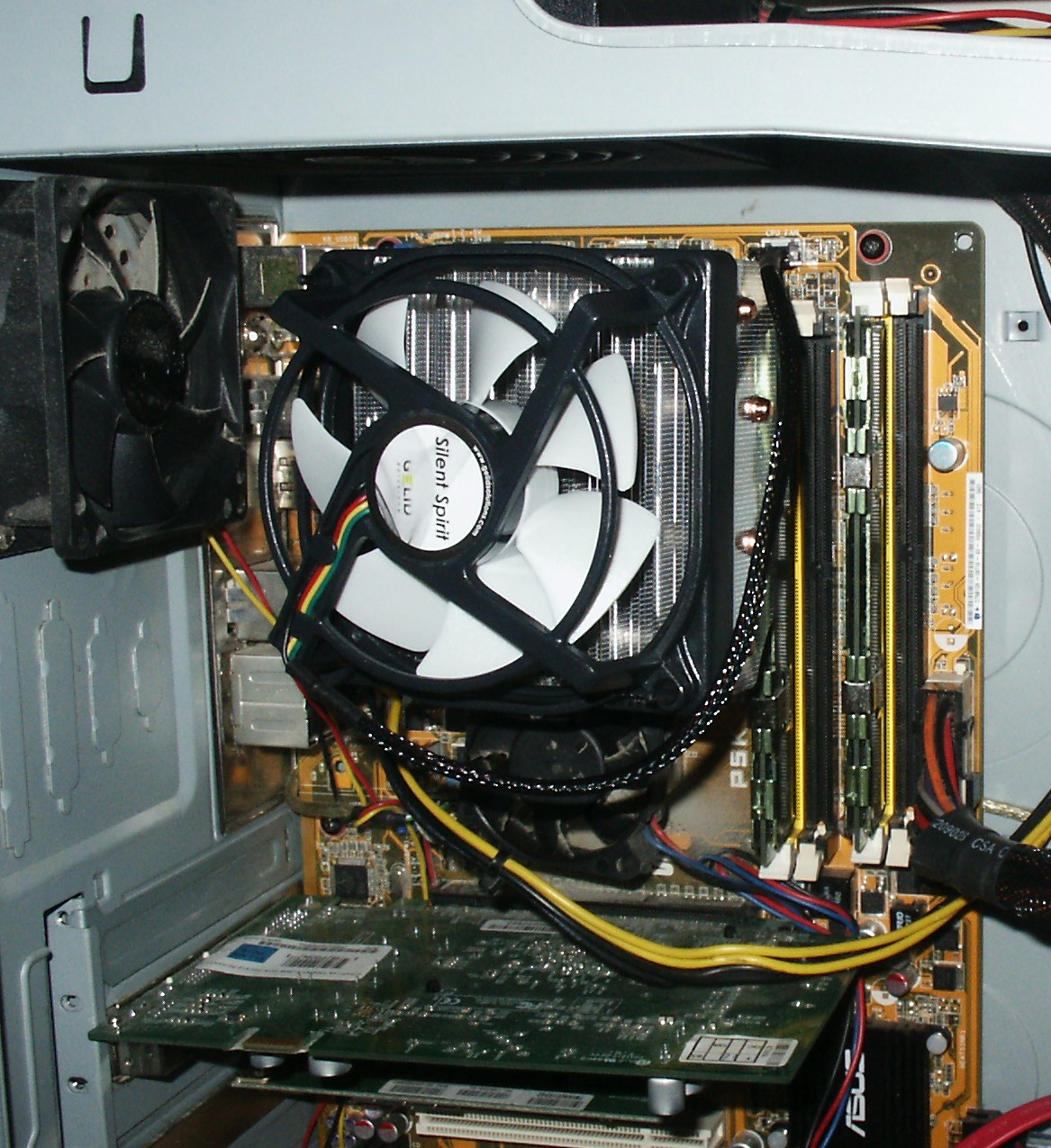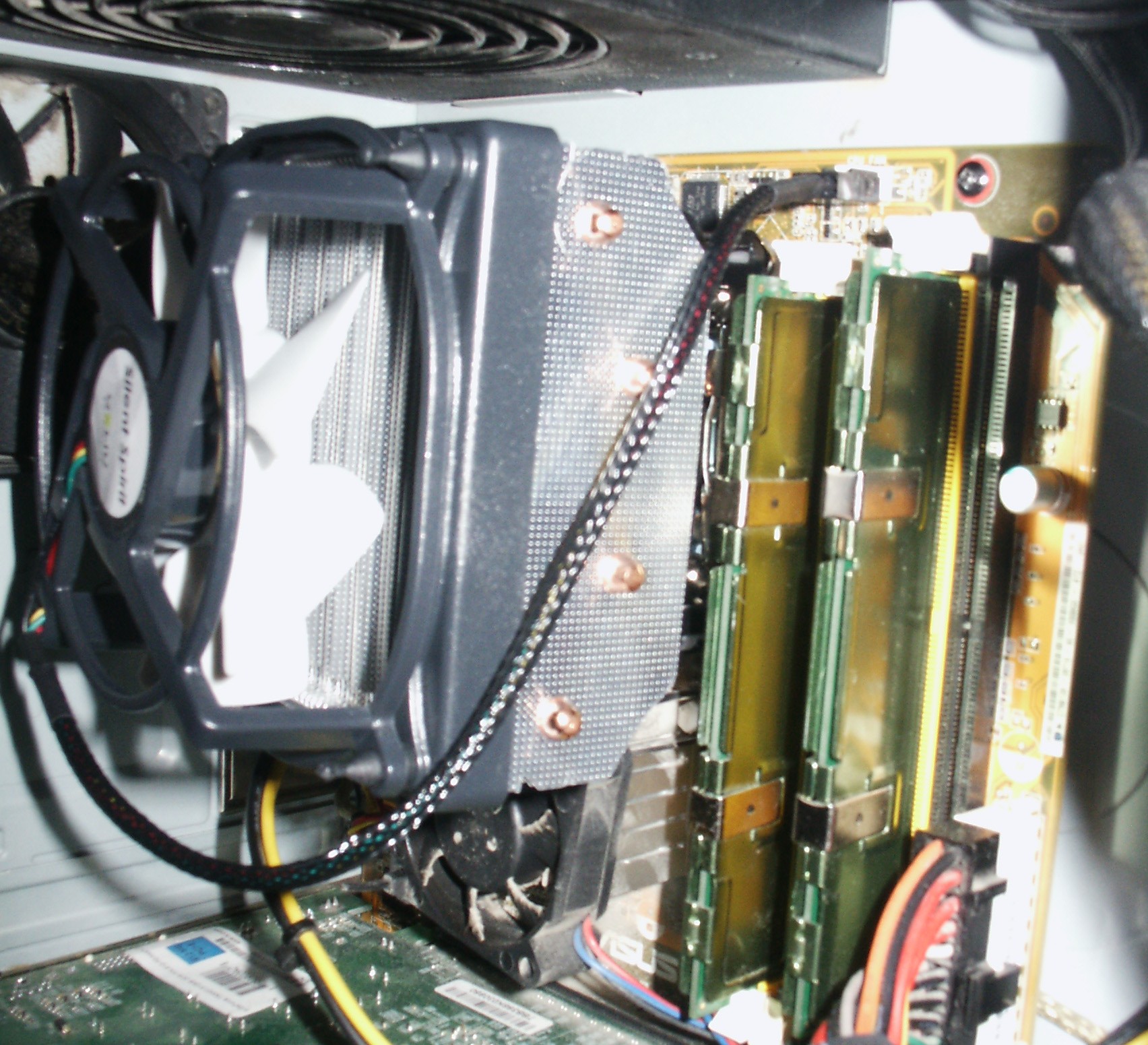 Overall, if you are building a quiet gaming rig, or a HTPC that has to be silent, there is no better choice for a CPU cooler. I would definitely suggest the Silent Spirit to anyone looking for a quality CPU cooler that works great and looks fantastic. For the cooling power, silent operation, and wonderful pricetag of $23, you cannot beat this cooler.




GELID Solutions

I would like to thank GELID Solutions for letting me review the Silent Spirit CPU cooler, and I look forward to reviewing more of their products soon.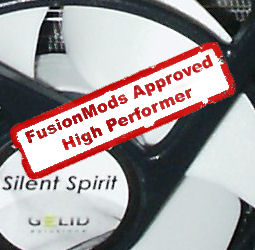 =======================================
Overall Rating: