Raidmax RX 850-SS


Author: Gh0sTly -- Posted: 2008-10-09
---
I've built a lot of high end machines lately, and one thing that is important is to have good clean voltage, and keep it stable. Quality is better than quantity in most cases, but in high end rigs with lots of storage drives or a few video cards in SLI or CrossFire mode, you need lots of power, and good quality. To meet these requirements, I bring you the RX 850-SS 850w PSU by RaidMax.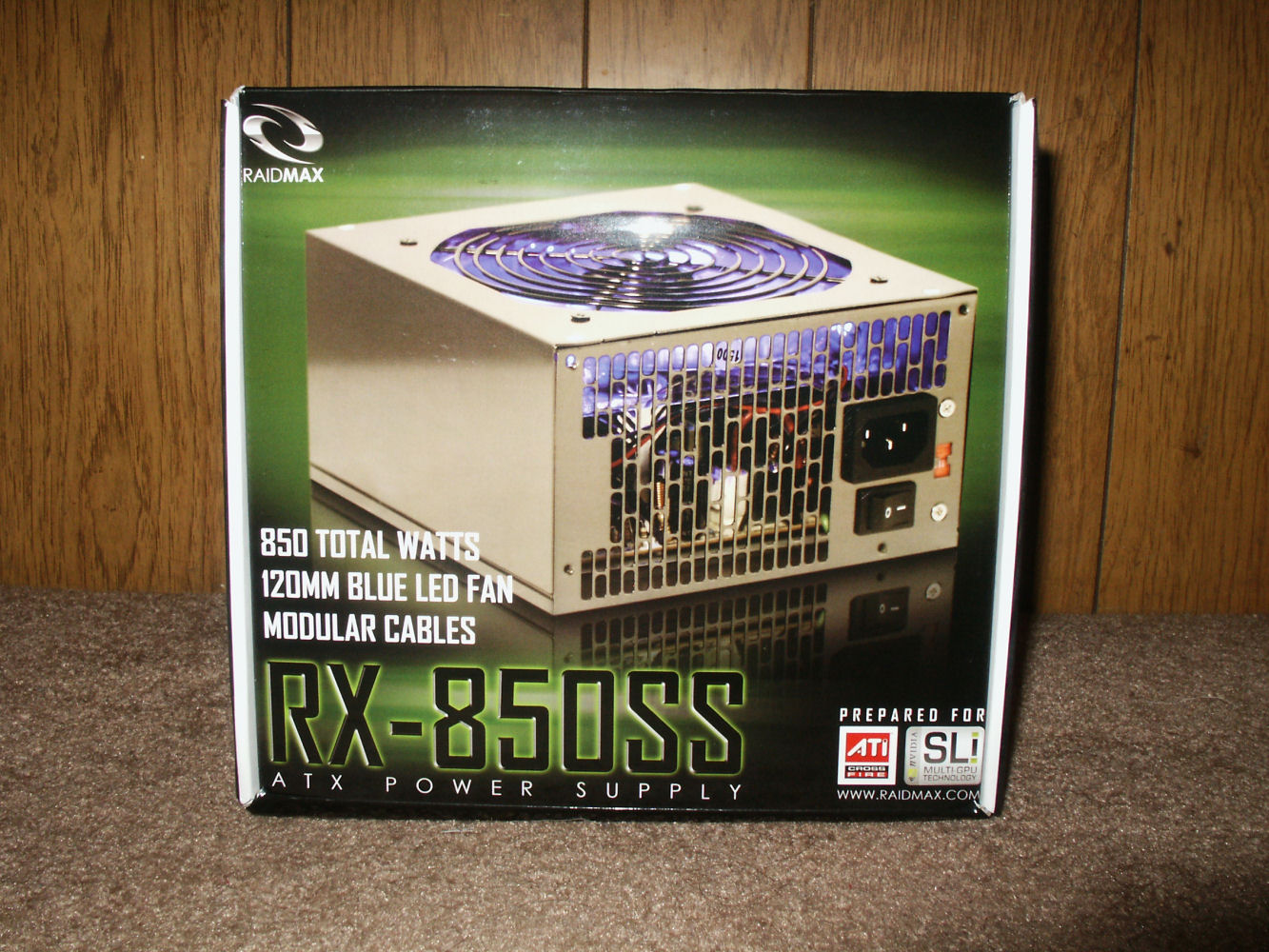 First things you'll notice about this PSU is that its not jet black or blinding chrome. This PSU has a very nice looking black steel look to it that just looks amazing. The finish is flawless, and should be scratch resilient. I haven't seen a PSU done like this, and it makes me wonder why, because it looks so good!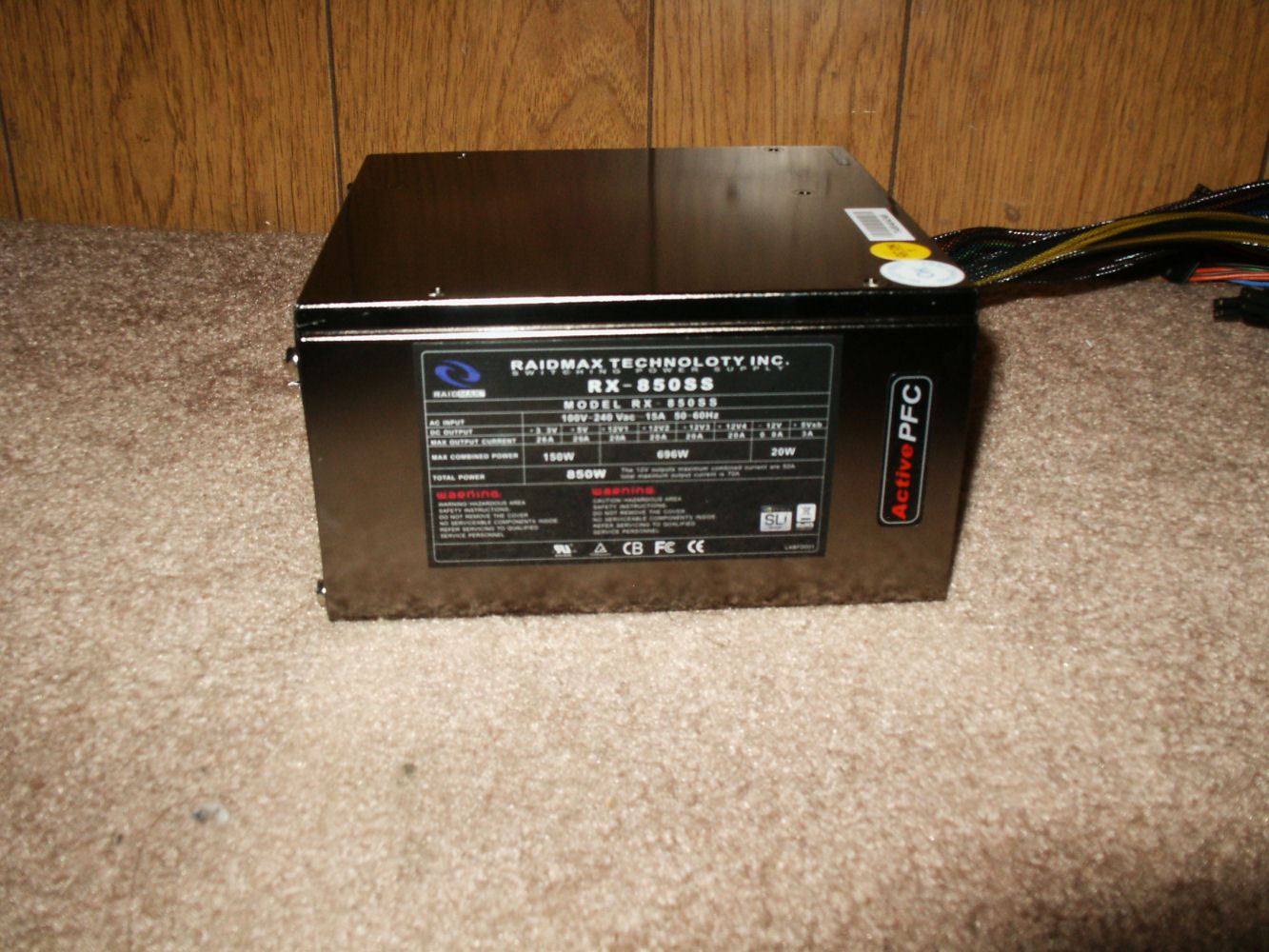 One of the RX 850-SS best features, one that is more and more common now, is that the cables are all modular, except the ATX 2.2 power and the 12v 4/8-pin plug This PSU is ready to rock the newest video cards too, with 8-pin PCI-E plugs, and support for 6-pin PCI-E video cards. The PCI-E plugs are a bright transparent green, and are UV reactive. All the cables are sleeved, and have plenty of connectors.

Connectors:
1x ATX 20+4 motherboard connector
1x 4-pin/8-pin CPU power connector
6x SATA connectors
6x 4-pin MOLEX connectors
2x 4-pin floppy connectors
2x 6pin/8-pin PCI-E video card connectors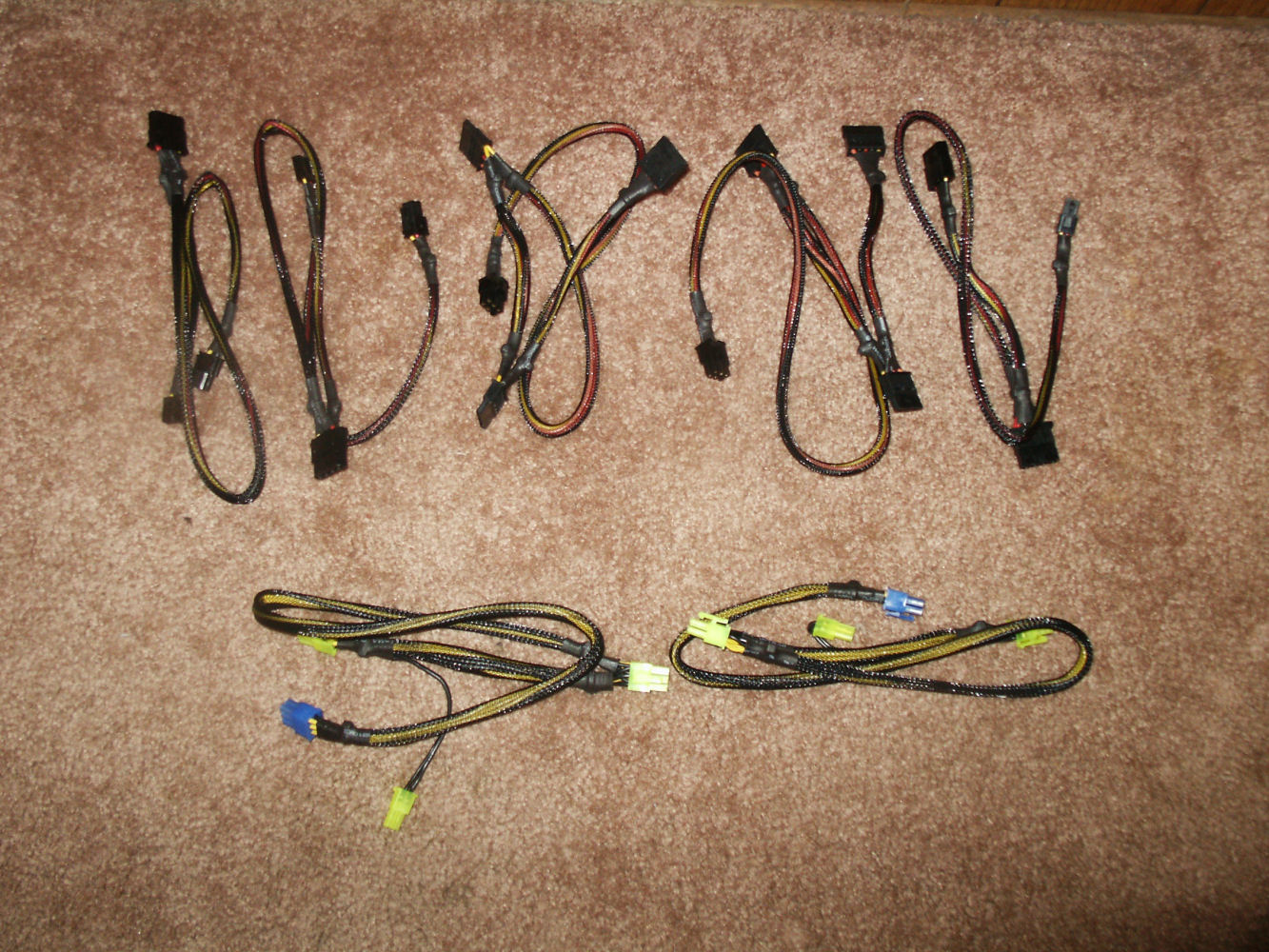 Installation of the RX 850-SS is rather standard; four screws and it's in. The ports are straightforward, with the PCI-E ports being blue, to match the color of the PCI-E cables, while the SATA cables plug into two black 6-pin connectors on the back of the PSU, next to the blue PCI-E plugs. I point this out because if you aren't working in good light, it's possible to accidentally plug the SATA connector cable into a PCI-E port. However, if you're using both in your setup, it's easy to notice. The Molex cables have four 4-pin connectors that are unmistakable for anything else, and fit nicely. These cables are well made, and look fantastic. All the connectors are black except the PCI-E connectors.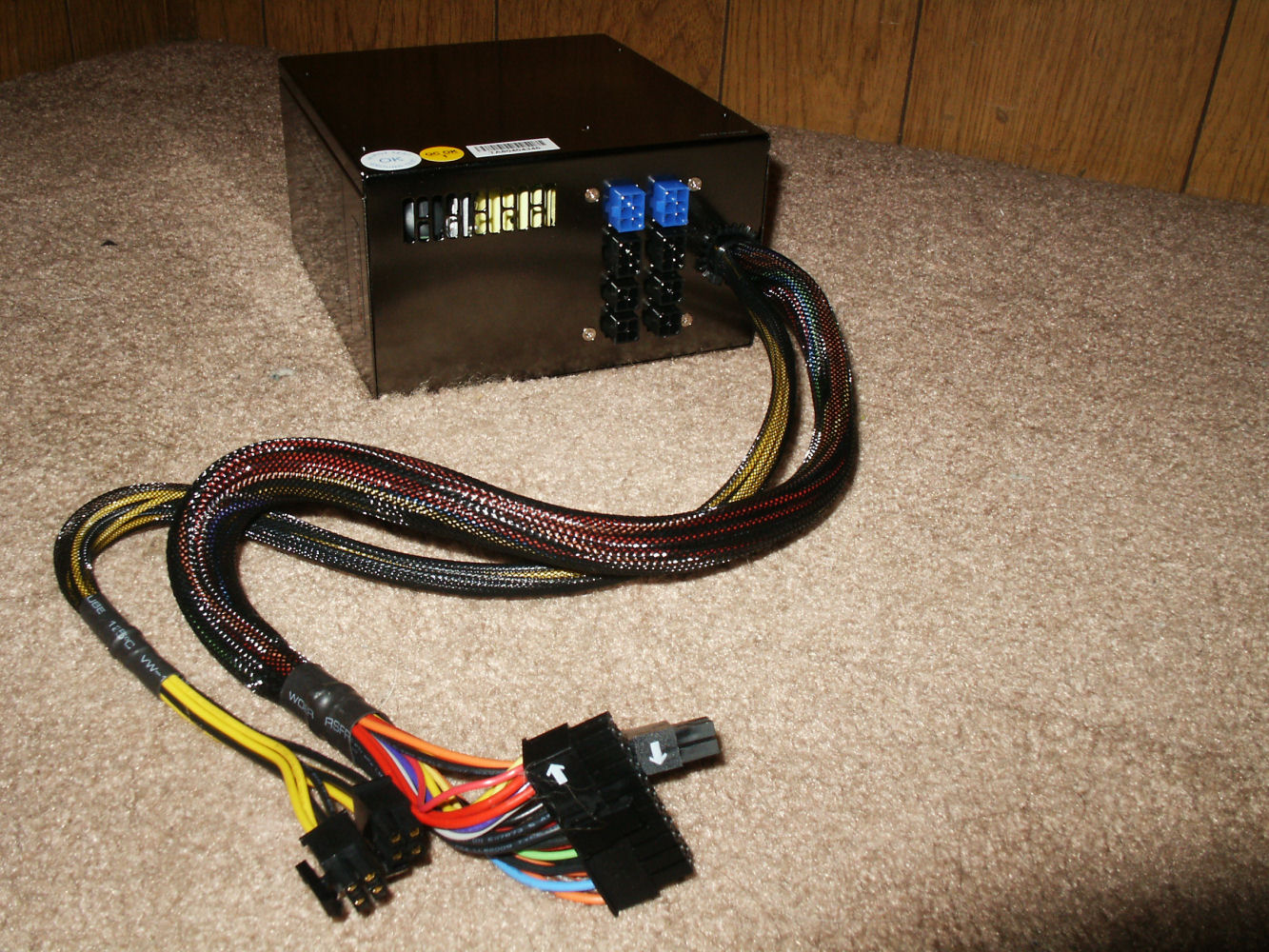 The cooling for this PSU is all done by a wonderful 120mm clear framed, blue LED lit fan. This shines incredibly bright, and looks great. Its totally silent, too, I can't tell it's there.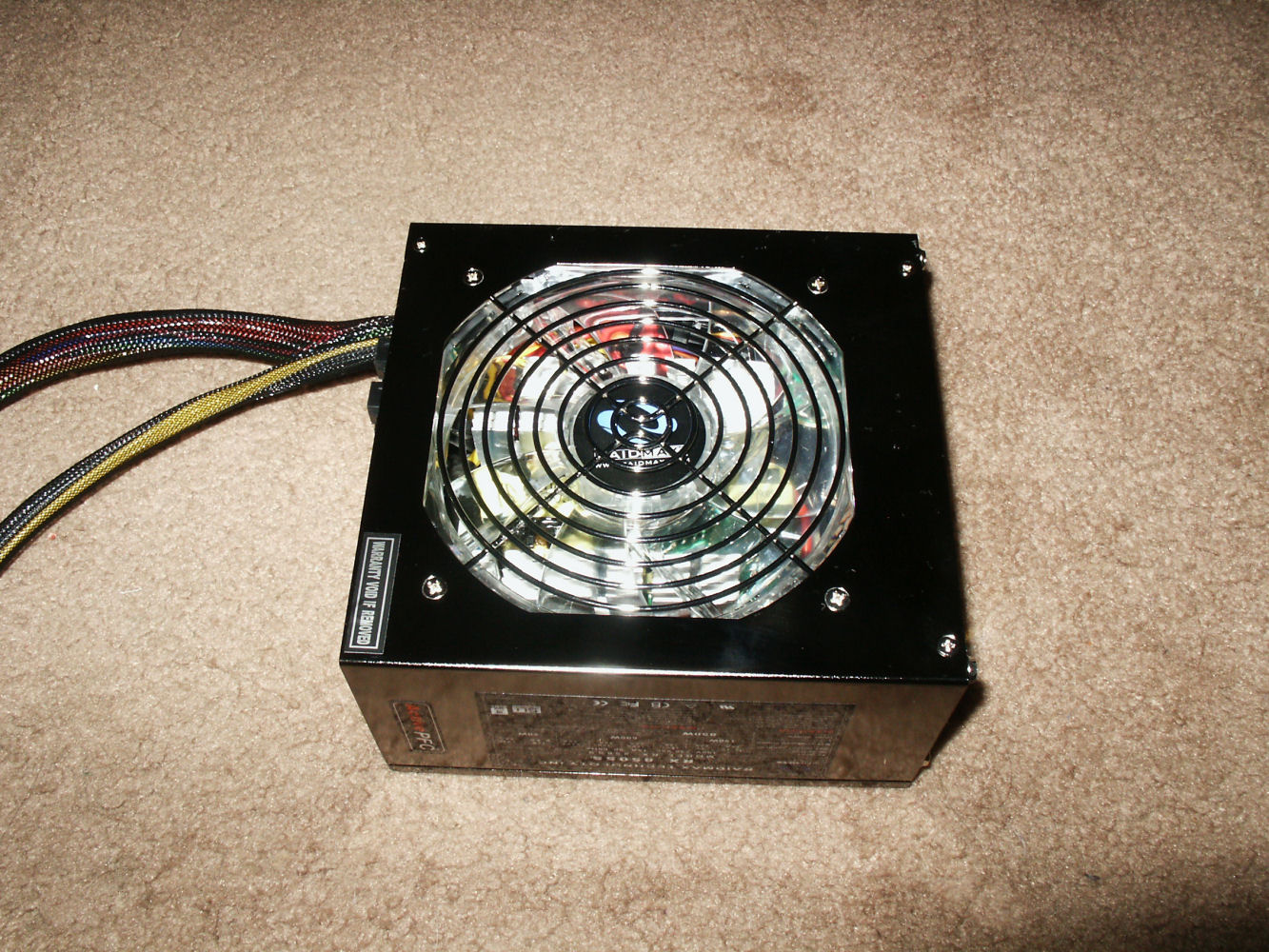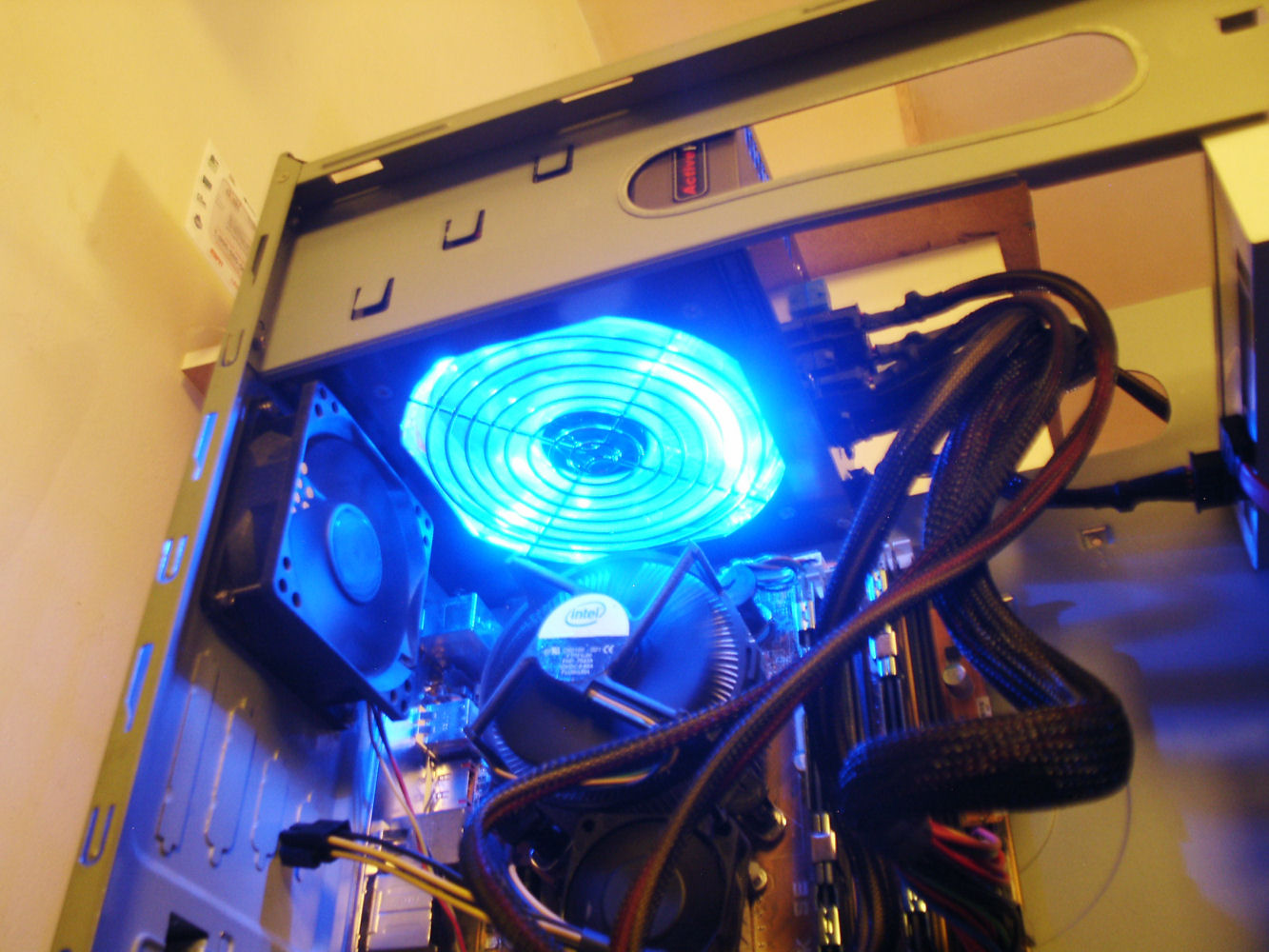 This is a solid PSU. It looks great, it operates wonderfully, it's silent, and the modular sleeved cables are wonderful.

I would like to thank RaidMax for allowing me to review the RX 850-SS, and I look forward to reviewing more of their products in the future.




RaidMax

If there is any questions or comments, feel free to ask.