Xena II Notebook Cooler


Author: faceless105 -- Posted: 2008-10-09
---
One line of products we've spent a lot of time writing on has been notebook coolers. These things vary greatly between different models and we find, that's great since almost no laptops are made identical, lol. Today we're going to be showing you one that we've found exceptionally impressive. Today we'll be reviewing the Xena II notebook cooler by Vizo.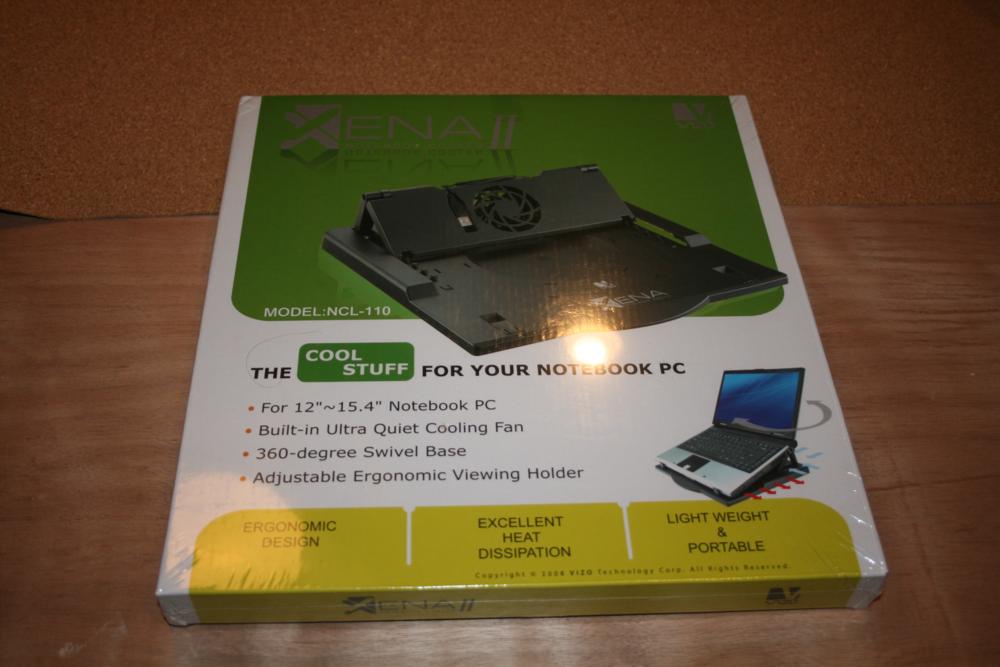 The Xena II right out of the box doesn't look anything like any other coolers we've reviewed. For starters it isn't metal, and it doesn't have the basic shape of any other coolers. The Xena II has a fan that lifts, creating a pocket beneath the notebook, giving better cooling. We'll show you a picture of how this looks before we start to explain it :)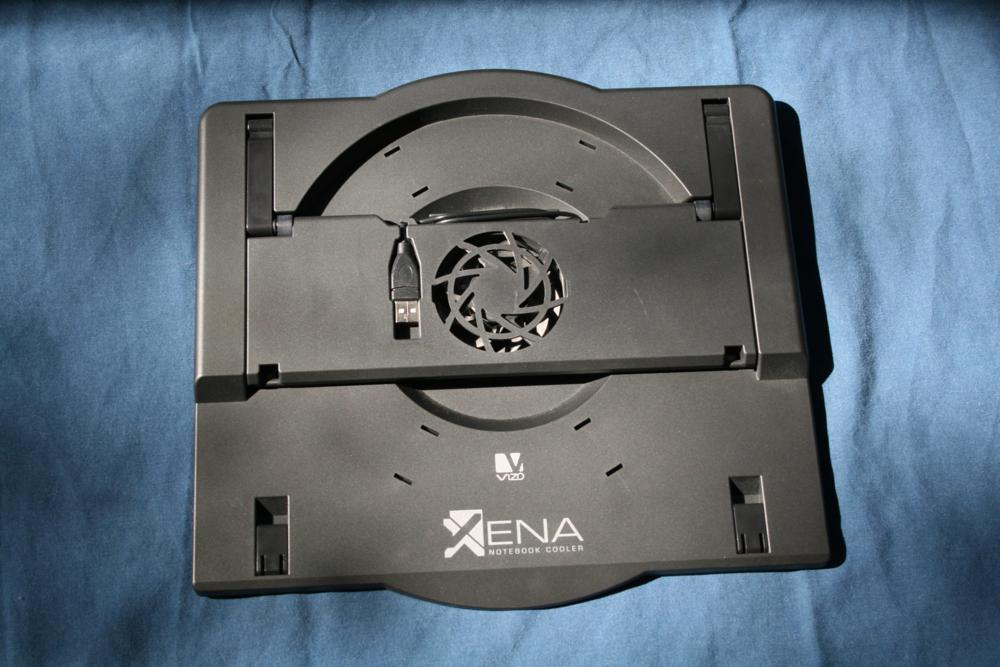 The Xena II creates a pocket beneath the notebook that gives a more distributed cooling effect. This is something we prefer to see simply because more coolers press the fan to the base of the notebook, and it's really hit or miss if the fans will line up to your notebooks intake fan. With the Xena II, while it isn't providing direct cooling, we find that more often than not, this is a more effective and universal approach.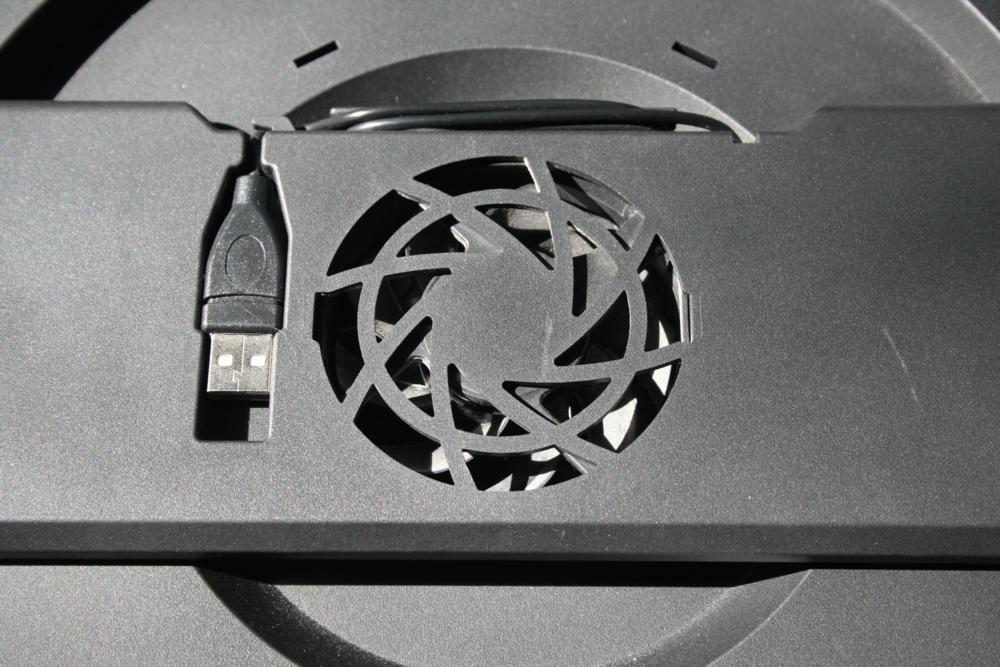 Part of the functionality of the cooler allows you to prop up the laptop to various angles. You'd more than likely want to do this to find the best level of cooling. Something else the cooler does is give you a full 360 degrees of rotation. We found this was an incredibly nice feature to have.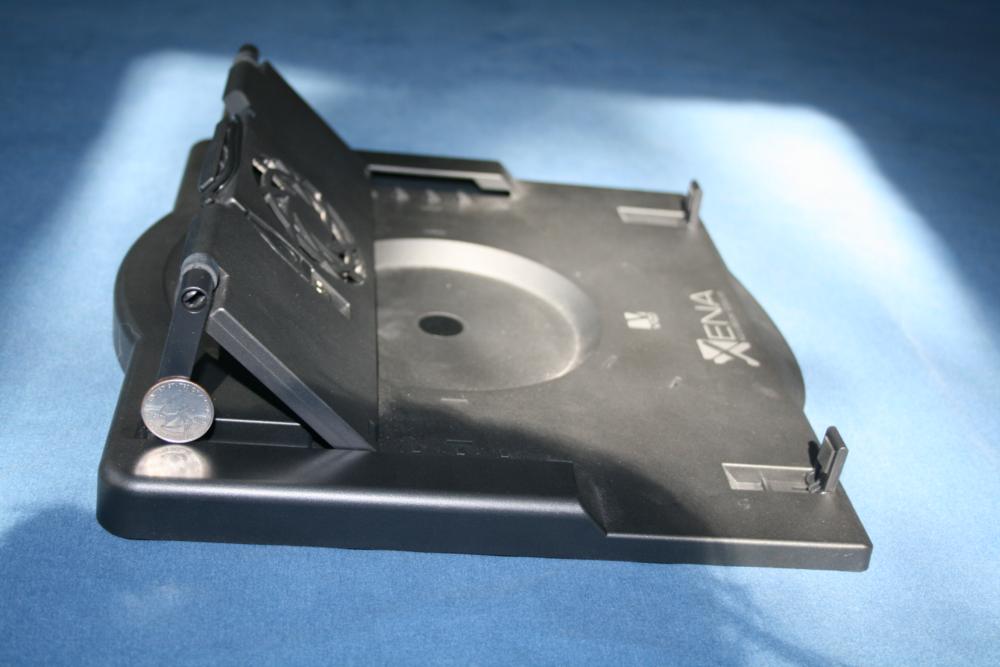 While this doesn't sound like a huge feature we found is was pretty helpful. I'm regularly using my laptop while working on group projects at work and this makes it much easier. We also will sometimes bring the laptop into small meetings when we can't get a projector, and this is a huge help.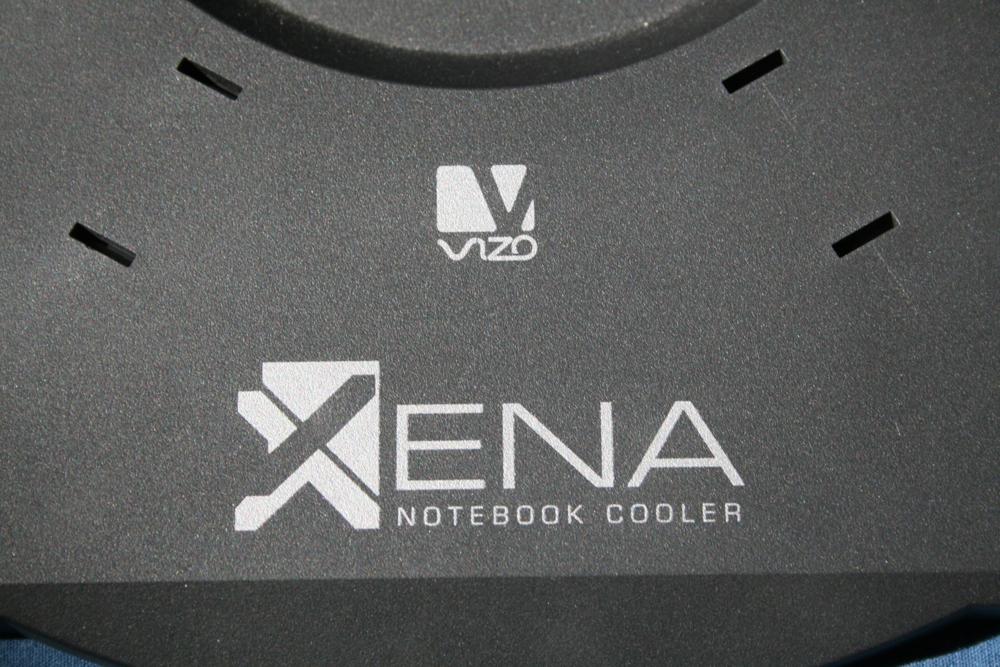 Now that you've had a pretty thorough run through of the functionality, I think it's time to go over the performance.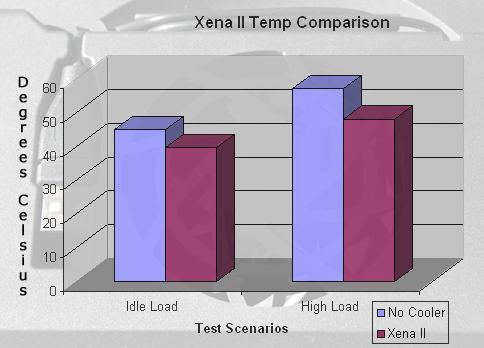 The Xena II has been one of our far stronger competitors so far. The temperatures at no load are pretty along the standards, but the high load temperatures are incredibly impressive. This is due largely like we said to the unique design of the cooler, which additionally makes it much more of a universal cooler.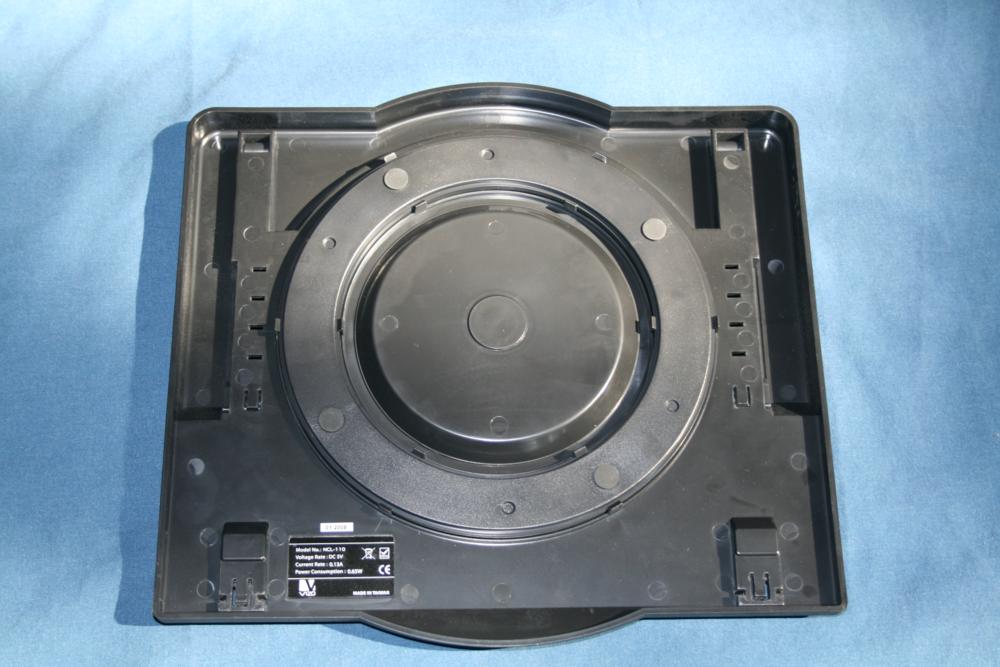 There really isn't much else to say beyond, this is an excellent note book cooler and I'll recommend this to anyone. The lifted design offers very effective cooling. In addition we really love the rotation from this cooler. This will easily have a place to stay whether it's business, school, or work. If you guys are looking for a notebook cooler for any purpose, the Xena II is a great place to start your search.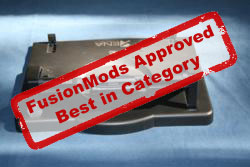 =======================================
Overall Rating: