Orbiter HD Cooler


Author: faceless105 -- Posted: 2008-07-07
---
One area we've always loved to focus on is cooling. Obviously better cooling gives better performance as well as better hardware lifetimes, so we feel this is a natural area to focus. Today we'll be reviewing the Vizo Orbiter, a slightly compact hard drive cooler that doesn't have any problem getting the job done.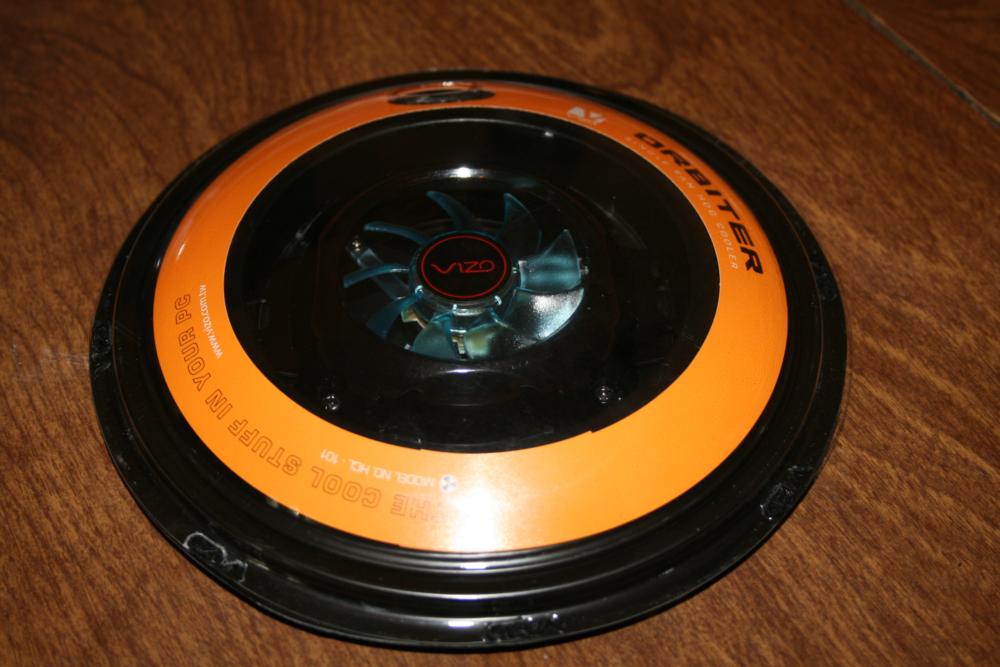 Out of the box, the orbiter is partially slightly smaller then what I'm used to seeing as far as hard drive coolers go. The fan size is very comparable but the body of the unit doesn't waste any space. Most coolers have a large metal frame, but this one focuses more on the fan itself.




The Orbiter installs incredibly easy to the underside of the hard drive, requiring only two screws. The power molex can back plug connect the hard drive and power cables without causing any mess of cables at all.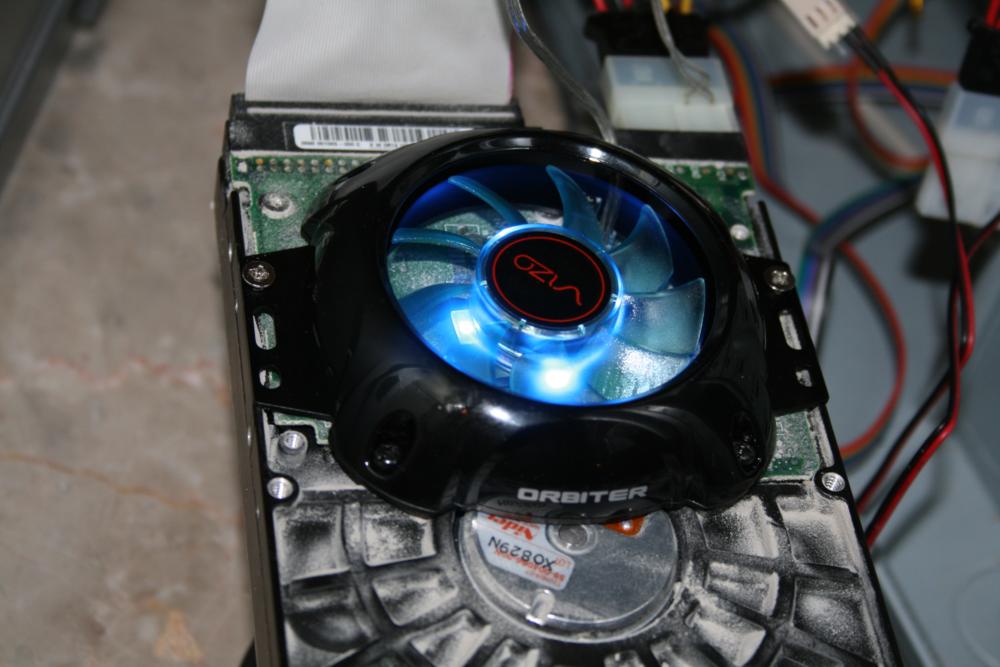 * I know, it's a messy PC

The performance was pretty impressive. We took a typical hard drive and to really try and boost the temps we decided to do our benchmarks while defragging the drive. To make sure we'd had a reasonable crest in temperature we decided to give it a solid 20 minutes before taking a reading. (and this drive was extremely fragmented so we had more then enough time, lol). We read 35.5 Celsius (or 96 Fahrenheit). After that we stopped the defrag process, shut the system down and installed the fan. We started back up and ran the defrag process for another 20 minutes and found the temperature were noticeably cooler. This time we read 30.5 Celsius (or 87 Fahrenheit).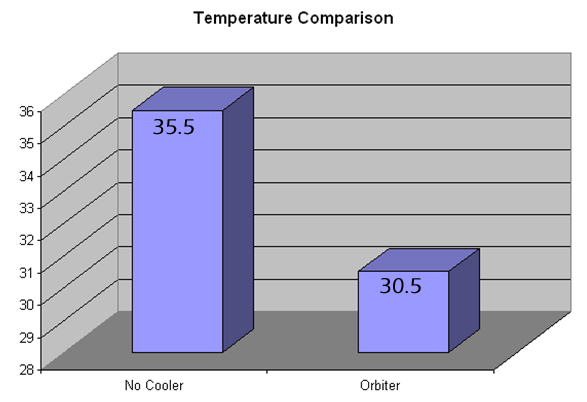 The orbiter does bring a good amount of performance for its price to the table. The performance is pretty solid. It's true that you can get larger bulkier units that might perform better but typically you'll pay a lot more. Like most of Vizo's products you'll also get something that looks good. As you can see from all the pics above, the Orbiter has a unique look to it. The lighting also really adds to the over all appearances too.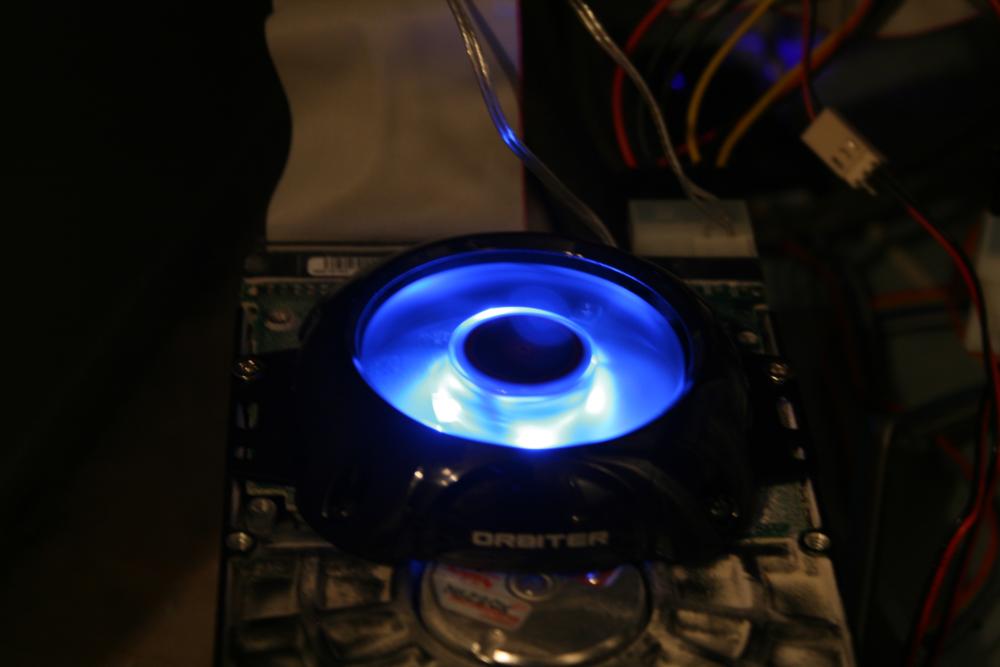 * Shot of the cooler with the flash off and lights turned low

While I'm on looks and functionality I'd have to really kick myself if I didn't include this. FusionMods was originally started as just a modding site and we didn't cover a number of the areas that we cover today. This is why even today we love holding a bit of the focus since it's where our roots point. Now as I mentioned, the Orbiter is a bit smaller but because of that it opens the doors to double them up. ABUSIV3, one of our great members had done this project long before we even talked about reviewing this cooler, so we're especially happy to show it off.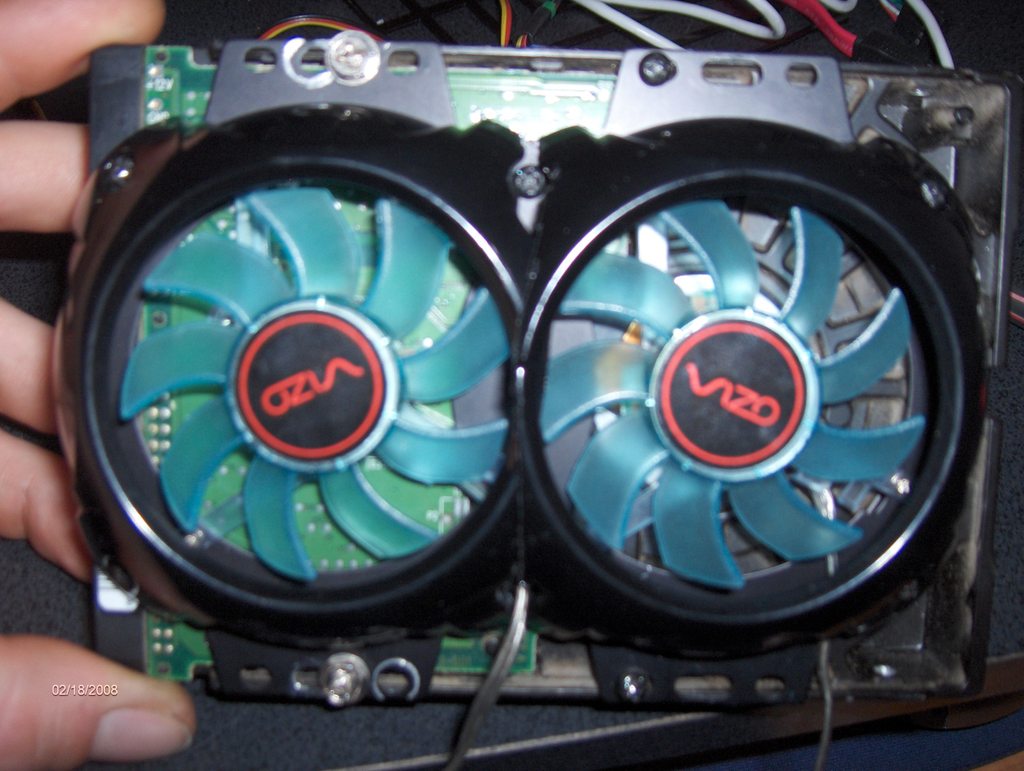 I'd like to thank Vizo for the opportunity to review the Orbiter. The cooling has great performance. Even the sound was never a problem as it's barely audible, even outside the case. On top of that it looks great as well, and if you guys know me, you know I love my hardware to look as good as it runs. If you're looking for a hard drive cooler, the Orbiter would be an excellent place to start.

I know this review jumped around a bit, if you have any comments or questions, I'd love to hear them :)



=======================================

Overall Rating: