Super Muffler 80mm Fan by Vizo


Author: faceless105 -- Posted: 2008-04-21
---
Cooling is obviously the most important factor in building a computer after deciding on the core components. With this said, there are a few different areas to look at within cooling. Sometimes you need to get the most powerful fans but at other times you want something that is just silent. Today we'll be reviewing the Super Muffler 80mm fan from Vizo.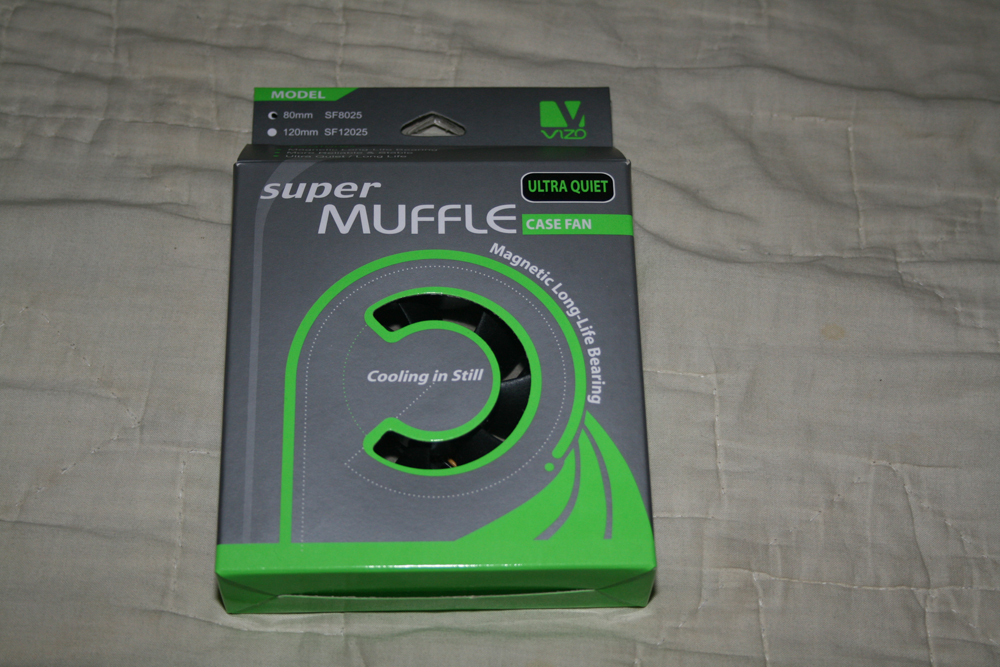 Out of the box, the Super Muffler looks like your standard 80mm fan. It has the common black casing with four screw mounts. But the Super Muffler is rated for a very convenient <17dBA of noise. This is above the normal ambient noise level. We actually attempted to test this rating but our noise detector isn't able to accurately record sounds at such a low level. From a human perspective, the fan was barely audible while the case was open. Once we closed it we couldn't hear it at all.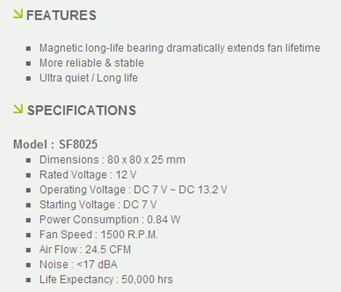 The only downside to the Super Muffle fan is that it doesn't move the most air. Maintaining the lower volume levels do limit it to only 24.5 CFM, but if you have a couple fans in your case, this is a very comfortable level of air flow. For any typical user this will probably be more of a pro then a con as no one wants to have the loudest computer possible.

As far as fans go I'm pretty happy with this one. I really like the fact that they take the time to sleeve the cables. It gives it a much better look and shows Vizo cares about how their products look in the real world. Another quick spec I noticed was that the fan is a 3pin fan, but it does come with a 4pin adapter. This is great incase you want to plug your fan into the motherboard where it can be monitored.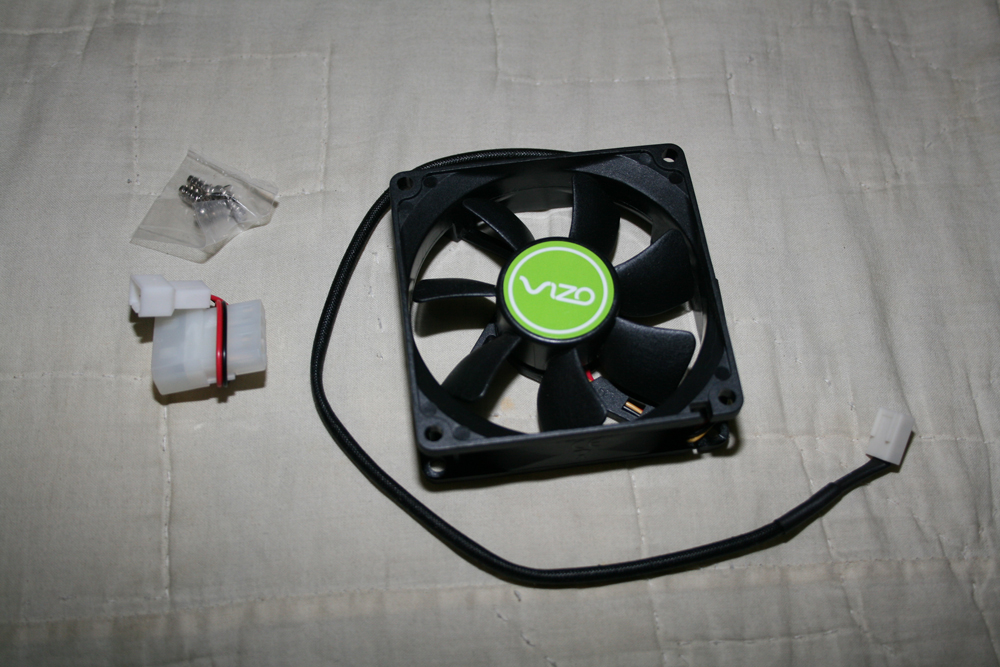 I'd like to thank Vizo for the chance to review their Super Muffler fan. It has nice performance and runs practically silent. If anyone is looking for a quiet cooling solution, I'd definitely recommend they start here!