m998 Mid Size Case by Ultra


Author: faceless105 -- Posted: 2008-03-20
---
When you're looking for bragging rights, Ultra really kicks out some high end products. Now this really isn't the typical way that I start my reviews but really I've been nothing but impressed so far. Today I'll be reviewing the m998 mid-tower ATX Case by Ultra.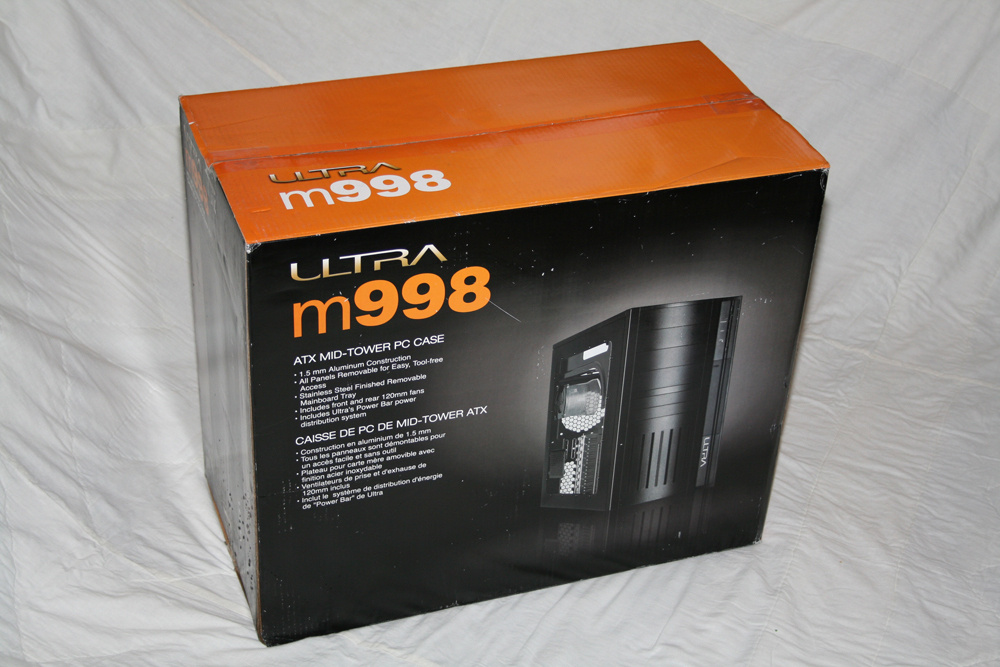 I want to start off with an out of the box description of this case. It's huge, and it definitely demands to be noticed. This is really only a mid size case, but it's still a huge case. Now I also don't want you all to think that this is a bad thing because personally I prefer larger cases. You have a much easier time working inside of them, you can fit more of those cool components in there, and when it's all up and running, you have improved air flow.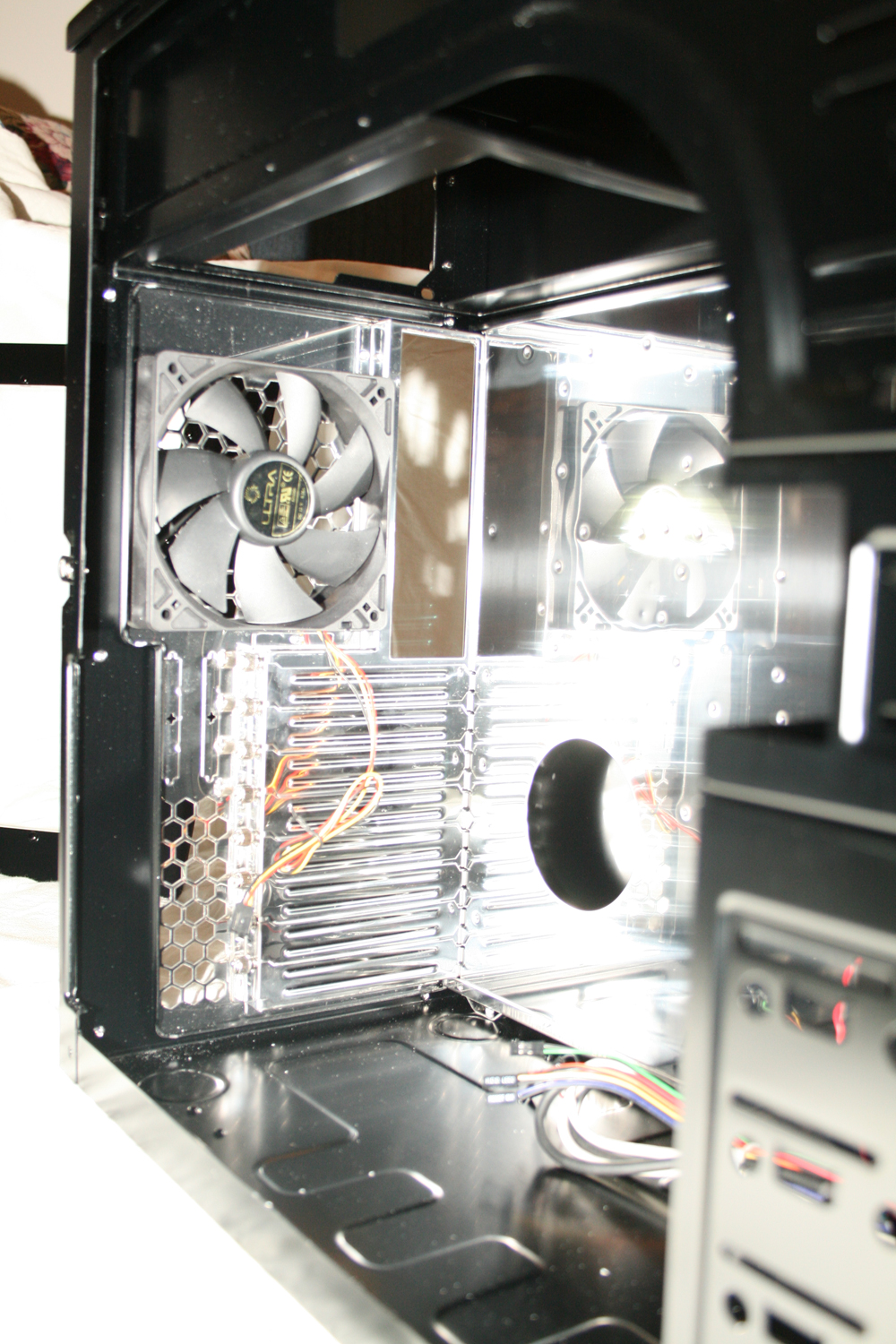 One thing that I really like about this case is the number of features it has. The really convenient feature is the removable motherboard tray. This is especially convenient on an initial setup or for large upgrades. This gives you much more room to when you're working in tight spaces. A more common feature is the front IO panel. This handles all the modern conveniences including USB and eSata. Now most people probably don't think this is all that notable but the last few computer cases I've purchased didn't have any front side USB and that's something I've learned not to take for granted.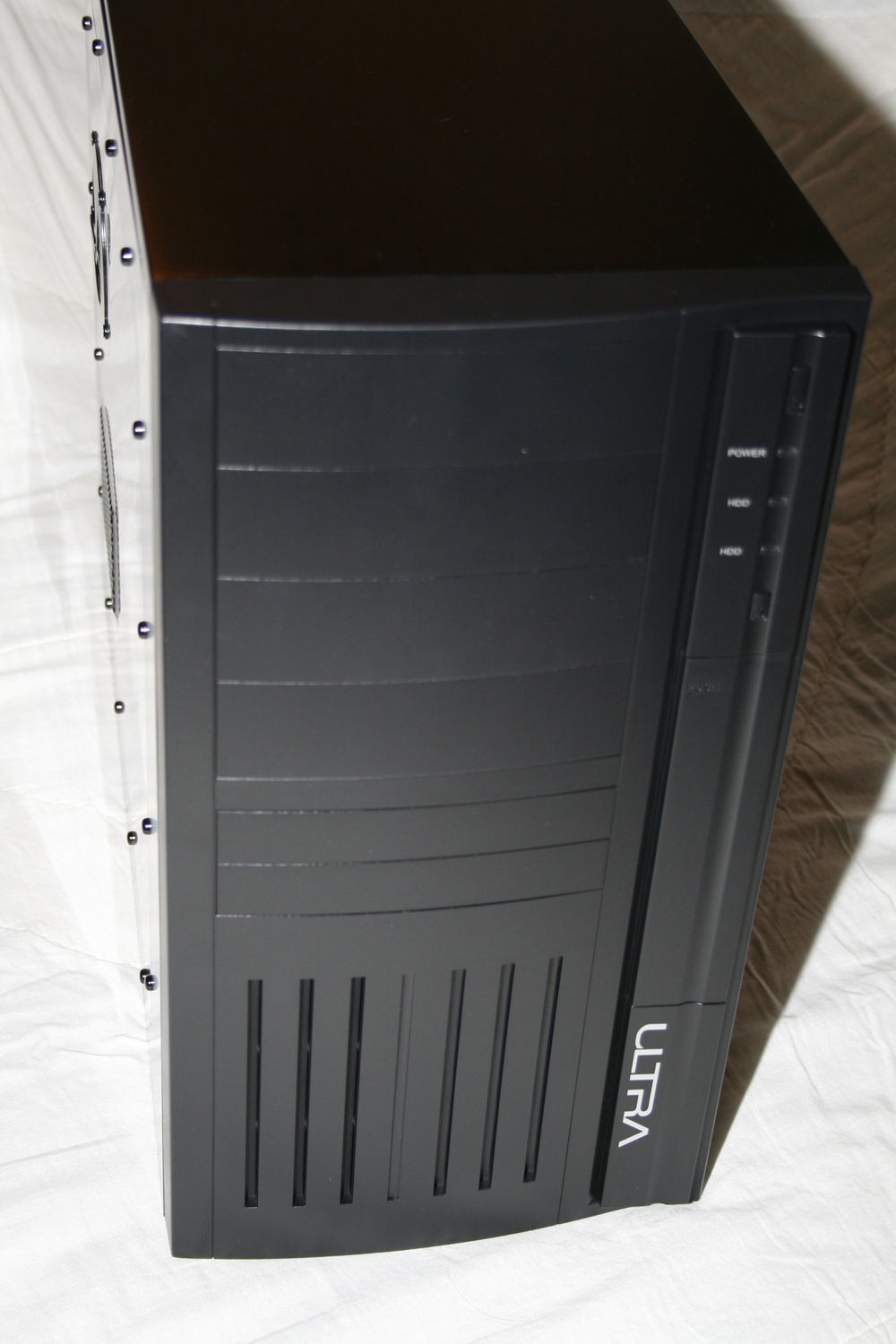 A final largely notable feature is on that should really be interesting to all of our hardware junkies. The m998 features an incredibly unique "Ultra Power Bar". This power bar is designed to reduce the bulk mess of cables that is getting to be all too common. This power bar has power inputs at the top of the bar and distributes the power along your drive bays. This simple little bar will take care of almost all your power cables for your drives. Beyond the cosmetic mess it's preventing, this is a huge advantage to anyone because it will improve air flow over your ram, and your cpu cooler, not to mention making it easier to get into the case and tinker with those components when needed.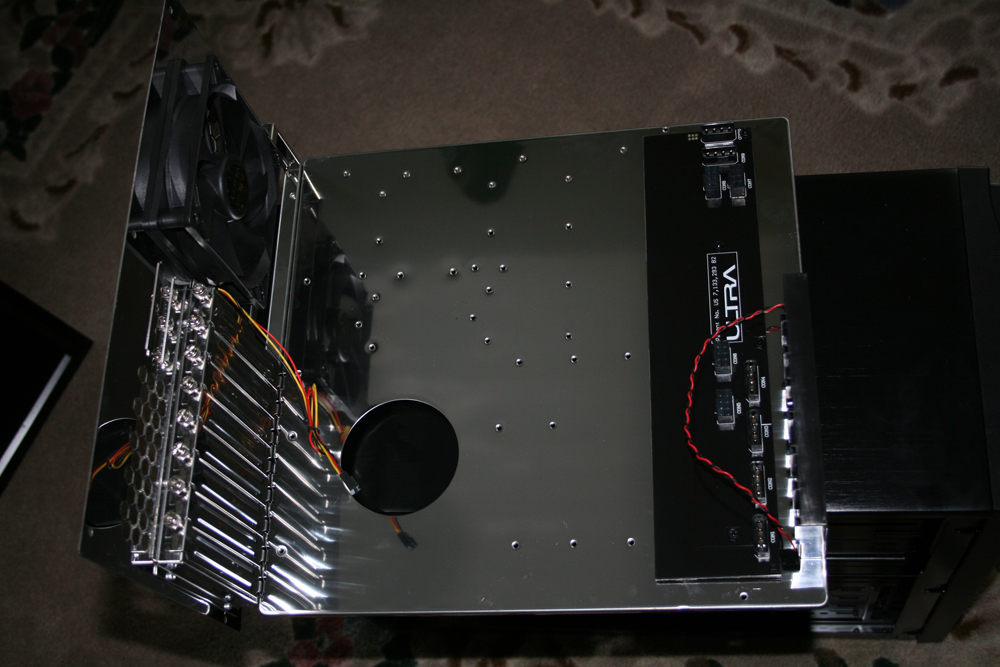 Now for some technical specs...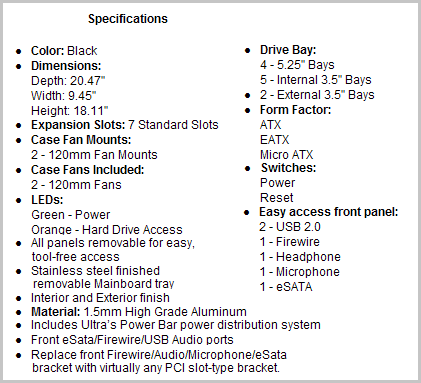 Now this is probably the hardest part in the review and it's going to be conveying all the detail that went into this case. I think this is an excellent measure of a company, when you're able to see to what lengths they went to, so that you could have a top notch product. Beyond the functionality this case you can tell really goes above and beyond what is required. Like I mentioned before this case is incredibly solid feeling. Everything is nicely finished as well. You won't find any bare metal unless it's been nicely polished first. Just about any screw you'll ever have to touch in this case is a thumbscrew so everything is very convenient to work with.




On the outside the case looks incredibly cleanly done. Additionally with FusionMods holding a focus in modding, I want to point out that this case work be a great candidate for some mods. The window comes with an attached cpu vent, that if needed, you can easily remove. The window also has a second vent a bit lower down that is just for venting air right in front of where the graphics cards would be. Since we're on the topic of cooling, this case comes with two 120mm fans. Unfortunately this is the only draw back to this case that I've seen so far, if you want more, cooling you could easily place an 80mm in place of the cpu vent (which will give far improved cooling), but beyond that you'll have to get out your Dremel and make your own mounts.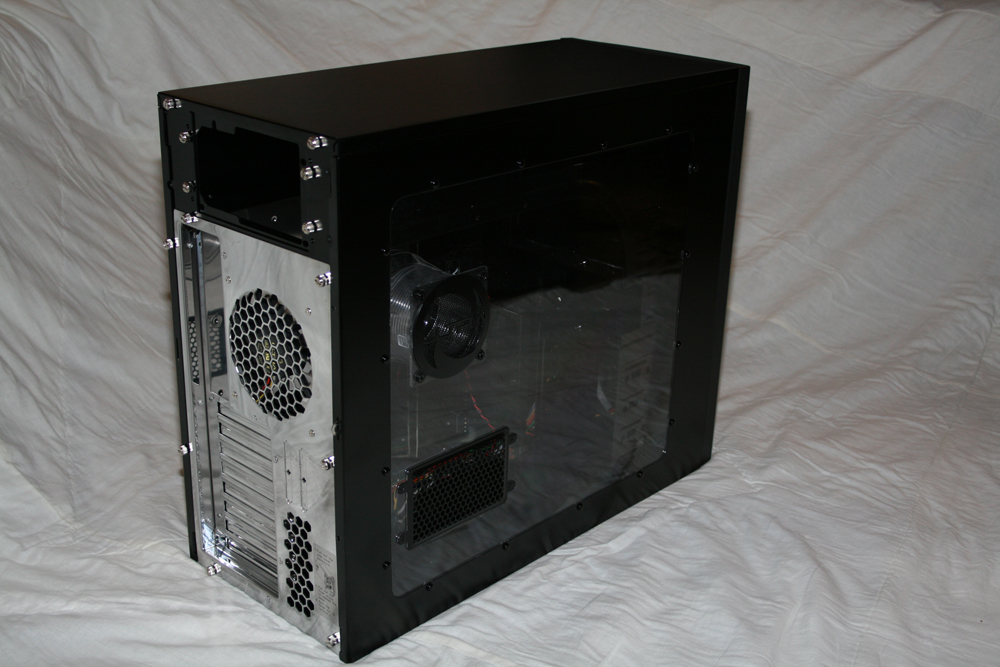 This is one case that I'd recommend to anyone looking to build a really nice system. Working inside of the case should be great with everything being so spacious. It's also a great one to show off to friends with all the level of detail that went into this case. I'd be a little hesitant about taking it to LAN parties simply because of the size of the case, but if that's not a problem to you, then the wheels it comes with will make this a much easier task. Overall, I'm very impressed with the m998 and I'd like to thank Ultra for giving me the opportunity to review this case.

If you guys have any questions or more detailed photos of specific areas don't hesitate to ask!



=======================================

Overall Rating: