Royal Notebook Cooler by Everycool


Author: faceless105 -- Posted: 2008-03-14
---
One central theme we really like to follow on this site is cooling. This is because to a computer, this is the most important thing, no matter what your hardware is, it needs cooling. Keeping devices properly cooler enhances the performance and gives it a longer lifetime. This is why today I'm happy to be reviewing the Royal Notebook Cooler by Evercool.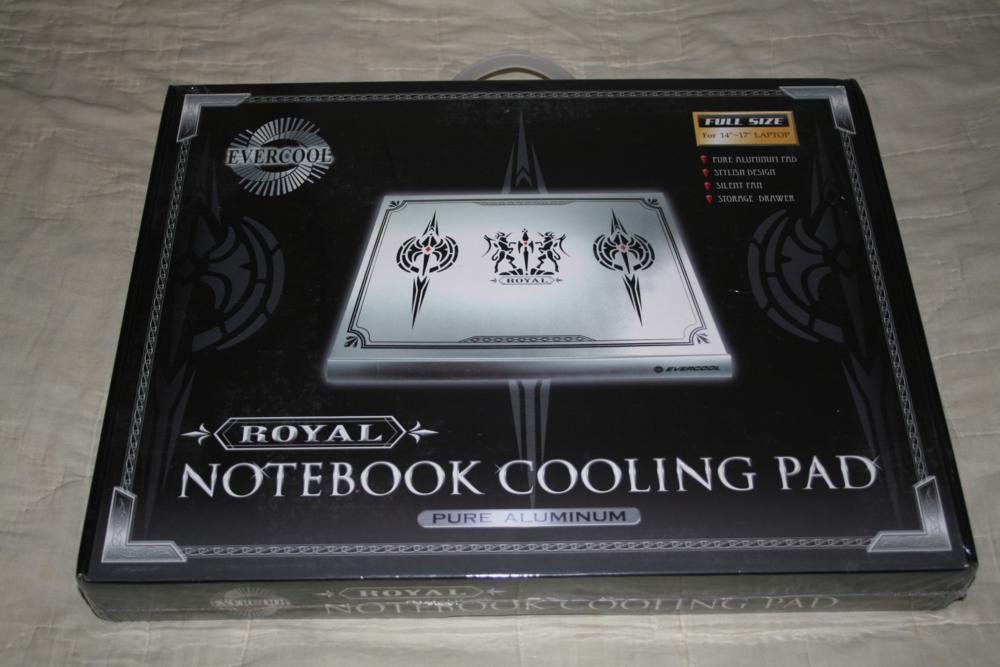 Right out of the box this is an impressive cooler. First off it's huge. This cooler is designed for notebooks with monitor sizes up to 17 inches. But that's not where the wow factor stops. This notebook cooler looks awesome, and the packaging even ads to it. I know that may sound strange but upon opening the box, the notebook cooler is resting on a red silk like material. The cooler itself has a nice silver metal finish (Cooler material is Aluminum) with an almost roman looking design.




The cooler contains three slim 80mm fans hidden below the intricate design. On each side of the cooler is a push-out container. One holds a retractable USB cable, used for powering the Royal, the other container can be used for anything, most likely a thumb drive. This is a really convenient design as you shouldn't lose and cables. It also makes it more convenient to carry around since there is less individual items to take with you.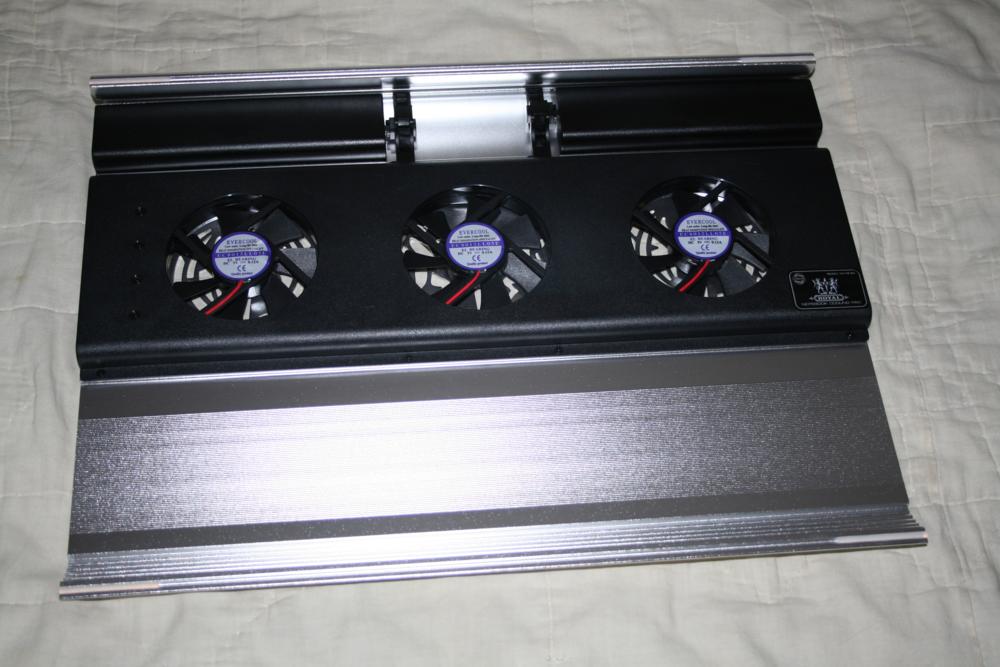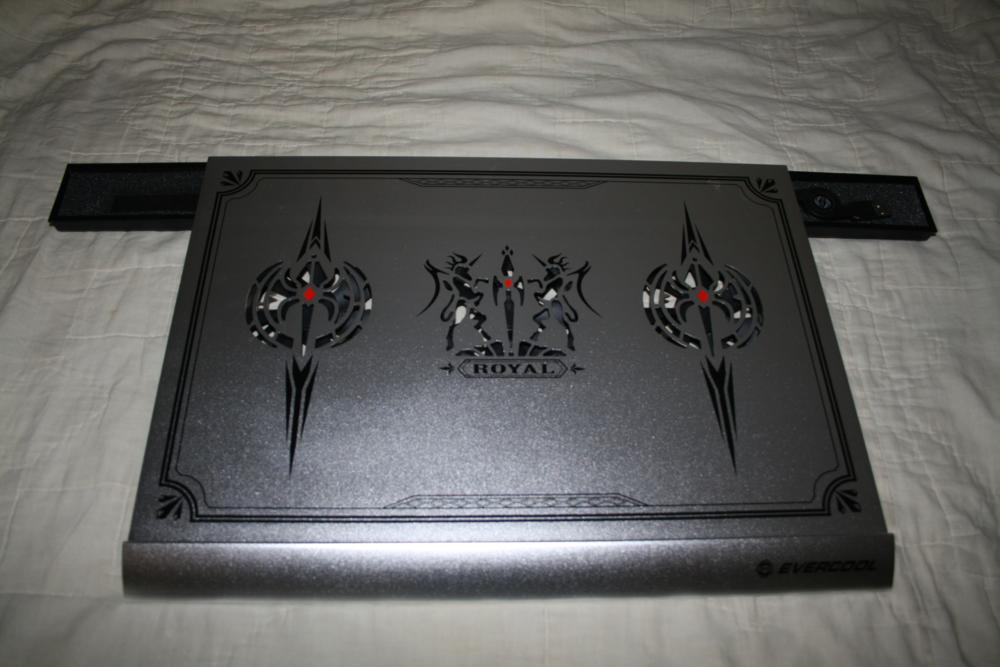 Now for the first hand experience...
To create a baseline for comparison, I took a low heat and high heat temperature. The low heat was taken while using my laptop for basic functions. Checking email and browsing the web, nothing very demanding at all. To push the heat up I decided to do the basic functions from before, but while running [email protected] set up to the max. This laptop is about 5 years old and is still decent. It features a P4 @ 2.4 GHz, before any of the mobility setups were common, so this one has higher power consumption and higher heat output then many of the newer models out there, so this is a great testing notebook. I did each of these processes for 20 minutes before recording the temperatures to be sure that the temperatures were at a pretty stable point. The next thing I did was to repeat these procedures with the cooler in place, this is what I recorded...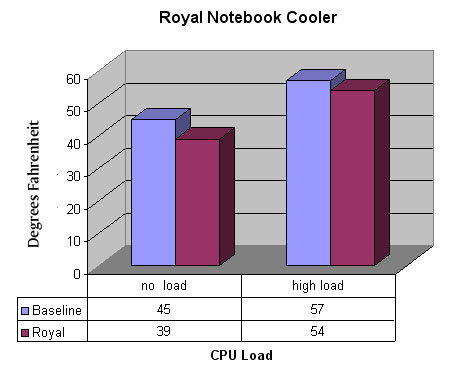 As you can see from above, there is a distinctive difference in the cooling. This provides the laptop with a source of cool air, and even if the cooler is off, it provides a level surface which is ideal if you regularly use your laptop in bed, or on surfaces such as carpeting.

The Royal should also be noted on other aspects of its performance as well, since a lot of the time, these coolers might be used in public areas. The noise level is 13.8 dBA. Normally I'd run my sound meter to confirm this, but this is below the accuracy of my equipment. From a human perspective, this runs near silent, and if theres any ambient noise, it will more then likely cover any sound coming from the cooler.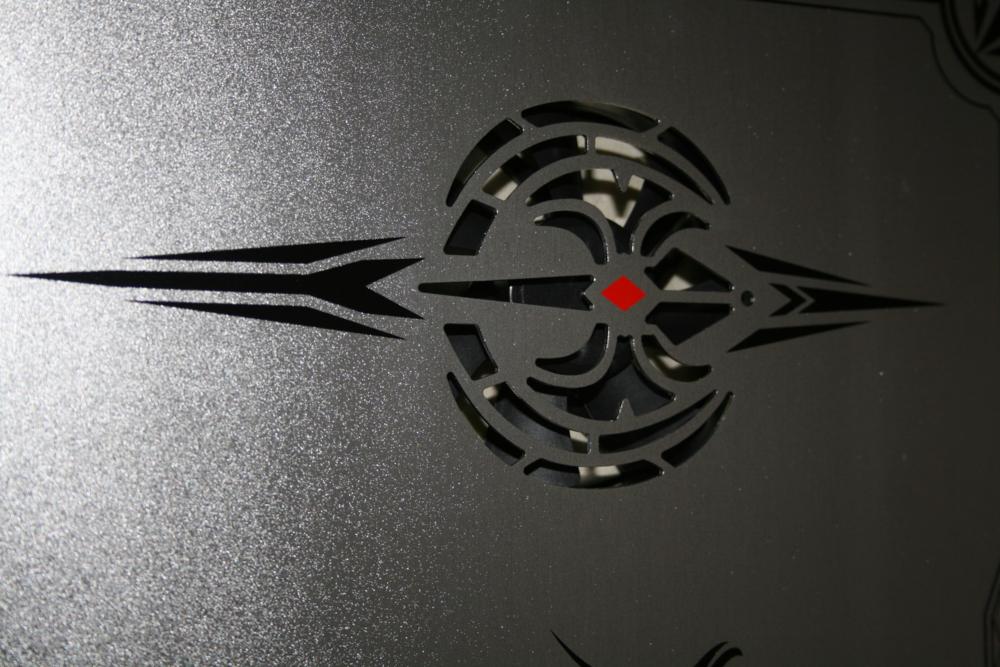 I'd like to thank Evercool for giving me the opportunity to review their Royal Notebook Cooler. The size of this cooler makes it an ideal candidate for many of the current notebooks being pushed to the market. The three 80mm fans also make it an ideal cooling solution as the majority of the coolers I've come across typically only have two fans. Beyond the performance and functionality, I'm impressed with the appearance of this cooler. It's not everyday that you get a product that looks as good as it functions, and I'm willing to guess that a number of you are like me in the aspect that we like to be able to show off our hardware, and lets be honest, it's just more of an attention getting when it looks awesome. If anyone's in the market for a new notebook cooler, especially those with larger monitor sizes, I'd recommend checking out the Royal by Evercool.

If anyone has any questions or comments, I'd love to hear them!



=======================================

Overall Rating: