ToughPower QFan 650w PSU


Author: faceless105 -- Posted: 2007-12-04
---
By far one of the most critical components of any PC is the power supply. While this essential piece of hardware will never give your computer more speed, it will ensure that everything will continue running clean and strong. This is why today I'm glad to be reviewing a power supply built for stability and functionality, the ThermalTake ToughPower QFan 650w PSU.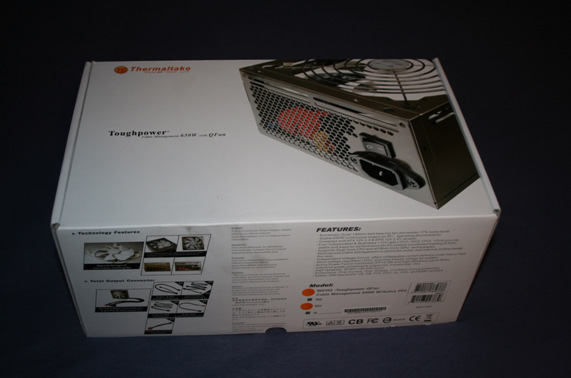 Out of the box this PSU comes with a ton of accessories. This really screams quality to me. This PSU is modular and has its own pouch just for the cables. Even the power cable has its own special box. To me, this shows a degree of care and pride in their product.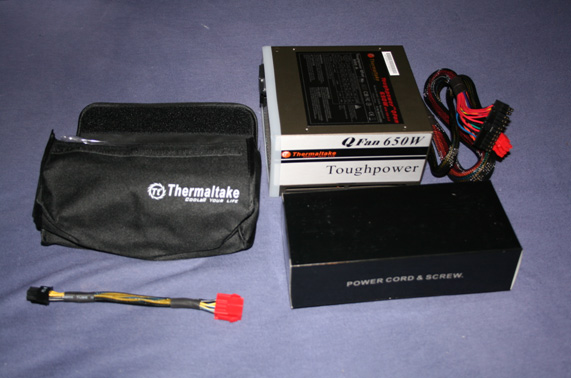 As far as functionality goes, this PSU is aimed towards stability. With four dedicated independent 12v rails, you won't have any trouble powering even the most demanding systems. This is where it really earns the name ToughPower, and the QFan comes in next. To reduce noise, there is a special noise dampening pad. This is a specially fitted rubber pad that fits between the PSU and the case. This pad absorbs vibrations between the PSU and the case, thus reducing noise. In addition to this a special 140mm non-case fan is able increase air flow while decreasing noise.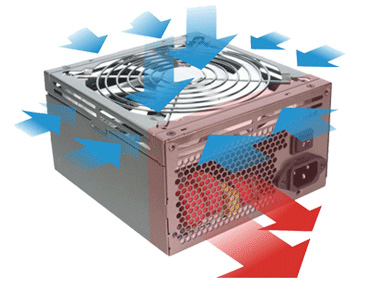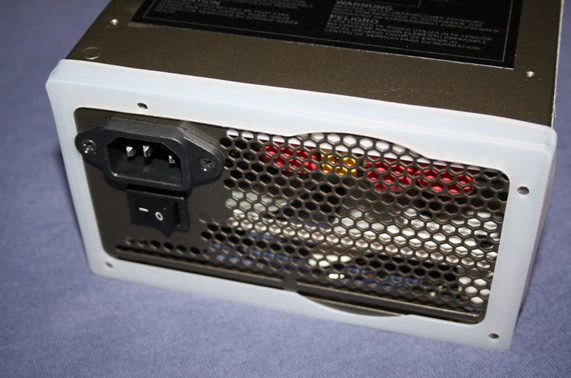 Now back to before, I'd like to put some more emphasis on the quality of this PSU and talk about some of the detail that went into it. This is an area that really impresses me because you don't usually see companies taking this kind of time to present a real nice product. For starters, all of the cables are sleeved. This really isn't a necessity at all but honestly it looks great and will help improve air flow through your case. The top fan has a nice beveled logo on it and the side of the PSU has an excellent brushed metal logo.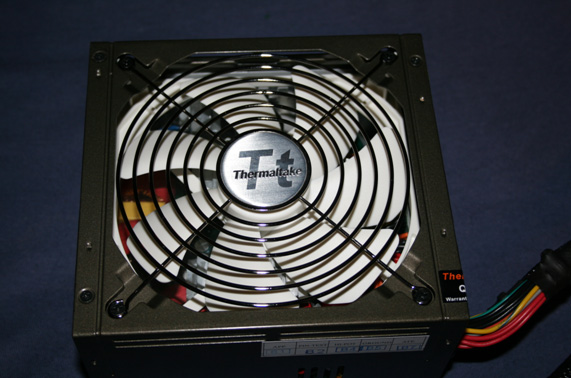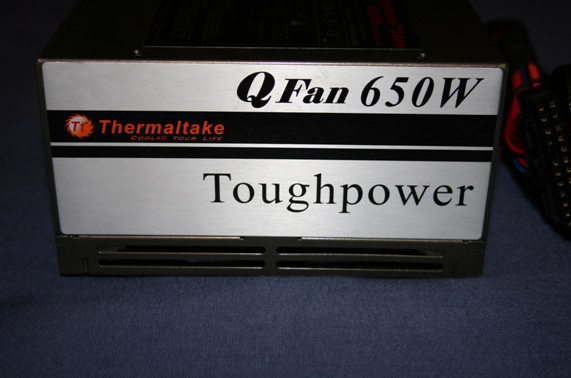 Now back to some more functionality. One of my favorite features on this PSU and this is starting to be something I see a lot more in the higher end PSUs is that this one is modular. This is a great feature in my mind. The first thing that it really allows you to do is cable management. This will keep your case looking great while allowing you to use only the necessary cables that you need, thus improving case air flow even more.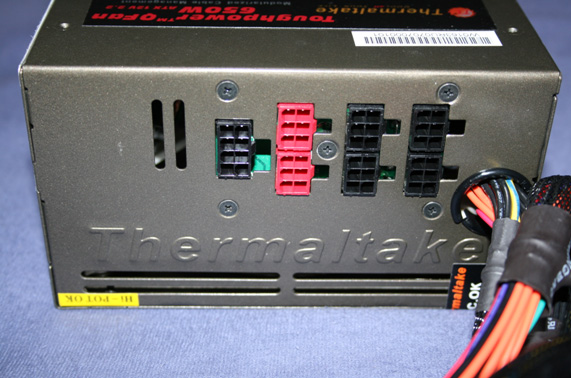 This PSU offers a ton of connectivity. This is one reason I'm grateful for the cable pouch.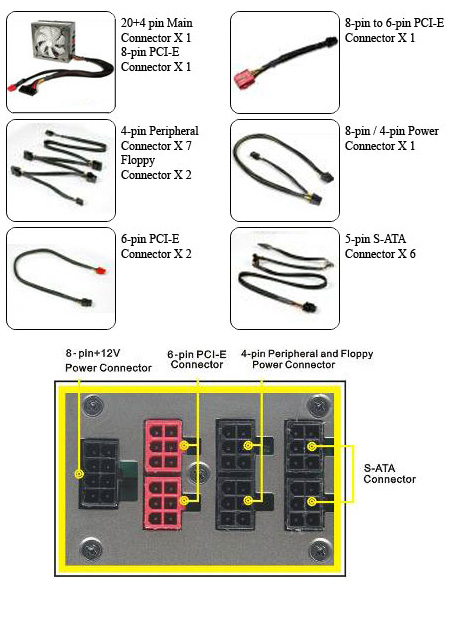 Now it's time for what you've all been waiting for. I've covered a ton of the functionality on this beast and it's time for the first hand experience. I tested this out on an older rig that I use as my "test box". This thing is great for testing out hardware since I don't rely on it as my main computer. After running the system for a while I found that the PSU is virtually silent, even while using it in an open box system. The computer that I had it running on is an older one, so it's not nearly demanding as most computers today are, but the PSU stayed completely cool to the touch the entire time. The modular connections were a snap to use as well.

Over all I'd recommend this one to anyone. The specs are great; it can handle some heavy power usage any day. Additionally I think the detail that went into this PSU should really show that some pride went into it as well.

I'd really like to thank ThermalTake for giving me the opportunity to review their ToughPower QFan 650w PSU. This is one that I'd recommend to anyone who has or is planning to build a demanding rig. The four 12v rails will provide you with excellent stability for some high end gaming as well.

As always, if anyone has any questions or comments I'd love to hear them :)