XG Votrec 700w PSU


Author: faceless105 -- Posted: 2007-11-19
---
One area of computing that many people take for granted is power consumption, and sadly this area isn't generally a concern until things are too late. Luckily we have a number of companies who strive to bring you the best the can so that you never have to worry about power failures. This is why today I'm glad to announce that I'll be reviewing the Votrec 700w PSU by XG.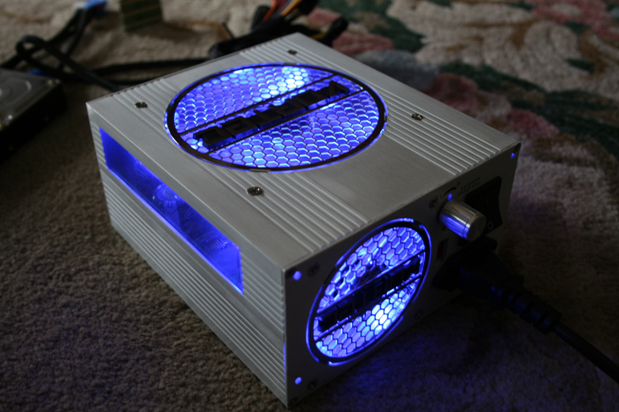 Out of the box, this PSU comes with a fair number of accessories. All of the cables come in a convenient carrying bag. This in itself I thought was cool because they're going to some extra effort to present everything so nice. All of the cables are sleeved which just furthers the ideal that they want to make a top notch product.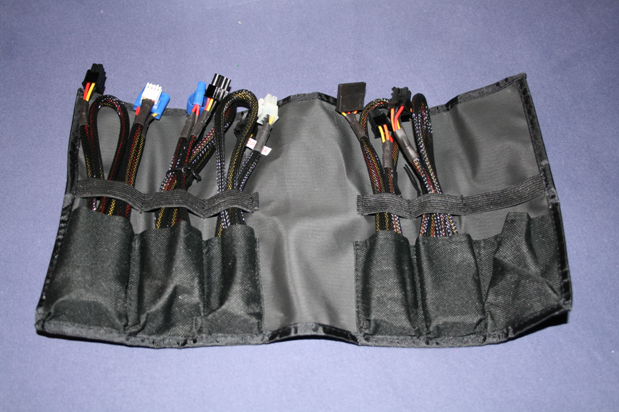 Now one of the first details of functionality I want to mention is that this PSU is modular. This is a really great feature that I'm starting to see more and more in the higher priced PSUs. This allows you the option of using only the cables that you need. That fact alone will make cable management much easier as well as help improve air flow in the case. The sleeved wires will help this even more with the ones that you do use.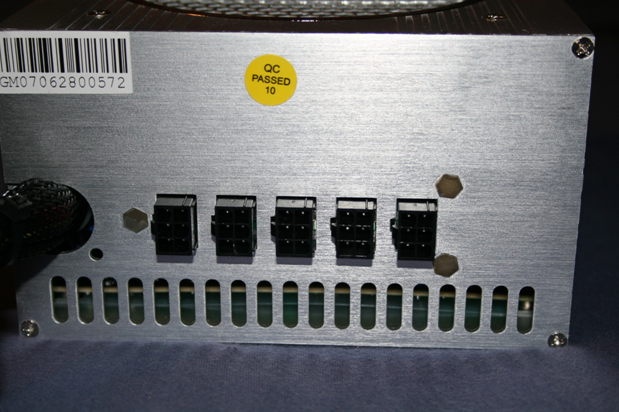 One other feature that I really like on this PSU is the adjusting knob. Having a 120mm fan as well as an 80mm fan can be a bit noisy, so to help you find a noise level that you're happy with they added an adjustment knob. I'm guessing this knob goes between 12v and 5v. At full power the fan run at a level that audible, but enclosed in a case, you can barley hear them. At the lowest level the fans run silent. In addition to controlling the fans, this also controls the LEDs, and on the lowest level it turns the LEDs off. This is a great option if you have the computer in your bedroom and don't want the extra light while trying to sleep.




Now for the connectivity... This is the only place that the case starts to miss out.
1 x 20/4 motherboard connector
1 x 4 pin P4 connector
2 x 4 pin molex
2 x floppy connectors
1 x 6 pin pcie slot
2 x sata cables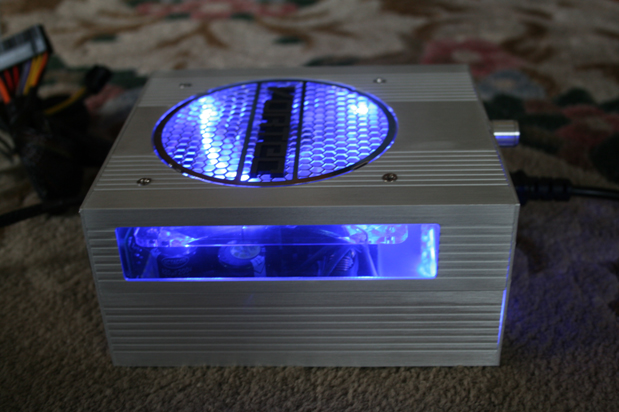 With two 12v rails this will supply you with stable power to the most demanding systems. This is a really great combination of power and style. Since just about all of us who love to have the best system, love to show it off at the same time. With this silver aluminum enclosure and blue LED fans this is one PSU worth showing off.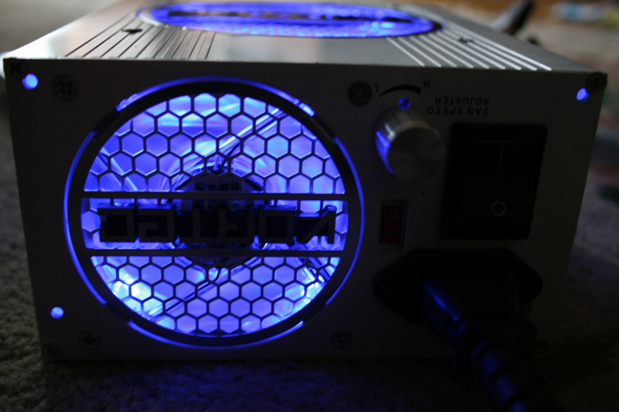 As always, I'd love to hear any questions or comments you guys can throw my way :)



=======================================

Overall Rating: